Stan and Josh Kroenke confirm Arsenal are not for sale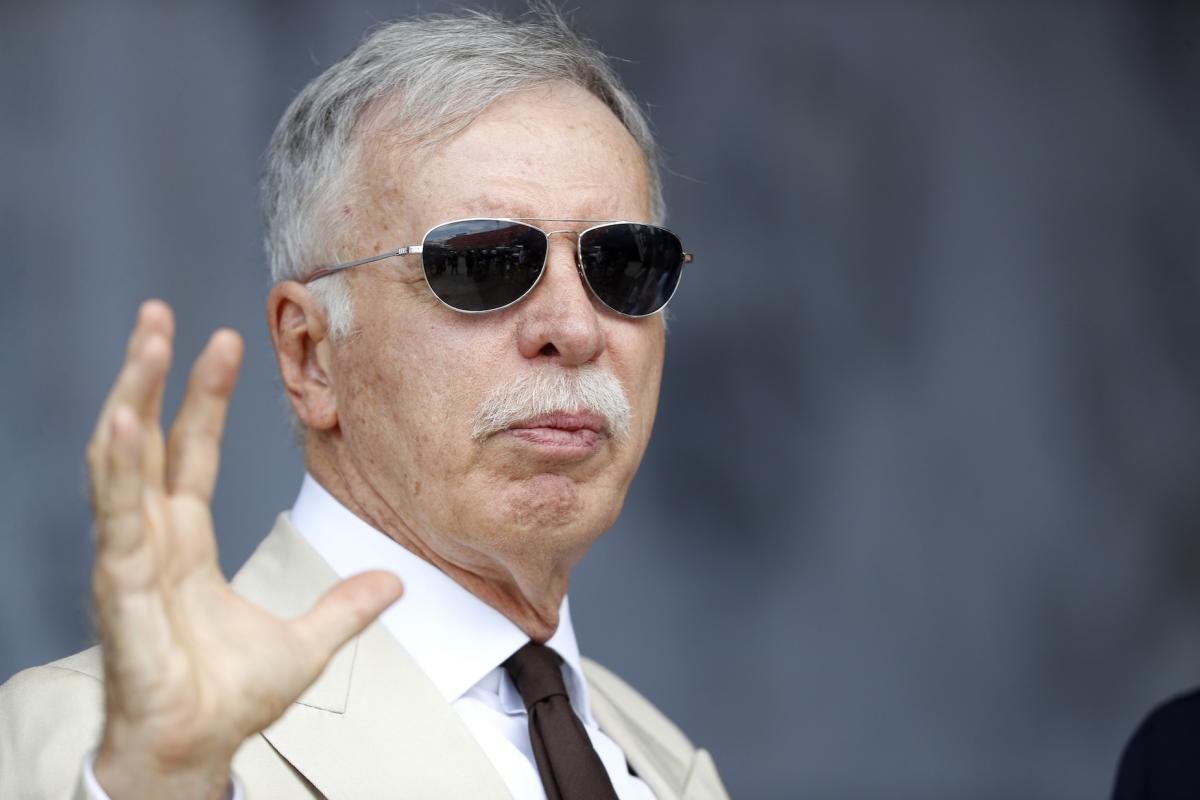 Arsenal owners Stan Kroenke and Josh Kroenke have insisted that the Premier League club are not for sale.
In recent weeks the American owners have come under immense pressure from fan groups, following their role in the failed break-away Super League project.
Despite apologising for playing a part in setting up the competition, Arsenal fans have continued to criticise their ownership of the club.
Such reluctance to the pair has led to fans looking for means to buy the club, with Spotify founder and billionaire Daniel Elk suggesting that he may be interested in buying the club he has supported for much of his life.
However, in light of growing pressure to sell, the Kroenkes have released a statement confirming that they have no intention of giving up their stake in Arsenal. 
Kroenke: We remain 100% committed to Arsenal
"In recent days we have noted media speculation regarding a potential takeover bid for Arsenal Football Club," read a statement on Tuesday evening.
"We remain 100% committed to Arsenal and are not selling any stake in the Club. We have not received any offer and we will not entertain any offer.
"Our ambition for Arsenal remains to compete to win the biggest trophies in the game and our focus remains on improving our competitiveness on the pitch to achieve this."
READ MORE: Liverpool could turn their attention to Man Utd target Jadon Sancho this summer
The Kroenke's have been shareholders in Arsenal since 2007 and continued growing their shares until 2011 when a full takeover of the club saw Stan Kroenke purchasing a shareholding that took his stake to 62.89%.
In August 2018 the American businessman completed his complete control of the club when he bought out Alisher Usmanov's shares for £550 million, which took his control of the club to more than 90% and then allowed him to buy the remaining shares and eventually became the sole owner of the club.