Jose Mourinho gains unlikely ally in Carlo Ancelotti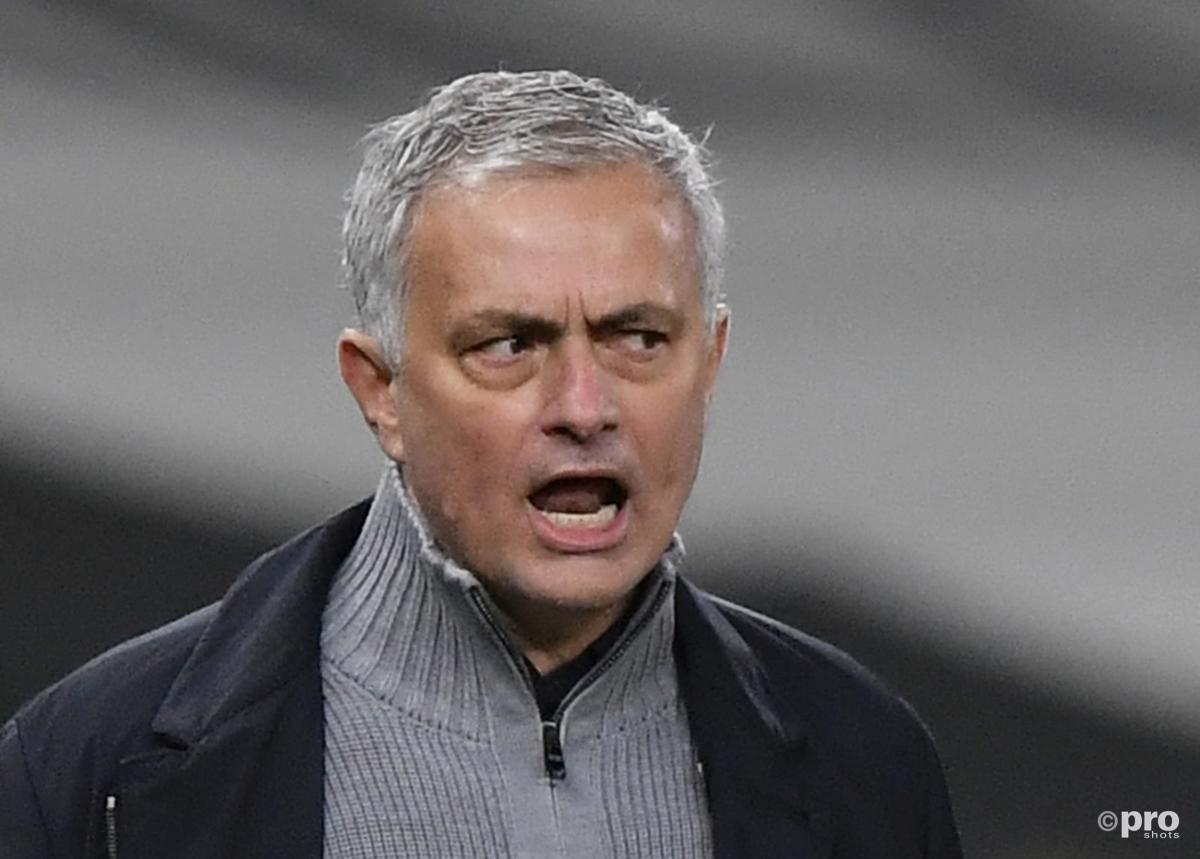 Carlo Ancelotti has provided some words of support for under-fire Tottenham manager Jose Mourinho, saying the Portuguese has been the victim of a 'special season' during the pandemic.
After the unexpected departure of Mauricio Pochettino in December of 2019, Mourinho was brought in as the new boss of the North London side, with his record of trophies won and success preceding him.
READ MORE: Mourinho hits out at critics: No-one talks rocket science with guys from NASA
However, things haven't worked out for the former Manchester United and Chelsea boss so far.
In his first season with the club he finished sixth, unable to take them to qualification in the Champions League, and it looks like they will miss out on that competition again as in the current campaign in 2020/21 they are seventh, six points off fourth spot.
One of the lowlights of the season for Spurs and Mourinho came last month as they were knocked out of the Europa League at the hands of Dinamo Zagreb despite holding a 2-0 lead from the first leg, which took away another potential route back into the Champions League.
With rumours circulating about Mourinho's future at the club, Ancelotti has defending his colleague.
"I think every manager tries to do his best. This was a special season – I'm not able to judge Mourinho's job," the Italian said on Thursday.
"In my opinion, [he] always [did] a fantastic job wherever he was.
"But the pressure on managers is absolutely normal. Every manager has to manage the pressure."
Tottenham v Everton
Ancelotti was speaking about Mourinho as their respective sides face each other in the Premier League this weekend in a game which will have European qualification consequences for both.
The former Milan, Real Madrid, PSG, and Chelsea manager is expecting an open game, much like the thrilling 5-4 FA Cup encounter between the teams at the start of February.
"It is really difficult to say how the game will be," he admitted.
"The last game we played in the FA Cup, the result was 5-4.
"I think it will be an open game because they need points and we need points.
"They have fantastic quality [up front]. Maybe they could score but we could score also. It is unpredictable what is going to happen."
Everton are currently one point behind Tottenham in the Premier League and could leapfrog them in the table with a win on Friday evening.