Carlo Ancelotti wants a salary cap introduced in the Premier League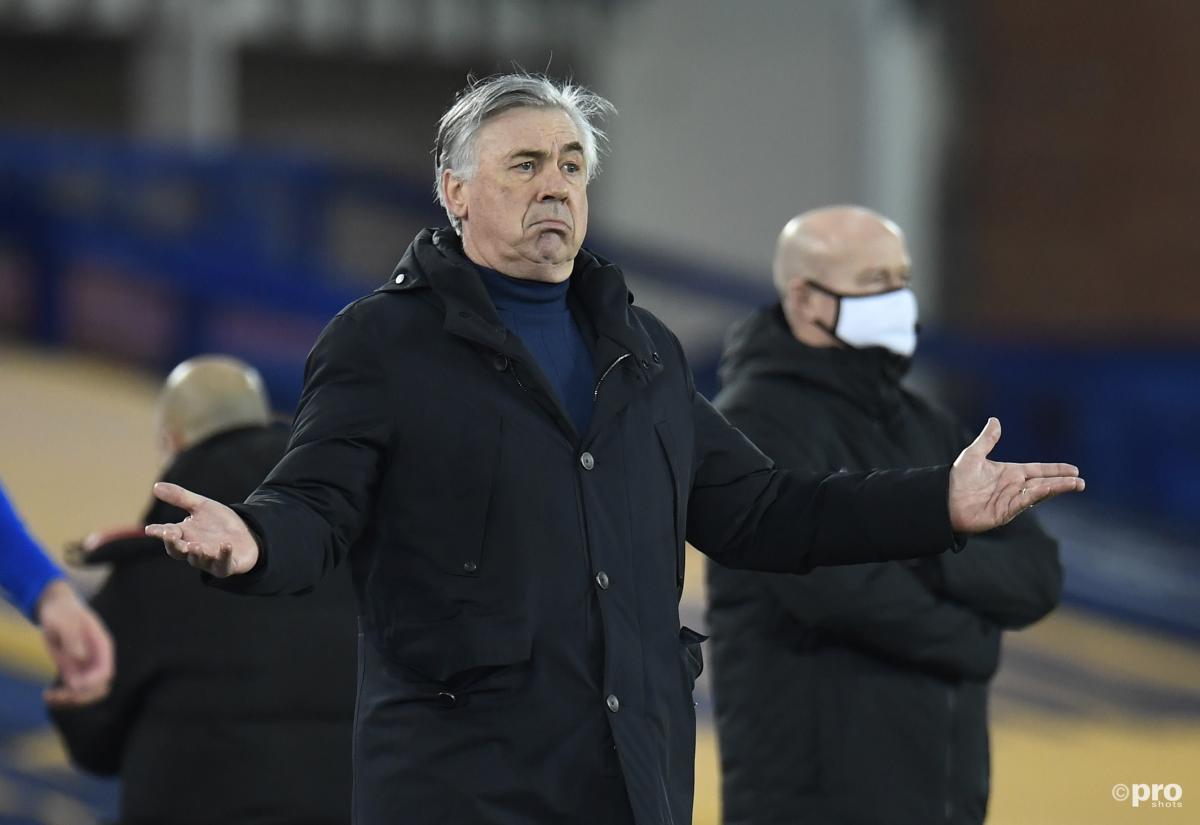 Everton manager Carlo Ancelotti believes a salary cap would help increase the competitiveness in the Premier League from the teams mid-to-lower table to the top.
Discussions on how to improve football at domestic and European level have been rampant since the announcement of the now-scrapped Super League on Sunday which would have seen 12 teams from around the continent break away to form their own tournament in direct competition to the Champions League.
READ MORE: 'Is no one thinking of the players?' – Gundogan calls for review of new Champions League format
The clubs involved were set to receive a major boost in finances which would have likely further increased the financial and competitive gap between them and the other teams in their respective domestic leagues.
Even though the Super League seems dead for now, attention has turned to the Premier League and how that could be made into a fairer competition.
Ancelotti thinks discussions need to take place between all the relevant parties to make sure it happens.
"The Premier League, it is the most competitive league in the world, but it can be more competitive. Why not?" the Everton manager said at a press conference on Thursday.
"This season is really, really competitive, a lot of teams are fighting for fourth place…[it is really competitive] apart from the first place, which is already decided.
"That means it is really, really exciting and competitive. But can the Premier League be more competitive? I say yes, it can be more competitive and can the Champions League be more competitive? I think yes.
"Open a discussion between clubs, between Uefa, between FIFA, between players, between managers and try to have more competitive competitions, that's it."
Premier League salary cap?
When asked to give his opinion on what could potentially be done to make the Premier League more competitive, Ancelotti eventually settled on the introduction of a salary cap.
"You have to have the weaker teams, stronger. That's it. Give more power to the weak teams," the Italian responded.
"I don't know how but I think this is the way. The teams that are at the bottom of the table or at number 10, number 11, number nine, they have to be stronger to be more competitive for the top of the table. How? I don't know.
"I am not a politician to talk about this but there are a lot of instruments that you can use. One, for example, is a salary cap that could be used to improve the competition."
The Premier League teams involved in the Super League were set to be Manchester United, Manchester City, Chelsea, Liverpool, Arsenal and Tottenham.
Everton are currently eight in the table, one place ahead of Super League side Arsenal.