Man City will struggle to replace Sergio Aguero, says Pep Guardiola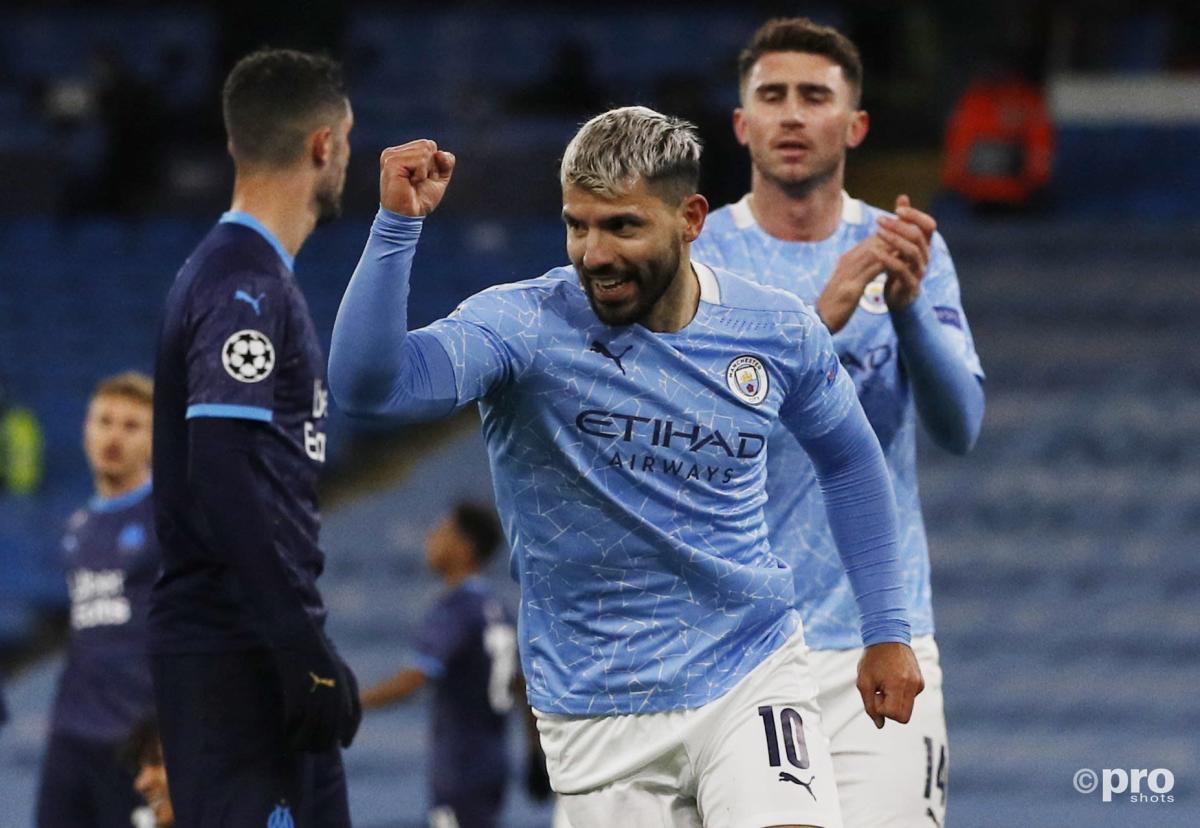 Pep Guardiola says departing striker Sergio Aguero will be "irreplaceable" for Manchester City.
Earlier this week, the club announced that Aguero would not be renewing his contract with Man City and that the Argentine will leave upon the expiration of his current deal at the end of June.
READ MORE: Five potential destinations for Sergio Aguero – from Barcelona to Chelsea
Aguero has been with Man City for over a decade and in that time has become their leading all-time goalscorer as well as the highest scoring foreign player in the history of the Premier League.
He also famously scored the championship-winning goal in the last minute of the season against Queens Park Rangers to enable Man City to win their first-ever Premier League title in 2012.
However, injury and fitness issues have caught up with him in 2020/21, so much so that he has started just five games in all competitions.
After failing to prove his fitness in the last year of his deal, the decision was made by both parties that he should move on to pastures new.
That will lead to Man City delving into the transfer market this summer for a replacement, but Guardiola doubts it will be possible to replace what Aguero has given to the club.
Guardiola on Aguero depature
"Sergio is irreplaceable,' the City boss told Sky Sports.
"I could say in terms of numbers he can be replaceable, it's not easy when you see more than 360 games played and more than 250 goals, the amount of titles…
"So it's the legend, the best striker this club has ever had for this century through the years, but is irreplaceable in the souls, in the hearts, in the minds of our fans, of our people, of the players that played alongside him and all the managers who worked with him.
"He's a fantastic person, a human being, and I'm pretty sure if his mind is still aggressive like he is, he can extend his career longer and longer than maybe two or three or four or five years.
"He helped us find a club organisation in a higher level. When he came here the club was in one level, and he helped to put the club in a higher level. And that's why all the people are still here, and of course the fans always will be grateful.
"Without them, what we achieved in the past four or five years would not be possible, that's for sure.
"I think he still has interesting goals to score this season."
The player most heavily linked with a move to Man City this summer, even before Aguero's departure was announced, is Borussia Dortmund striker Erling Haaland.
The Norwegian has emerged as one of the most devastating centre-forwards in world football over the past 18 months, and is coveted by Manchester United, Barcelona, and Real Madrid as well as Man City.