'Man City must want Haaland, Mbappe or Kane to replace Aguero'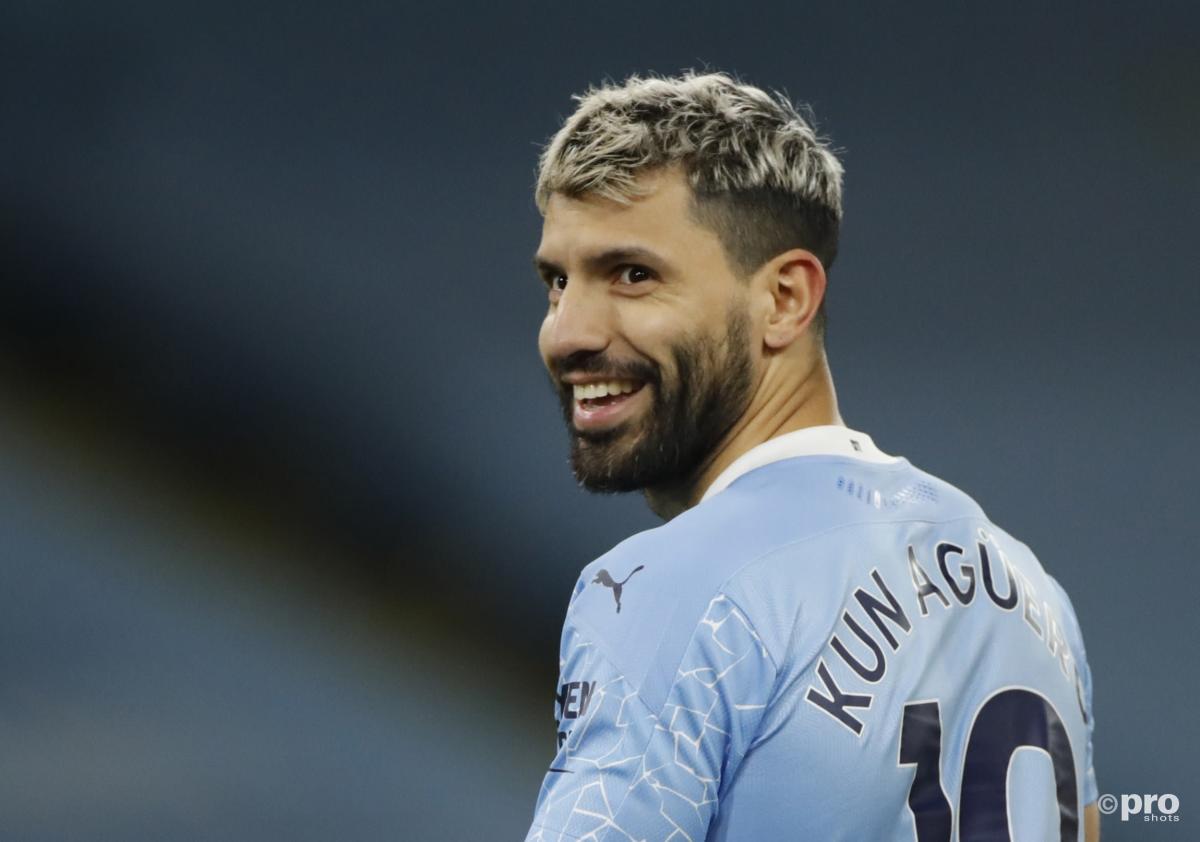 Manchester City must have a move lined up for Erling Haaland, Kylian Mbappe or Harry Kane to consider letting Sergio Aguero go.
That is the view of Arsenal legend Paul Merson, who believes the Argentine would be a good fit for his former club should he wish to remain in England this summer.
City confirmed on Tuesday that their all-time top goalscorer will bring a 10-year stay at the Etihad Stadium to a close when his contract expires at the end of the season.
Despite injuries having limited Aguero to just 14 appearances so far this term, the news still came as something of a surprise to Merson.
But he is confident City will have a big-name replacement in mind as they prepare to bid farewell to a legendary figure.
"I am shocked at the decision, but Manchester City must have someone else in mind," he told Sky Sports.
"They must be bringing in a big name like an Erling Haaland, a Harry Kane or a Kylian Mbappe. Otherwise, how do you not keep hold of Aguero? It's impossible not to keep him. He's a goal machine!
"I can understand that the injuries he's picked up over the last couple of seasons have played a part, but if you are not bringing in Haaland, Kane or Mbappe, you keep Aguero. Even if he just plays 20 games, he's getting you 15 goals.
"Man City's Achilles heel at the moment is probably scoring goals. For the amount of chances they make, some games they miss chance after chance."
Haaland, Kane and Mbappe are arguably the only three players with the quality necessary to replace Aguero, and Merson feels that City would not regret moving for any of them.
'Any of them tick the boxes'
"If I was Man City, I'd take any one of Haaland, Kane or Mbappe," he added.
"Whoever gets the chance to replace Aguero at City, they've got the dream job.
"If you are one of those three players, and you get the job at City, you've got to be thinking 30 goals next season, at least.
"People will say about Robert Lewandowski and he's top player, but he's not coming over to England at this stage of his career.
"Any one of Haaland, Kane of Mbappe tick the boxes for City, in my opinion. It's a great move for any of them because they are getting goals."
Arsenal would suit Aguero
Aguero's future is equally uncertain for now, with clubs across Europe poised to do battle for his signature in the months ahead.
If he were to stay in the Premier League, though, Merson would like to see him turn up at Arsenal.
"Will he stay in England or will his next move be abroad? If he stays in England, I think Arsenal would suit the style he would be looking for. They'd be a good choice.
"Mikel Arteta was at Manchester City and the way Arsenal play; they get around the box and they do create a lot of opportunities. Arsenal do tick that box for Aguero.
"But if does he go abroad where the intensity is not as hard as it is in England? He could go somewhere with a different climate and where the games are not as intense as they are in the Premier League.
"That could help with his injury problems as he moves into the latter stages of his career. It's an important move for Aguero as he moves into the final stage of a glittering career."