Klopp: What missing the Champions League would mean to Liverpool's transfer plans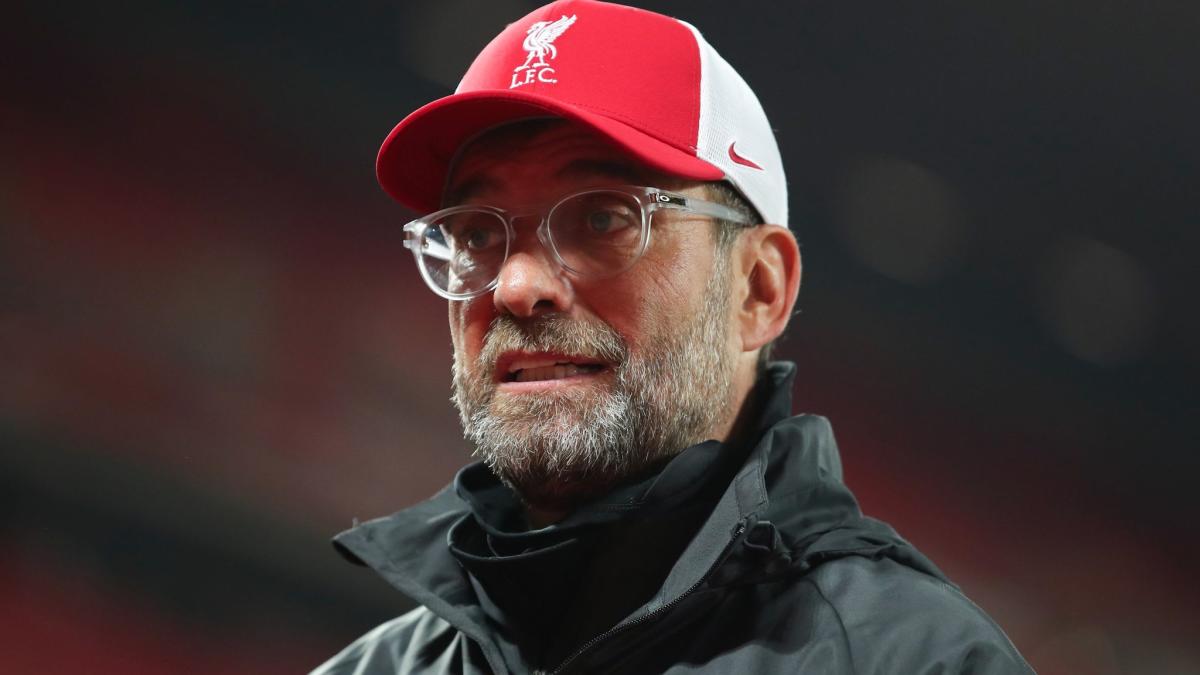 Jurgen Klopp has hinted that Liverpool's summer transfer plans could be greatly impacted due to the financial consequences of failing to qualify for the Champions League.
In 2019/20 the German guided the Reds to their first ever Premier League title and their first top division championship in 30 years.
However, they have put up a limp defence of their crown and are currently 25 points adrift of runaway leaders and champions-elect Manchester City, while they also have a fight on their hands to even finish in the top four as they are down in sixth at the moment.
Premier League table as it stands
| Position | Points |
| --- | --- |
| 1. Man City | 71 |
| 2. Man Utd | 57 |
| 3. Leicester | 56 |
| 4. Chelsea | 51 |
| 5. West Ham | 48 |
| 6. Liverpool | 46 |
| 7. Everton | 46 |
Part of the reason for Liverpool's major decline this season has been their raft of injuries, especially to first-choice centre-backs Virgil van Dijk and Joe Gomez.
Ozan Kabak was signed on loan with the option to buy in January while Ben Davies was brought in for a nominal fee, too, but there was the general feeing that Liverpool would go for a higher profile defensive target in the summer.
They have even been linked with a sensational big-money move for Kylian Mbappe in the past.
But, such extravagant spending won't be happening if they don't qualify for the Champions League.
When asked by Lothar Matthaus in an interview with Bild what failing to qualify would mean for Liverpool, Klopp said financially it would hit hard.
"It would mean a huge financial loss," the Liverpool boss said.
"Otherwise not that much. I am aware: In almost all football clubs in the world, I would be questioned in a situation like our current one. This is completely normal, reality, the business.
"I would accept that immediately. But it's different here in Liverpool. Our owners, the sports director, even the players: nobody doubts anyone here. We have accepted the situation for ourselves and fight our way through it."
READ MORE: Klopp 'has not finished his work with Liverpool' says his advisor
READ MORE: 'If Klopp lost every game until the end of the season, I'd still want him as Liverpool boss'
Klopp even suggested that it could actually be a good thing for Liverpool's domestic front if they fail to qualify for Europe altogether as it would give him more time to train.
"Even if there has never been anything like it after a championship: Then we'll be the first to fight our way, as a large, successful club," he continued.
"We won't let a leaf get between us. That is the plan. Then in the worst case it will be next year: no Champions League, maybe Europa League, although that is not guaranteed either. If we don't play internationally at all, that means: more time to relax. That would be bad for all other teams.
"Because training is good for us. If we had more time, we could take advantage of it. We would try to turn the bad situation into something good."