Jurgen Klopp blames injuries for Liverpool's failures so far this season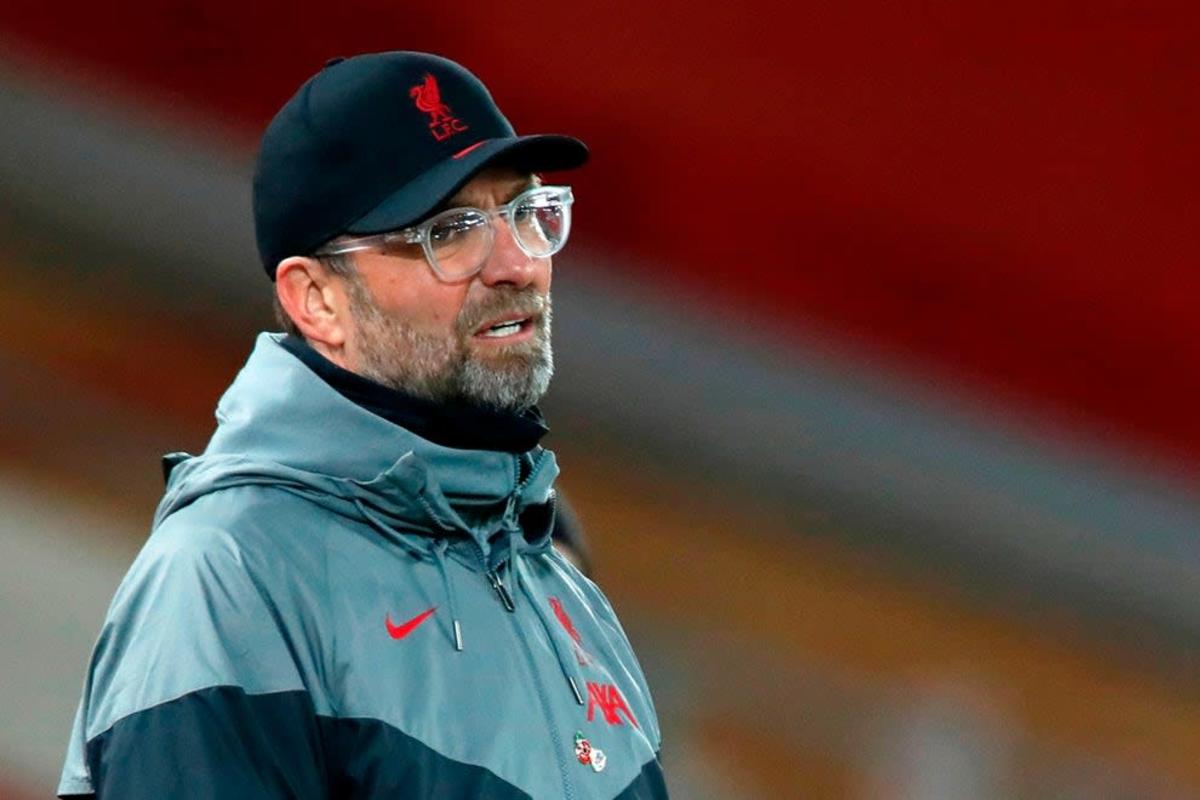 Jurgen Klopp insists injuries are the cause of "most of" Liverpool's problems this season, as the Reds currently find themselves down in sixth in the Premier League.
Last campaign, Liverpool won their first ever Premier League title and their first top flight title for 30 years, eventually finishing as emphatic champions 18 points clear of nearest rivals Manchester City.
Now, in 2020/21, they are 22 points adrift of Man City, who are poised to reclaim the title after a remarkable winning run.
For the entire campaign, Liverpool have had to contend with a long list of injuries, in defence especially, with Virgil van Dijk and Joe Gomez missing the majority of the season, and backup central defender Joel Matip also absent for long periods on a number of occasions.
Jordan Henderson and Fabinho have been asked to step back into central defence, but both of them have also suffered injuries.
That forced Liverpool into the transfer market in January, as they acquired Ben Davies from Preston for a nominal fee and Ozan Kabak on loan with the option to buy from Schalke.
They now face a fight on their hands just to get into the top four, and Klopp blames the plethora of injuries.
"The problems that we had, it was always clear that they would become influential if we could not sort it by the players coming back. That is what happened," he told Sky Sports.
"Most of the problems are as a result of the injury situation. This year we have faced completely new problems. I have never in my life – and I have been doing the job for 20 years – had to change the last line every week.
Most player days missed due to injuries and illness in 2020/21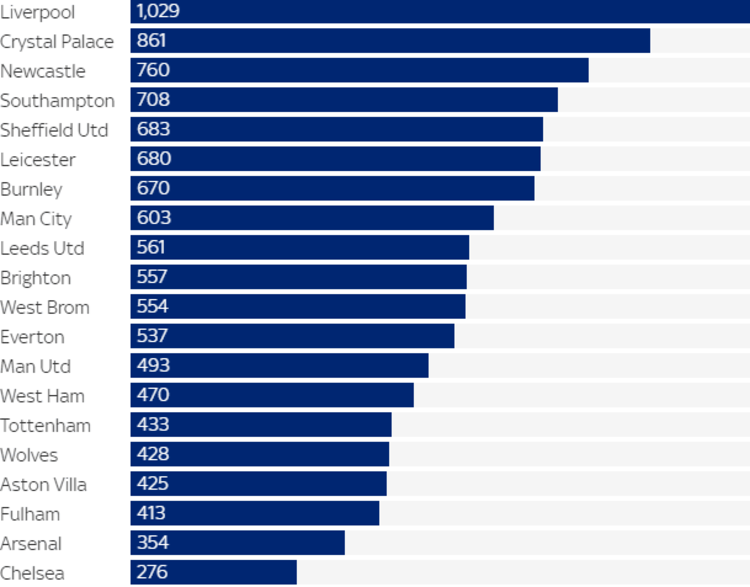 "I am a much better manager this season than I was before because usually you are not having to think about these things but now I am having to think about them constantly.
"We had a situation on Friday night. We trained all week, or the few days that we had to train, with one specific line-up and then overnight we had to change it completely. That is another big thing to do that is common in football but we have had it plenty of times.
Klopp knows that people will likely label the injuries as an excuse, but the criticism doesn't bother him.
"People might say that is an excuse. I could not care less, to be honest," the German continued.
"We do not use it as an excuse but if you ask me the question then it is the explanation for why things changed."
Liverpool take on Chelsea in the Premier League on Thursday evening in a match that could have a major impact on the Champions League qualification positions.