Aguero, Kompany, Silva: Man City's 10 greatest signings of the Sheikh era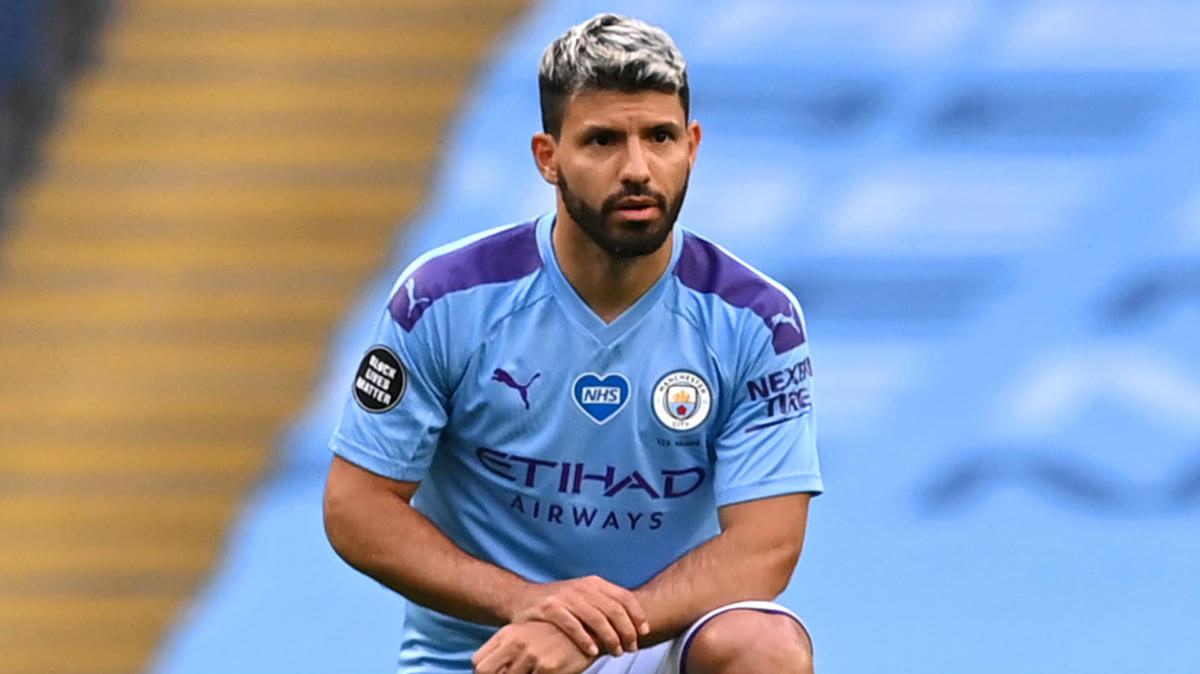 With the news that Sergio Aguero will be leaving Manchester City at the end of this season, here at FootballTransfers, we thought we would take a look at Man City's 10 greatest signings of the Sheikh era.
Sheikh Mansour took over Man City in 2008, with the club without a trophy in 32 years, and has transformed them into the best team in England over the past 10 years.
He has a net spent of over £1 billion at the club, and with over 200 signings made, we've narrowed it down to just 10.
Sergio Aguero
He is leaving this summer, but Aguero has had a quite simply stellar career at Man City. The Argentine joined the club for £35 million from Atletico Madrid in 2011 and has played a fundamental role in their rise to the top of English football.
In terms of trophies, Aguero has won the lot, barring an elusive Champions League that could be on its way this year, at the Etihad. Five League Cup wins, four Premier League titles, and one FA Cup victory; Aguero's trophy cabinet is stacked.
Along the way, he has made over 350 appearances for the club, scoring 257 goals in all competitions to become the club's all-time record goalscorer.
He has also netted 181 in just the Premier League, the fourth-highest in history and the highest for a foreign player, with the quickest goals-per-minute ratio ever in the competition – a goal every 108 minutes.
2020/21 looks set to be the first season in which he doesn't score 10 goals in the Premier League, and in his nine seasons at the club before this year, he only failed to score 15 league goals on one occasion, a truly incredible feat.
David Silva
Just like Aguero, David Silva was plucked from the Spanish league, this time in 2010, and made a lasting impression at the club before his departure last sumer.
He was signed for £25.88m from Valencia, and played a pivotal role in five League Cup wins, four Premier League triumphs and two FA Cup wins.
In total the silky playmaker made over 400 appearances for the Citizens, scoring 77 goals and assisting 141, an impressive games-per-goal contribution ratio considering his position as a No.10/floating No.8.
There are plans for a statue of the Spaniard to be built outside the Etihad and his impact on this side certainly deserves such acclaim.
His ability to find the defence-splitting pass was unerring, and his vision was up there with the best the Premier League has ever seen.
A City legend, Silva is the epitome of the success the Sheikh era has brought to Man City.
Vincent Kompany
The saying 'captain, leader, legend' most certainly applies to Vincent Kompany, who joined City as a defensive midfielder for just £7.65m back in 2008 before converting into one of the world's best central defenders as captain of the club.
Kompany was there from the very beginning of the City rebuild, and 360 appearances, 20 goals, and 12 trophies later, his hero status has been cemented at the club.
Signed for a pittance, Kompany is arguably one of the greatest bargain's in Premier League history and his winning goal against Leicester City to help secure the 2019 title will live long in the memory of every City fan.
Yaya Toure
Signed in the same summer as Silva, Yaya Toure is one of the most underrated players in Premier League history; people don't quite understand just how good he really was.
His power, technical proficiency, and ability in front of goal struck fear into any opponent, and he was a monster in the middle of the park.
He may have left in 2018, earlier than the previous three players on this list, but his impact should not be downplayed.
316 appearances, 79 goals and 50 assists along with eight trophies, and arguably the best individual season (from a midfielder) in Premier league history in 2013/14; Toure had it all.
He was signed for £27m from Barcelona, but he was well worth the money, and of course, who can forget his song!
Carlos Tevez
Carlos Tevez was only at Man City for four years, but his role in the early stages of the rebuild were crucial. He was signed for £26.1m from West Ham in 2009 and helped City to their first Premier League title in 2012 and their first FA Cup triumph since 1969 the year before.
He may have only started seven games in the title win, but in the two seasons prior, he scored 23 and 20 league goals respectively, which helped City climb the table and attract the likes of Aguero and Samir Nasri.
Whilst Nasri won more than Tevez at the club, the Argentine's early impact on this City team shouldn't be underestimated.
Pablo Zabaleta
Signed for just £7.83m from Espanyol in the same summer that Kompany arrived at the club, 2008, Zabaleta established himself as one of the league's best full-backs and proved to be an absolute steal for that price.
With 333 appearances and six trophies for the club, Zabaleta was instrumental in establishing City as a force to be reckoned with in English football.
Fernandinho
Still in the squad at 35, Fernandinho has been at the club since a £36m move from Shakhtar Donetsk in 2013.
He has racked up over 300 appearances, and allowed the likes of Silva, Toure and Kevin De Bruyne the springboard to show their magic.
He has won 10 trophies at the club, and while not a high-profile name like Aguero, Fernandinho will go down in City folklore as a crucial part of their success in the 2010s.
Kevin De Bruyne
Rejected by Chelsea, enjoyed by City; De Bruyne has been exceptional at the club ever since his huge £68.4m move from Wolfsburg in 2015.
With vision like no other in the league, and an accuracy of pass that is on par with the aforementioned Silva, De Bruyne has 64 goals and 105 assists in just 253 appearances for the Citizens, a goal contribution every 150 minutes across his career at the Etihad.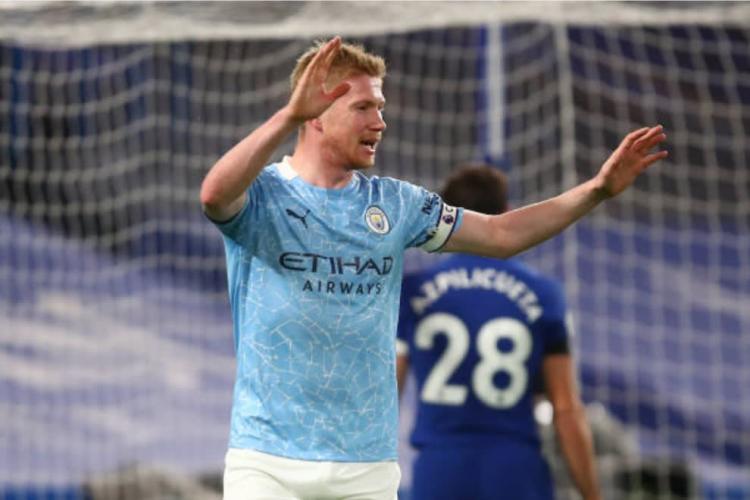 The recent success under Pep Guardiola has largely been pinned down to de Bruyne and the quality he possesses; it's no surprise either.
With eight trophies at the club under his belt, and the potential for four more this season, the Belgian international has been an incredible signing, even for the price.
Raheem Sterling
It was seen as a gamble to pay £49m for a talented, for sure, but inexperienced youngster in Raheem Sterling back in 2015, but those concerns will have certainly eased in the subsequent years.
He had only scored 23 goals in 129 games for Liverpool, and initially struggled to find the back of the net consistently at the Etihad, but then came Guardiola.
Sterling transformed from simply a tricky winger, into a goalscorer, netting 18 league goals in 2017/18, 17 the year after, and 20 last campaign.
He has 281 appearances, 113 goals and 85 assists to his name for the Citizens, as well as racking up eight trophies along the way.
At just 26, he still has a long career at the club ahead of him.
Ilkay Gundogan
A slightly rogue shout to finish the top 10, but Ilkay Gundogan's form in 2020/21 justifies his place on this list.
He has transitioned from a midfielder who keeps possession but not much else, into a player who has scored 16 goals in all competitions this season, and 12 in the league, by far his best ever goalscoring season (his previous best was six in both 2017/18 and 2018/19).
He has also won two Premier League trophies, and will most likely add a third this year, as well as three League Cups and one FA Cup triumph.
With 198 games for the club, he has a long way to catch up to the others on this list, but in this form, he easily could.