Mourinho comments on Harry Kane transfer speculation and trophy drought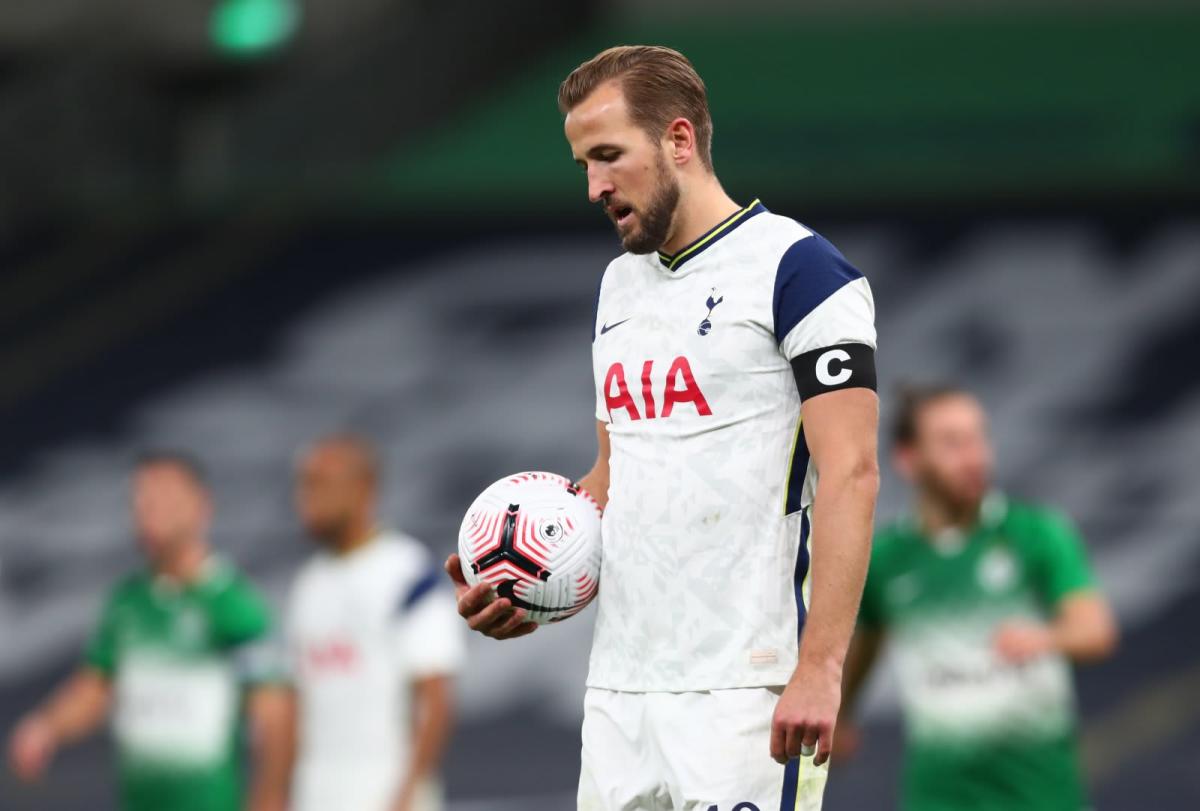 Tottenham manager Jose Mourinho believes Harry Kane can end his trophy drought while remaining at Spurs, saying his star striker needs to keep fighting to land his first piece of meaningful silverware.
Though he had several loan spells early in his career, he has spent vast portion of his senior career with Tottenham, but only has League Cup runner-up and Champions League runner-up medals to show for it.
Following Liverpool's heavy defeat at home to Man City on Sunday, former Reds forward Stan Collymore urged Jurgen Klopp to bring in Kane as a marquee signing to bridge the gap to the current league leaders again.
Though there is no concrete evidence to support any Liverpool interest in Kane, his comments have catalysed debate about whether Kane actually needs to leave Tottenham in order to start winning trophies.
Mourinho, though, thinks Kane is effectively "one game" away from ending the run of no silverware.
"To win a trophy, [Kane] just needs to win one game," the former Man Utd and Chelsea boss said.
"I know that it is a big, difficult game.
"I know that it is against probably the team that is going to win the Premier League this year, so I think it is a very difficult final that we will have to play.
"But to win a trophy, we just need to win a match. You have to ask Harry, but I think 'to wait' is not the right way to describe it. Is to fight for it, is to fight for it.
"But it's something very personal that I think he is the right guy to have a conversation with you about it."
Who else as Harry Kane been linked with?
Kane has also been linked with a transfer to Real Madrid in the past, with former Spurs and Real Madrid defender Jonathan Woodgate tipping him for the move to the Santiago Bernabeu.