Liverpool crisis: Klopp told he does 'not have all the answers'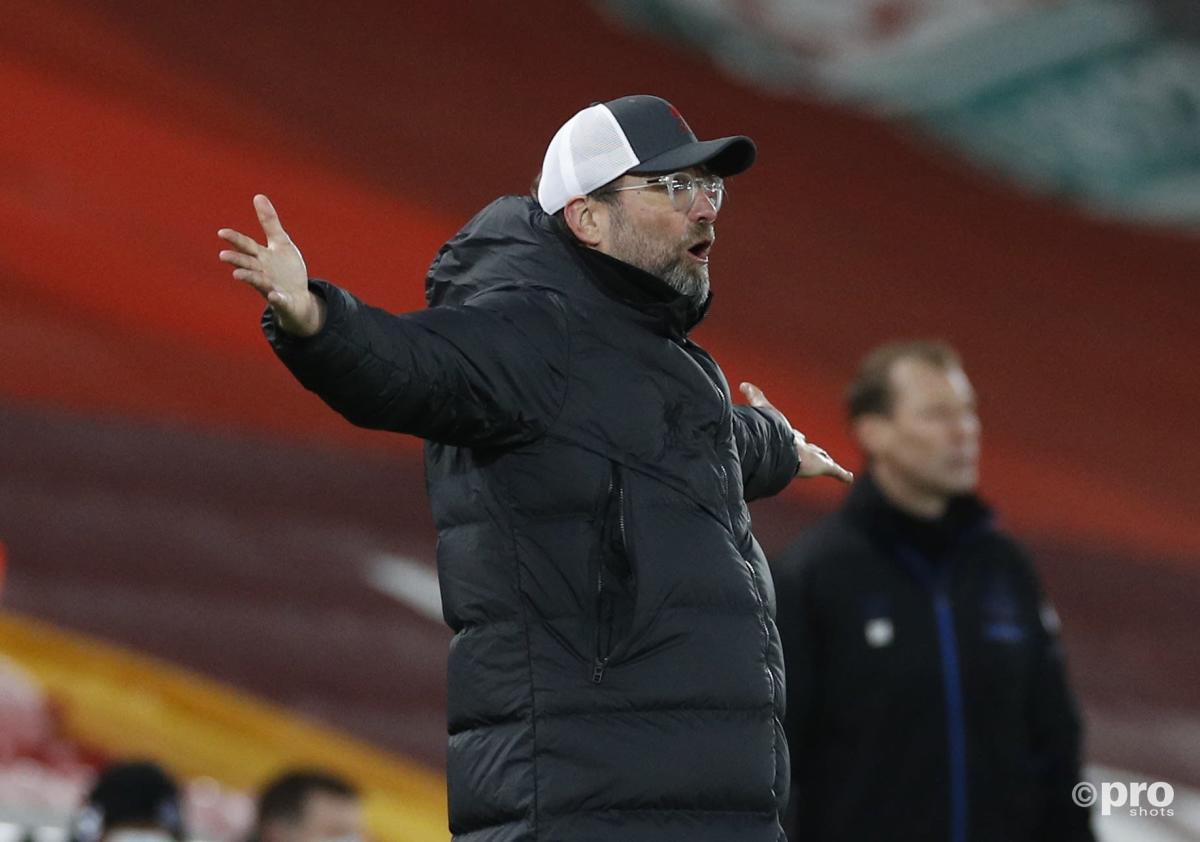 Even a manager with the experience of Jurgen Klopp may not have all the answers to Liverpool's dramatic decline, according to Boudewijn Zenden.
Premier League champions Liverpool saw their miserable slump continue with a 2-0 home defeat to rivals Everton on Saturday.
They have now lost four consecutive home games in the league for the first time in 98 years.
It was also a first loss at Anfield for Liverpool against Everton since 1999.
Zenden thinks such a situation will provide the ultimate test, even for a manager of Klopp's quality.
"It is a big blow," Zenden – who started the 2007 Champions League final for Liverpool – said to Stadium Astro.
"It is definitely getting worse and worse for Liverpool at the moment.
"They are well off the pace this year. Of course they have had bad luck but it [a solution] has to come from somewhere.
"It is not the best moment of time to be in the dressing room.
"I am not sure if even Klopp at the moment has all the answers.
"I'm not sure if he has been in this situation before even though he is a very experienced manager.

"But all credit to Everton. They had a game plan and it worked.
"They didn't really need to make the game as it was made for them but they were very compact defensively."
'Disappointing Mane frustrated for Liverpool'
Liverpool dominated possession but Zenden did not take too much comfort from that.
He also criticised the performance of forward Sadio Mane.

Zenden added: "What does ball possession mean? It is good to have ball possession, but what do you do with it?
"Liverpool got there a few times in the second half but they didn't create the biggest chances.
"If you look at the second half it was maybe 80 per cent to 20 per cent in ball possession but out of that how many real big chances did they get?
"They got far [up the pitch] but did not get all the way.

"Mane was frustrated because he wasn't capable of keeping the ball, wasn't creating his chances.
"He had a few good chances at the beginning of the second half with the two headers which was the first time we actually saw him. They were not big chances but at least he was there.
"After that he faded away again – for me, Mane was the most disappointing player in this game."