Who is Gerhard Struber? The man set to be Man Utd assistant manager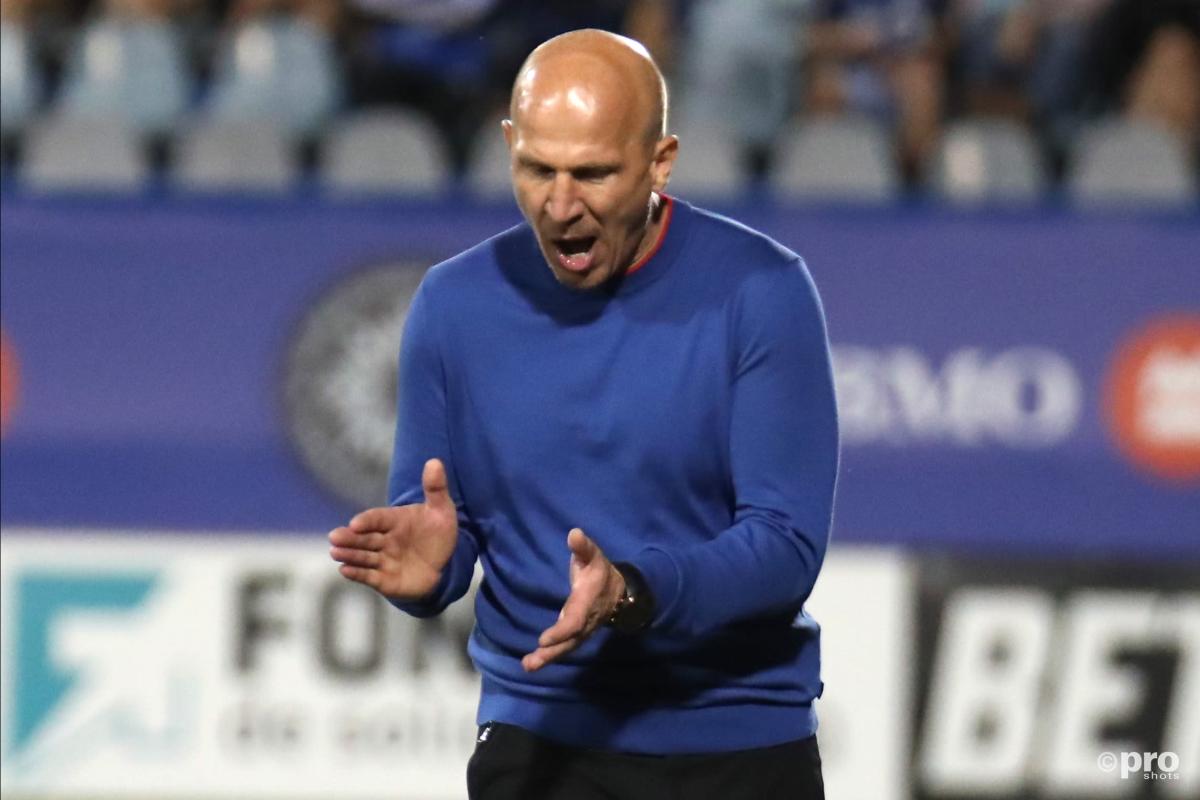 Ralf Rangnick is set to appoint New York Red Bulls coach Gerhard Struber as his new assistant manager at Manchester United.
Rangnick's reign at Man Utd will start in earnest on Sunday when the Red Devils face Crystal Palace, but he watched on from the stands on Thursday as Cristiano Ronaldo fired his new team to a 3-2 win over Arsenal.
Michael Carrick was in the dugout for that encounter, but it quickly emerged after full-time that he was to stand down from that role.
Now The Sun reports that Struber is the man who will help Rangnick negotiate his time in the dugout at Old Trafford.
Struber is, however, a name that is unlikely to mean much to Man Utd fans, so who is he and what are his credentials?
Gerhard Struber's playing career
Struber enjoyed a promising playing career that saw him turn out with the Austrian Bundesliga with Austria Salzburg, later to become Red Bull Salzburg, and play three times for Austria U21, but he was never able to make good on his potential.
After six years in Salzburg, a move to LASK followed in 2001. He would spent a couple of years there, earning semi-regular game time, before departing in 2003 and playing out the remaining five years of his career at regional sides.
Struber's coaching pedigree
He wound up at Red Bull Salzburg in 2008 and stepped into coaching at that point in the club's youth system. Between 2009 and 2018, he would coach the clubs U19, U15 and U16 sides at various points, while he also took command of SV Kuchl between 2012 and 2014.
It was during this period, he would have first become known to Rangnick, who became the director of football at Red Bull Salzburg and RB Leipzig in 2012.
In 2018/19, Struber was promoted to the role of head coach at FC Liefering, effectively RB Salzburg's reserve side. A disappointing 19-game spell saw him change role in the January of 2019.
That following summer, he moved to Wolfsberger, a side strong enough to take part in European football, and was rather more successful. This would also be a short-lived role as he jumped to Barnsley.
In England, he led the Tykes to safety in his first season in charge, winning a dramatic final-day match against Brentford, who would have been promoted to the Premier League if they had won.
However, he left just a month into the following season to sign for the New York Red Bulls.
Struber has been in charge for one complete season with the MLS outfit, leading them to the qualifying round of the MLS Cup playoffs, which they exited to the Philadelphia Union on 20 November.
Although Stuber is under contract with the New York Red Bulls until 2023, this long-time servant of the Red Bull group could be reunited with Rangnick at Manchester United.