Wanted by Man Utd, Barca and Man City - Is Dani Olmo worth the hype?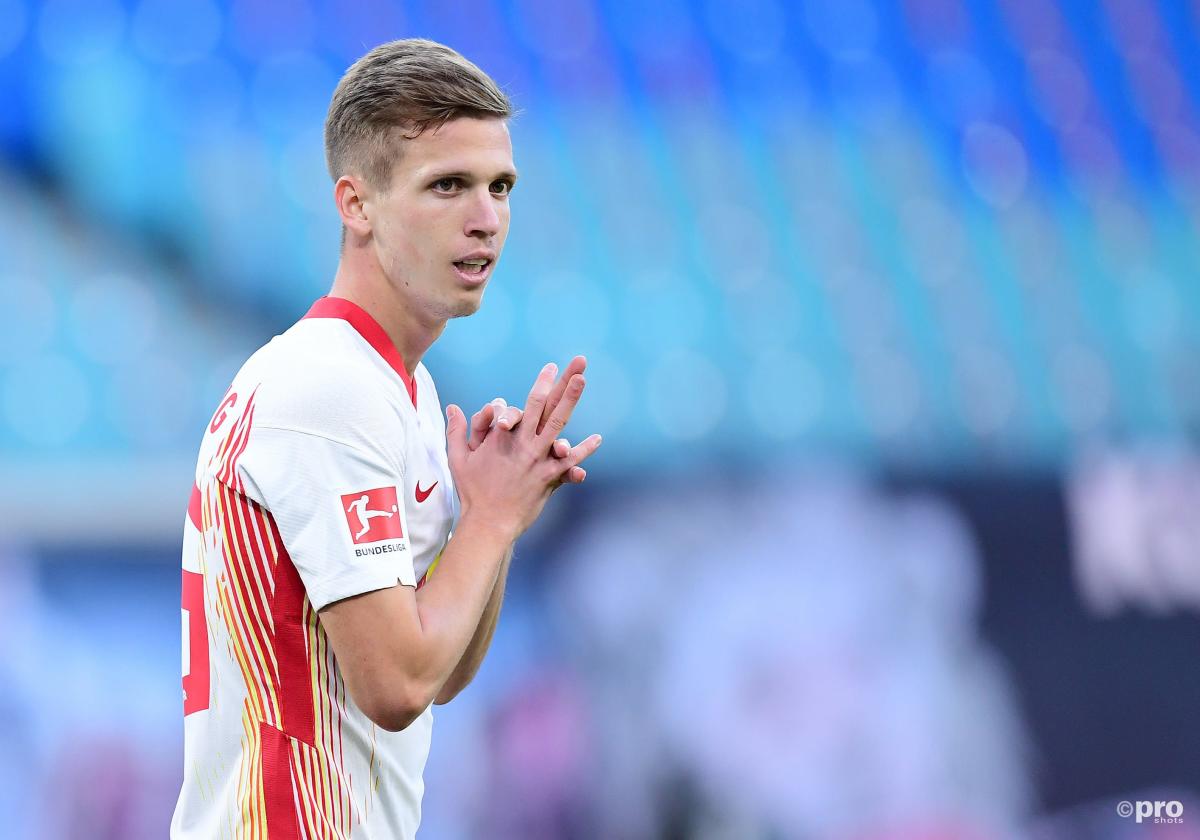 Few players seem to be as in-demand ahead of this January transfer window quite like RB Leipzig midfielder Dani Olmo.
Whether it's the biggest clubs in England or Spain, the Spanish international has had his name linked to a number of Europe's biggest clubs for some time.
However, with a contract until 2024 and a value that currently stands at €44 million, the young attacker will certainly cost a huge amount of money for whichever club is willing to place a bid.
So is Olmo really worth all this buzz or is the rumour mill blowing hot air around a relatively average player?
Who wants him?
Olmo's reputation in England seems to grow by the day, with a number of the country's largest clubs being linked with a move for the RB Leipzig midfielder.
According to El Nacional, Manchester United have already "opened talks" with representatives of the Spanish attacker, while Calciomercato believe their cross-city rivals, Manchester City, are also desperate to land yet another inside forward for Pep Guardiola's squad.
However, the most persistent rumour has undoubtedly been the constant chatter of Barcelona working day and night to put together a deal that could see Olmo return to Spain and play for the club he not only grew up 30 miles away from but also spent his formative years at in the club's famed youth academy.
So why are all these clubs so desperate to sign Olmo?
Is Olmo worth the buzz?
The young Spaniard has undoubtedly been an exciting prospect since he left Spain for Croatia as a teenager and wasted no time at all forcing his way into Dinamo Zagreb's first team despite his young age.
At 19 years of age, Olmo was already a regular in the Croatian club's first team and bagged nine goals and six assists in 33 games. The following season saw him only improve on that record, with 12 goals and 10 assists.
Such form then landed Olmo a move to the Bundesliga, when RB Leipzig agreed to pay no less than €22 million for the young attacker. But has the Spaniard excelled in Germany as he did in Croatia?
Since joining the Saxony side, Olmo has bagged 12 goals and 14 assists in 67 games, which works out at around 0.54 goals or assists per 90 minutes for RB Leipzig. Which is certainly not a bad return for any player.
However, while Olmo is doing perfectly well in the Bundesliga, he isn't exactly a league-leading talent when it comes to his numbers and at Leipzig he has yet to really nail down a starting role under new manager Jesse Marsch.
Much of that has been down to a muscle injury, but the same could be said of his time under Julian Nagelsmann over the past two seasons too. In truth, Olmo has certain looked like an impressive young player, but to suggest he is ready to revolutionise Barcelona or Man Utd's attacking line may be a little hyperbolic.