Why Jota has been the 'perfect' signing for Liverpool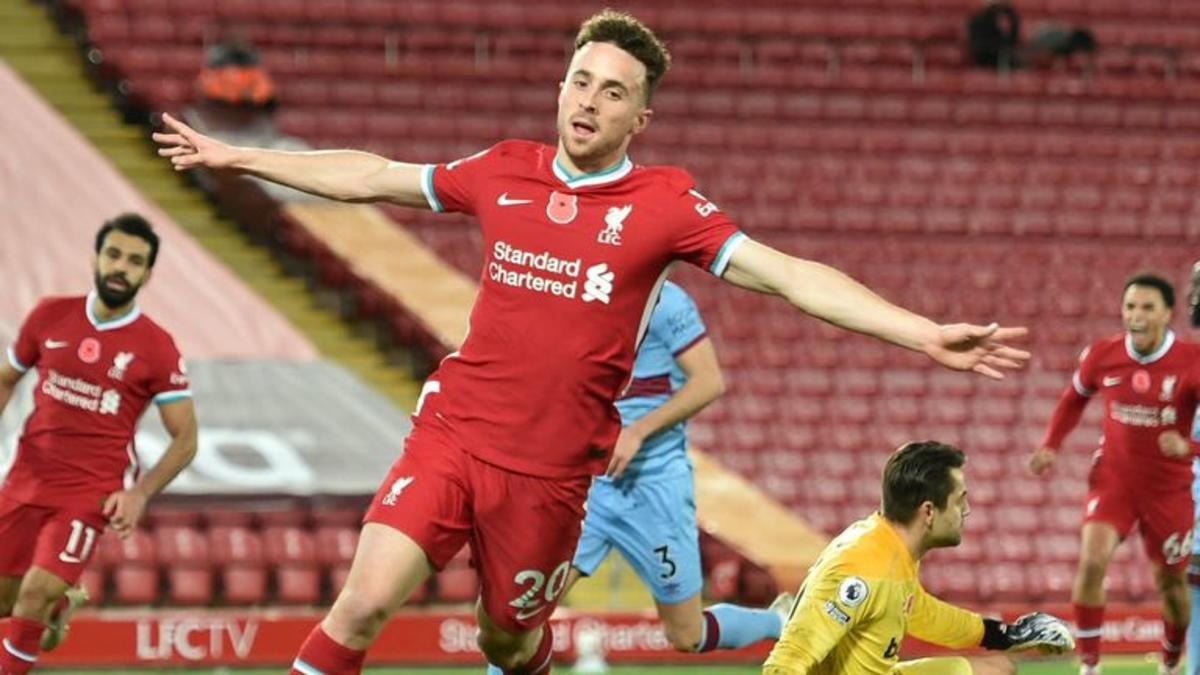 Liverpool manager Jurgen Klopp has hailed Diogo Jota as the "perfect signing" after his brace in the club's 4-0 victory over Southampton on Saturday.
Jota bagged his seventh and eighth goals of the season in a comprehensive victory at Anfield, in a performance that helped his team push to within one point of first place in the Premier League table.
And, naturally, his manager was full of praise for the Portugal international when he spoke to the press after the match.
"An exceptional player, exceptional boy," said Klopp after the game. "A perfect signing as he has everything a Liverpool player in this squad needs; he has the technical skills, he has the physical skills and he is very smart so can learn all the tactical stuff quickly.
"He can also play the three forward positions and the number 10. He has the speed and desire to finish things off."
Diogo Jota is thriving at Liverpool 🙌 pic.twitter.com/MokzdZMk4r

— Mirror Football (@MirrorFootball) November 27, 2021
However, while Klopp means well, the Liverpool manager is often prone to hyperbole after big victories.
So has Jota really been the "perfect" signing for the English giants since he made the move from Wolves in 2020 for £40 million?
Jota's improvements at Liverpool
While Jota may have missed much of his first season at Liverpool due to a knee injury, when he was fit and able to play he was nothing short of remarkable.
Over the course of 1,763 minutes of football for Klopp's side, Jota bagged 13 goals and one assist. When we break that down into an average per 90 minutes, it works out at 0.71. Which is notably higher than the 0.62 he averaged at Wolves the year before.
What's even more encouraging for Liverpool fans is the fact that Jota certainly seems to be getting even better this season.
Although we're not even at the half-way stage of Liverpool's season, Jota has already played 1,117 minutes of football and picked up eight goals and two assists. That means his average for this season works out at 0.81 goals or assists per 90 - which suggests a notable improvement season on season for the versatile forward.
Whether a "perfect" signing can even exist is certainly up for debate, but Jota has been nothing short of remarkable since he joined Liverpool.