Daniel Levy is RUINING Harry Kane's career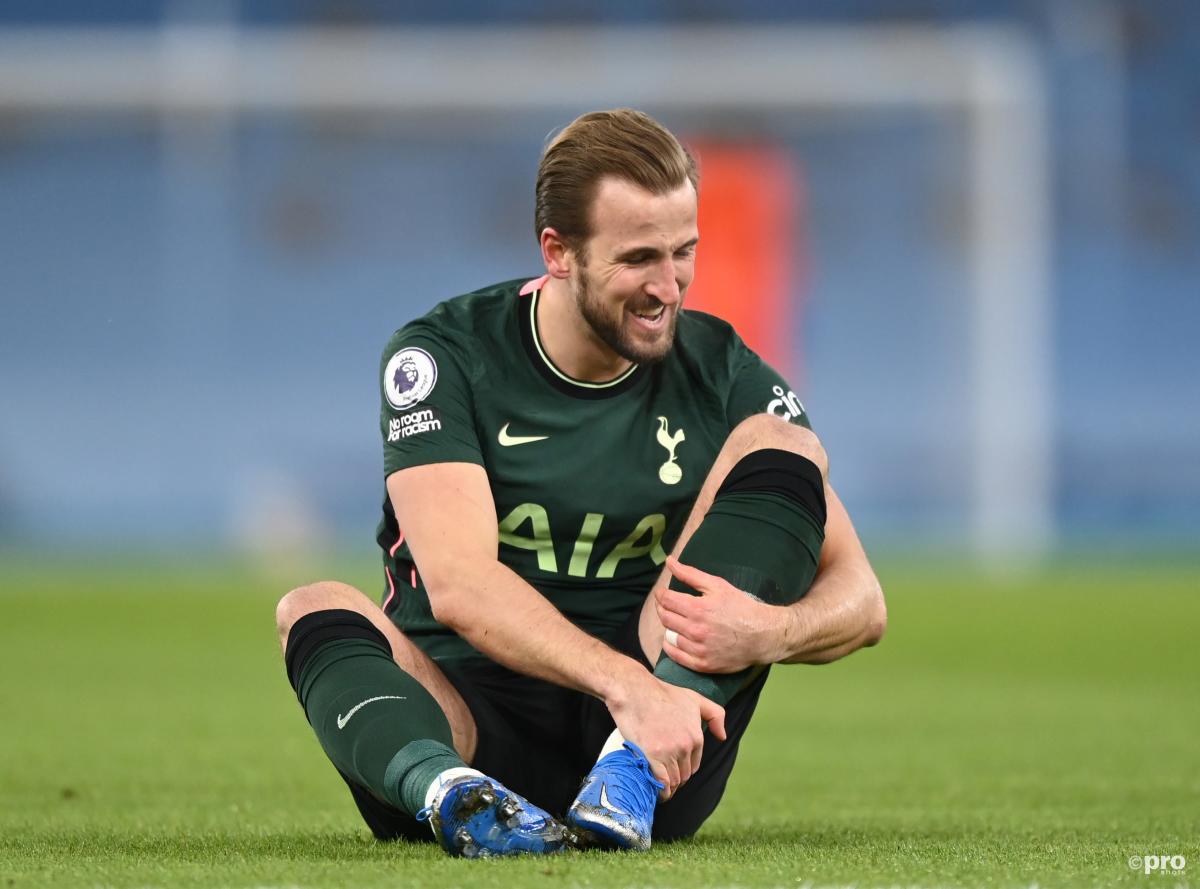 Anyone who watched Harry Kane for England against Hungary on Tuesday evening will tell you that the Tottenham striker is struggling badly right now.
Kane was way off the pace throughout the 1-1 draw and incredibly had only 19 touches of the ball.
His first touch was poor and he squandered a golden chance just before being substituted on 76 minutes, slicing horribly high and wide.
Kane's performance summed up what has been a miserable start to the 2021-22 campaign for the striker.
Dipped below our standards tonight which was disappointing but we'll learn from it. Still in a great position to qualify. 🦁🦁🦁 pic.twitter.com/s4O0WIv4Ar

— Harry Kane (@HKane) October 12, 2021
Although he has scored five goals in three games in Europe, these strikes can be pretty much disregarded so low is the standard of the UEFA Europa Conference League.
Indeed, in the Premier League, Kane has been incredibly disappointing.
The forward has no goals and no assists in his six appearances and has looked a shadow of the world-class striker that has scored well over 200 club goals over the last seven seasons.
While it is true that Kane's physiology means that he often starts seasons slowly – it took until 2018 for him to score in August – we are now in the middle of October.
Harry Kane should not be playing this badly over two months into the new season.
Is Kane's poor form because he is unhappy at Tottenham?
Is this poor form a direct result of his failed transfer to Manchester City this past summer?
Manchester City were very public in their desire to sign Harry Kane this summer in a €100 million-plus deal and it was a transfer that the striker was desperate to make.
However, Tottenham chairman Daniel Levy would not sell, even reportedly refusing to pick up the phone to hear Man City's offer.
This led to the attacker allegedly not turning up for training for the best part of a week, although the Euro 2020 star denies he refused to train.
Whatever the truth, Kane's body language paints a picture of a player who, at least subconsciously, would prefer to be elsewhere.
Kane will soon start scoring goals again for Spurs but he knows that he can't improve any further in north London.
Harry Kane responds to his critics... pic.twitter.com/ObnkztNPIH

— Amazon Prime Video Sport (@primevideosport) October 13, 2021
In fact, at the age of 28, and with Tottenham's squad deteriorating under Nuno Espirito Santo, he can only decline from here.
Kane knows that Tottenham have no hope of competing for major honours, while even returning to the Champions League looks difficult this season.
Set to turn 29 next year, he still has won no silverware in his career, which is a crying shame for such a top player.
Will he still get the chance to join one of football's superpowers next summer, one year before his thirtieth birthday?
Who is going to pay the crazy money that Levy will demand…that's if Levy even picks up the phone and entertains the offer?
Kane's levels of motivation can't be too high right now, knowing that he is at a club where he can't progress, let alone win anything.
You wouldn't blame him for thinking that Daniel Levy is ruining his career.