Chelsea fans should be excited by Werner's form for Germany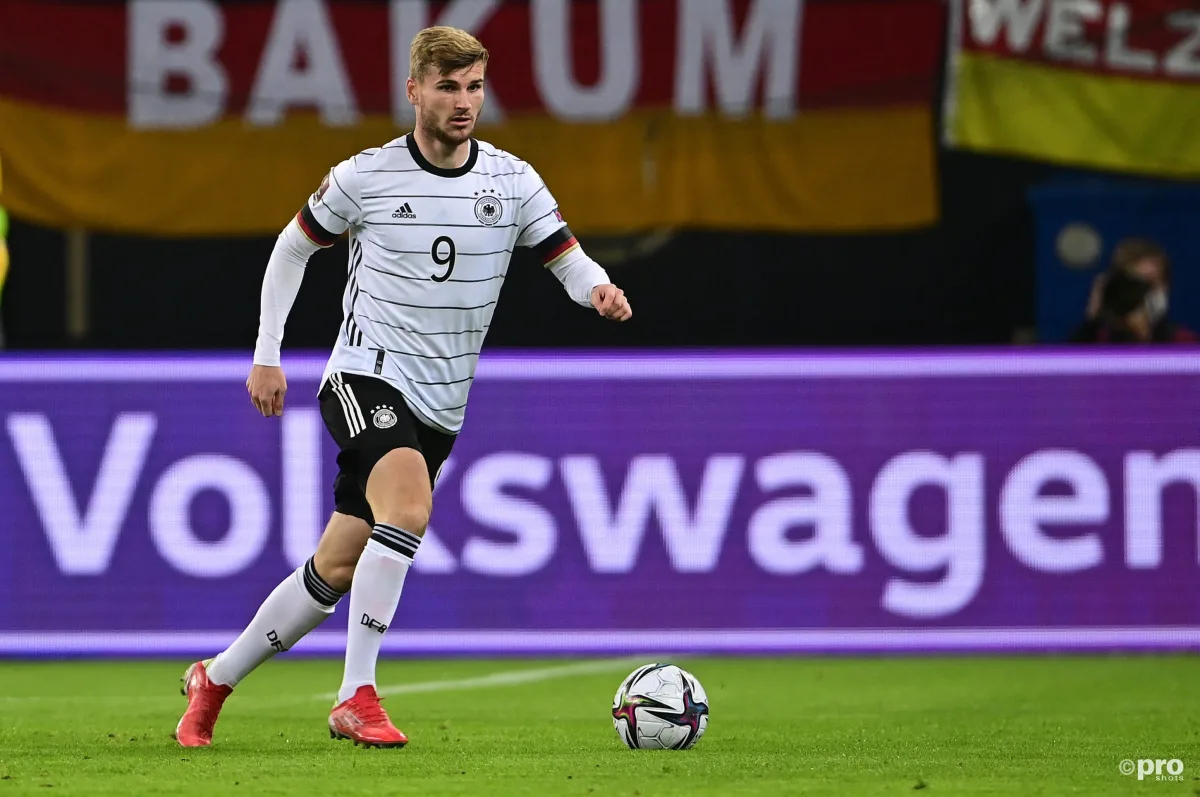 Germany looked sure to score. Serge Gnabry was darting down the pitch and all that stood between him and the goal was one North Macedonia defender and Timo Werner for company.
A mistouch thwarted the Bayern Munich forward's run, but he was dealt a bout of good fortune when his hopeful cross was then miscontrolled by the defender and landed at the feet of Werner in the box.
The Chelsea striker darted inside, steadied himself and then fired a shot towards goal. But instead of it firing into the top corner it simply rolled towards the goalkeeper, as Kai Havertz looked back in disappointment. Season ticket holders at Stamford Bridge have seen this scene all too many times.
A different Werner for club and country
That, usually, is when Werner's evening comes to a close and is replaced by another forward. But for the German national team, the pacy No.9 has been given more time and patience by new head coach Hansi Flick and it ended up paying dividends.
Germany goals 20 and 21 for @TimoWerner 👏#DieMannschaft #MKDGER 0-3 pic.twitter.com/mNujlLp8MT

— Germany (@DFB_Team_EN) October 11, 2021
Midway through the second half Thomas Muller flicked on a through ball that landed in the path of Werner, who wasted little time in turning and hitting the bounce ball on the volley, past the North Macedonia goalkeeper.
Then, three minutes later, the Chelsea striker picked up the ball on the far side of the box and curled a shot past his marker and into the far corner of the net. It was a goal Karim Benzema would have been proud of, but Werner simply high fived his nearest teammate and got on with the game. He certainly didn't look like an out-of-form striker in desperate need of goals.
That, largely, is because when it comes to the Germany national team, Werner has rarely struggled to put the ball in the back of the net.
Why Werner works so well for Germany
In 47 caps for his country, Werner has bagged a perfectly respectable 21 goals and four assists, which puts him on a goal or assist every 121 minutes of football. Perhaps not as proficient as Cristiano Ronaldo is for Portugal, but certainly not bad.
What should encourage Germany fans is that, perhaps unlike his form for Chelsea, Werner does seem to be getting better with every passing international break. After a disjointed Euro 2020 campaign - in which he started just one of Germany's games - Werner has since bagged five goals and one assist in his country's last five games.
Of course, there are some caveats to this impressive run of form. For Germany, Werner is up against second or third-tier nations like Iceland, Romania, Armenia and North Macedonia, while at Stamford Bridge he's tasked with beating the best defenders in the world each week.
However, there's little doubt that Thomas Tuchel would have been delighted to see Werner look so composed for his nation as he continues to find his feet in London. If Werner can apply his international precision in front of goal to his Chelsea performances, he could yet be a real match-winner for his club.