The Kai Havertz problem: The sorry stats of Chelsea's struggling £70m star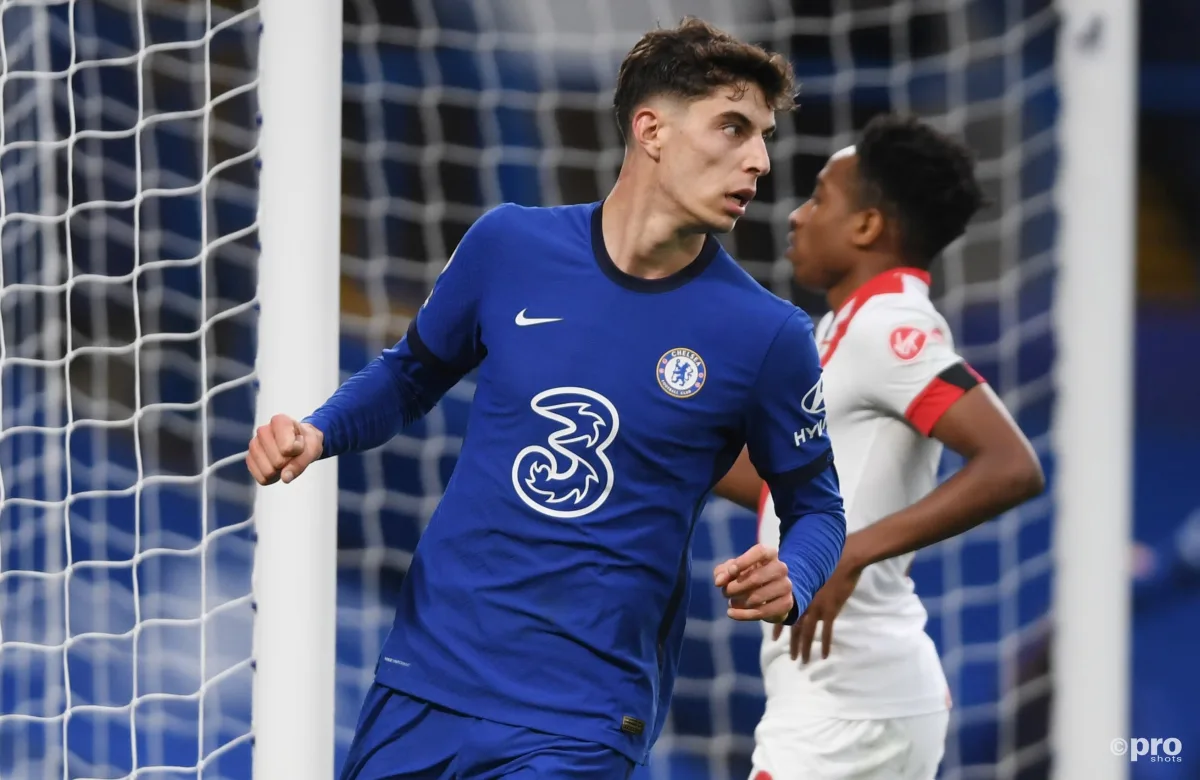 Chelsea manager Frank Lampard stressed earlier this week that he has no doubts whatsoever that £70 million summer signing Kai Havertz will overcome his early season struggles and become one of the best players in the world.
"Long term, I have no concerns. In fact, I feel quite the opposite. He is going to be a huge player for this football club, in the Premier League, as he has all the attributes and attitude to be an absolutely top-class player for the league and in the world," Lampard stated ahead of Chelsea's Champions League clash versus Krasnodar.
"That's how highly I rate him and I think people that analyse him, it can be quick reactions at times involving price tags and so on.
"We have to understand that some of the best players that have come to this country have found it quite hard for some time to get used to the Premier League and I think Kai has actually been very good."
READ MORE:
However, after another dismal performance during Saturday's 1-0 defeat to Everton in which Havertz was again substituted, patience is starting to run out for the 21-year-old German.
Since joining from Bayer Leverkusen this summer, Havertz has only managed one goal and one assist for Chelsea in 10 Premier League games. His xG and xA are just 1.31 and 0.67, respectively.
For a team that are third in the Premier League with the second most goals in the division, this is a paltry return.
All of his key statistics have plummeted compared to last season.
He is averaging 1.16 key passes a game in all competitions, compared to 1.31 last term. He is having 1.11 shots (compared to 1.67), 0.32 crosses (down from 0.8) and making 15 challenges a game (down from 18).
The number of aerial challenges are down from 3.9 to 2.7, while he is making 0.9 less dribbles a game from 4.2 down to 3.3.
He has already made three errors leading to goals in all competitions, the same number he made in the whole of 2019-20.
Of course, there is the caveat that Havertz suffered from Coronavirus earlier in the season, something which Lampard himself also acknowledged earlier in the week.
There are a number of other players around Europe, including Paulo Dybala of Juventus, who have yet to rediscover their top form after contracting COVID-19. Perhaps, we just need to give Havertz more time.
Also, Lampard will need to find a way to get the best out of Havertz tactically. It has not worked out for him so far on the right wing and, while he has been better on the right of a central midfield three, it is fair to say that the Germany international has not found his place in Lampard's system yet.