Klopp explains how a neuroscience company helped Liverpool win the FA Cup final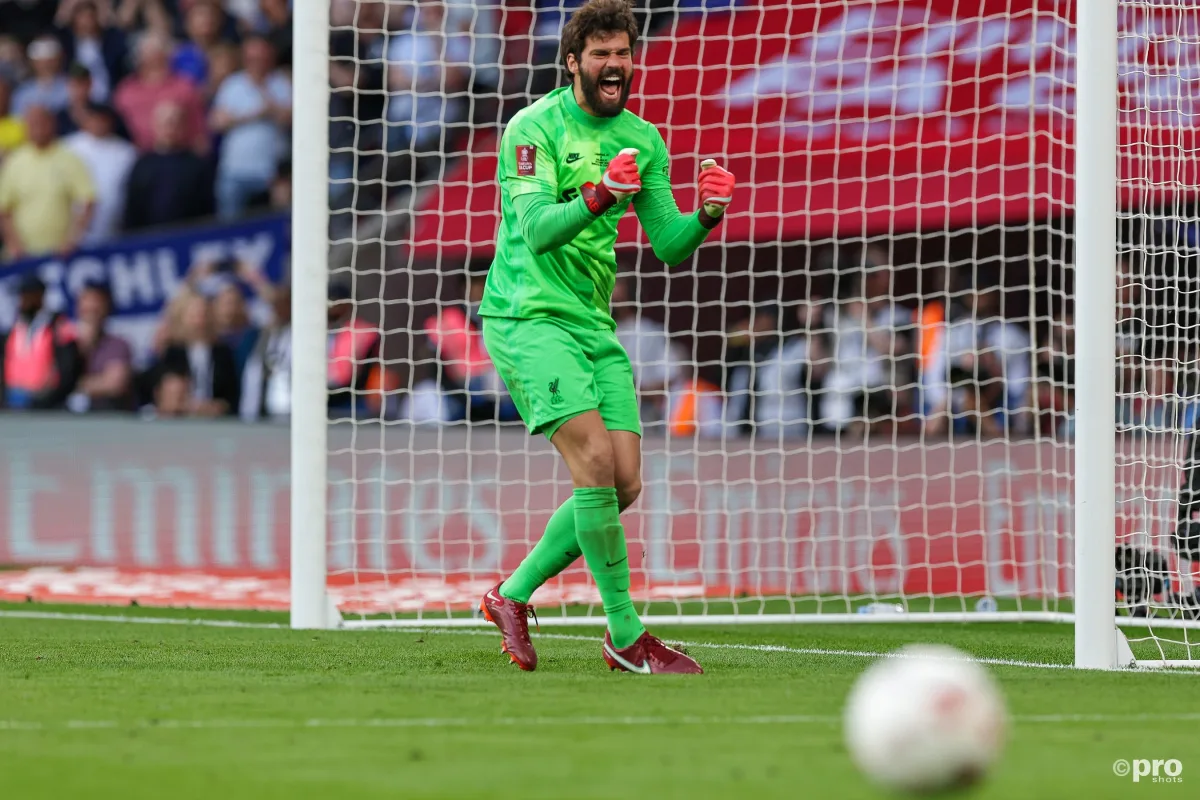 They say that nothing can prepare you for the pressure of taking a penalty during a cup final shootout, but Liverpool think otherwise and have been working with neuro11, a German company that specialises in neuroscientific data-based training for elite athletes.
The company is run by Niklas Hausler and Patrick Hantschke, who have been helping the Liverpool players improve their mental focus in all areas of the game, but especially when it comes to penalties. This has helped create a squad of what Jurgen Klopp calls "mentality monsters".
Article continues under the video
The coach took a moment to thank the company after Saturday's FA Cup final victory over Chelsea, which, like the Carabao Cup in February, the Reds won on penalties. He said: "neuro11 got in contact with us two years ago. One of them is a neuroscientist and he said 'we can train penalty shooting' I thought 'really, that sounds interesting, come over'. We met and we have worked together and this trophy is for them, like the Carabao Cup was."
Believe 🧠🎯⚽️ #trainyourbrain https://t.co/OVbeGaN7Sq

— neuro11_official (@neuro11official) May 14, 2022
What does neuro11 do for Liverpool?
The team at neuro11 have worked with Liverpool on a fact-based mental strength training method. They help the players to block out the noise and to improve their precision on all kinds of set pieces, from penalties to corner kicks. When they work with the players at the AXA Training Centre, the neuro11 professionals put headsets on the members of Klopp's squad and track their brain activity as they execute different moves. This data can then be used to provide tips and pointers.
Speaking about this work in a previous interview, Klopp stated: "We are now able to specifically train the mental and shot-precision abilities of our players directly on the pitch, in a way that wasn't possible for us until now. Since mental strength plays such an important role at the highest level, we're excited about working together with these guys."
Since mental strength plays such an important role at the highest level, we're excited about working together with neuro11.
- Jurgen Klopp
When it comes to penalty shootouts, neuro11 even help Klopp and his coaching staff to determine the order of takers. That was especially important at the League Cup final earlier in the year, when all 11 players on the pitch had to take a spot kick, up to and including Caoimhin Kelleher.
This time, in the FA Cup final, Liverpool only needed seven takers and they scored six of their penalties. Only Sadio Mane missed, but Klopp shouldered the blame for that error, stating: "Sadio's penalty was at least 50 percent my responsibility. We have to let the boys do what they think they do, but, with him, I said 'he knows exactly the goalie so do it the other way around'. Like very often in my life I realise it was better to shut up. But we still made it."