Why Fiorentina NEED to sell Arsenal and Barcelona target Vlahovic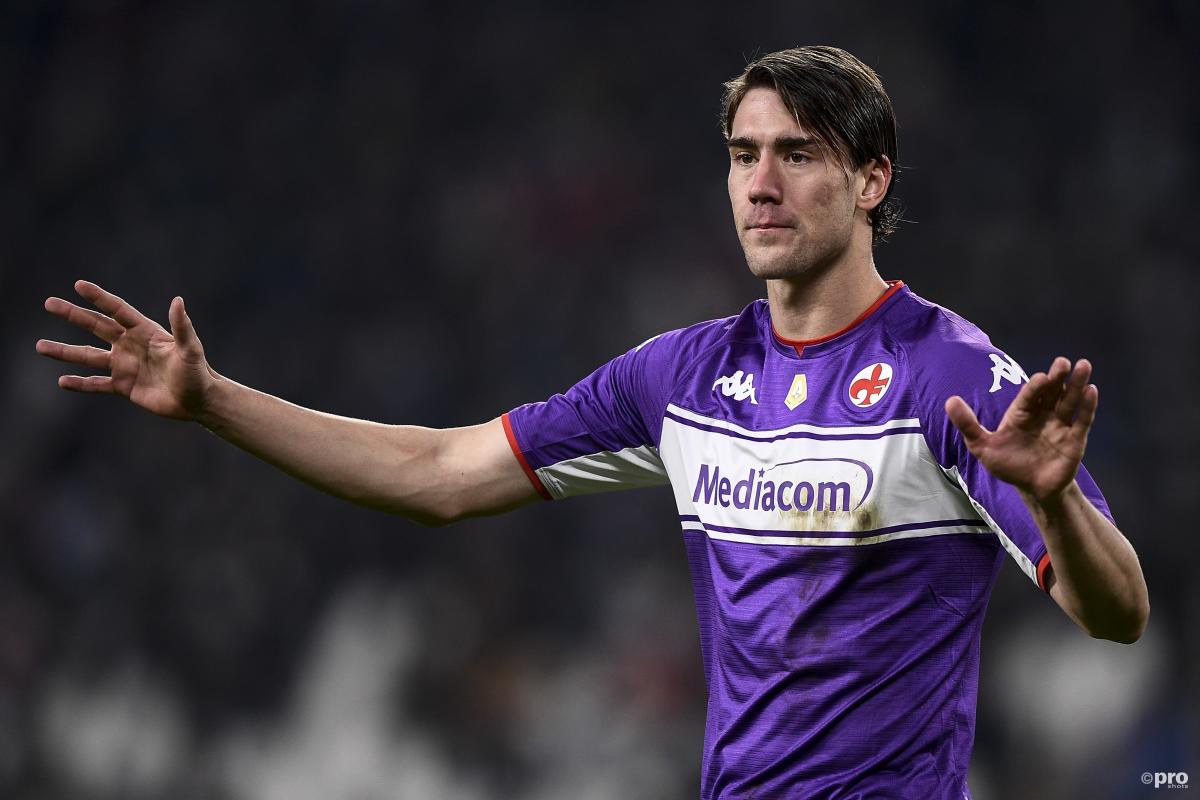 Every January transfer window seems to have one player that every major club is chasing and this time around that seems to be Fiorentina striker Dusan Vlahovic.
Whether it be Tottenham Hotspur, Manchester City, Barcelona or Arsenal, it seems as though the Serbian striker is on just about every shopping list in Europe.
However, rather than curse the heavens for bigger clubs taking notice of their star striker, Fiorentina may be thanking their lucky stars.
Indeed, no club ever wants to lose their best player, but in the case of Vlahovic and his Serie A side, a move in January may actually end up suiting all sides.
Why Vlahovic will need to leave this summer
As now seems to be common knowledge in Italian football, Vlahovic has no intention of signing a contract extension with the Florence club.
"We have offered Vlahovic the highest contract in the history of Fiorentina several times," said Fiorentina general manager Joe Barone when asked about the striker's commitment to the club late last year.
"Both Dusan and his advisor have led us to believe that they do not want to accept the offer."
The striker's reluctance to sign a new contract may not seem like an immediate issue for Fiorentina but one look at Vlahovic's current deal will quickly explain why it could force the club's hand sooner rather than later.
Indeed, the Serbian forward has a deal with the Florence side that is set to run until 2023. And while that may mean Fiorentina can keep him for at least another season, it also means that this summer will be the last time the club will be able to get full price for their star striker.
As such, if Fiorentina don't start making plans to sell Vlahovic this summer, they run the risk of the player agreeing a pre-contract agreement with a bigger club 12 months from now.
That, undoubtedly, will be music to the ears of Arsenal, Liverpool and a list of large clubs that would happily buy the striker in the summer or wait a further six months to get him for free.