Who is Yacine Adli? The Milan midfielder with a big future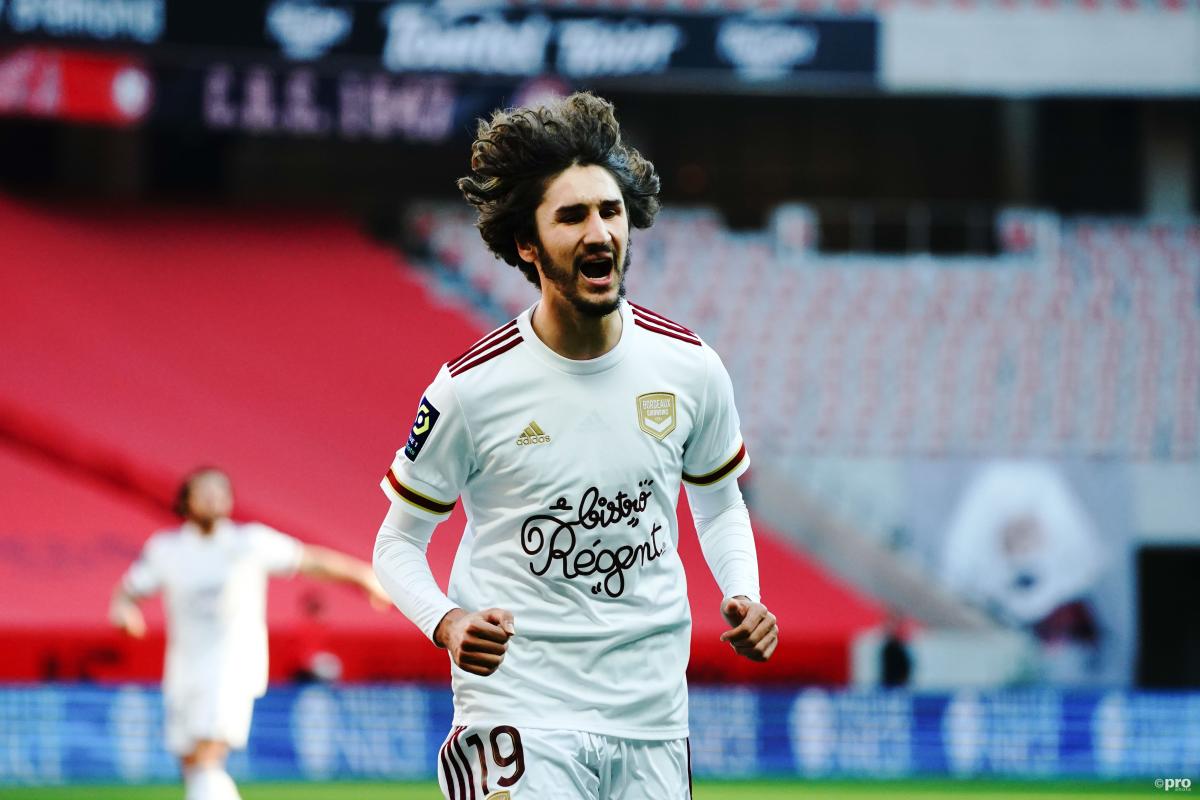 Milan midfielder Yacine Adli is one of the most highly regarded players of his generation in France, having already completed two multi-million euro moves while still under the age of 21.
Having emerged through the youth set up at Paris Saint-Germain, he left the Ligue 1 giants to move to Bordeaux in the search of more game time and has since switched to the San Siro side.
Adli has also turned out for France at various youth levels and remains a player tipped for stardom.
What position does Yacine Adli play in?
Although Adli broke through as an attacking midfielder, he has become more effective at Bordeaux as a midfielder in deeper areas.
During the 2020/21 campaign, he showed attributes of a box-to-box midfielder but was better characterised as a deep lying playmaker.
How good is Yacine Adli?
Yacine Adli is a player who has long been touted for a great future but has never quite exploded in the manner he has promised.
He began life as an attacking midfielder at PSG and when he moved to Bordeaux in order to earn more game time, there was much expected of him.
Adli has only delivered in fits and starts, at times struggling to put together strong performances but doing so for a month or two at a time. During these periods, he has looked a very accomplished player indeed.
He has enormous qualities but he's young and has a lot of stages to go through and overcome to be at his potential
- Laurent Koscielny
"He's a very good player," former Arsenal and France defender Laurent Koscielny, who now plays at Bordeaux, said of Adli during one of these purple patches in 2019. "He's respectful, attentive and wants to improve. He has enormous qualities but he's young and has a lot of stages to go through and overcome to be at his potential. But if he continues to work, he'll have a very good career."
Milan certainly believe that he can realise his potential, having bought him for €10 million before loaning him back to Bordeaux at the end of the summer 2021 transfer window.
Indeed, he is being earmarked as a potential long-term successor to Franck Kessie at the heart of their midfield. The potential is there, Adli just needs to show it a little more regularly.
What clubs are interested in Yacine Adli?
Having just moved to Milan, Adli is not up for sale and there has been no reported interest in him since his transfer on 31 August 2021.
When does Yacine Adli's contract expire?
Yacine Adli's contract with Milan expires on 30 June, 2026.
His loan deal with Bordeaux expires on 30 June, 2022.
How old is Yacine Adli?
Adli's birthday is on 29 July, 2000. He is 21 years old.
What is Yacine Adli's height?
Yacine Adli is 1.86cm (6ft 1in) tall.
What is Yacine Adli's weight?
Adli reportedly weighs 73kg (11st 4lbs).
What football boots does Yacine Adli wear?
Yacine Adli wears Nike Mercurial Vapour 14 soccer cleats.
What is Yacine Adli's Instagram?
Adli's Instagram has 142k followers as of October 2021.
Who is Yacine Adli's girlfriend?
Yacine Adli is not dating anyone publicly.