The eight big clubs in the race to sign Vlahovic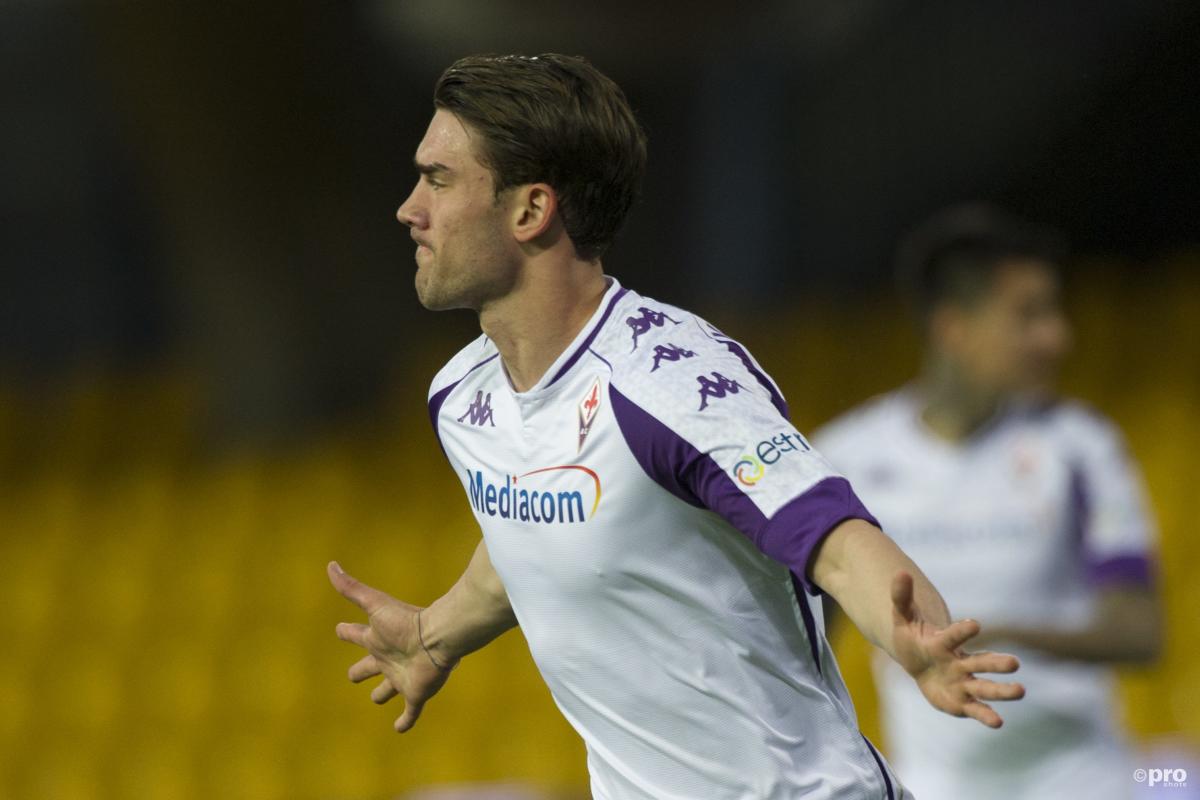 Dusan Vlahovic looks almost certain to leave Fiorentina at the end of the season after his club's president confirmed the striker won't be signing a new contract.
Vlahovic's current deal expires in 2023 and Fiorentina have desperately tried to get the attacker to extend his contract.
Fiorentina president Rocco Commisso, who rejected summer bids from Tottenham and Atletico Madrid for Vlahovic, earlier this week conceded defeat in his attempts to convince the striker to stay longer.
"The renewal proposal was not accepted," Commisso wrote in a statement.
"Since my arrival in Florence, I have always promised our fans that I would be honest with them and that I would never make any promises that I couldn't keep.
"I would therefore like to update the Viola people on an issue that has been talked about and written about a lot in recent months, namely the renewal of Dusan Vlahovic's contract.
"As you know, Fiorentina made a very important offer to the player, a contract proposal that would have made him the highest paid player in the history of the club.
"Our offer had also been improved on several occasions over time, to meet the demands of both Dusan and his entourage, but despite our best efforts, the renewal proposal was not accepted."
Vlahovic has exploded in 2021 as one of the best young strikers in Europe, with only Robert Lewandowski, Lionel Messi and Erling Haaland scoring more goals this calendar year.
So which clubs could and should be looking to sign Vlahovic in the summer of 2022?
Man City
Manchester City's number one priority this past summer was to sign a number nine but they failed in their objective.
Man City spent most of the transfer window fruitlessly attempting to buy Harry Kane, only for Tottenham to refuse to negotiate.
City will likely go back in for Kane but if Spurs chairman Daniel Levy says no again, then Vlahovic is an alternative – just as he was this summer.
Tottenham
Tottenham had a bid believed to be in the region of €70 million rejected by Fiorentina for Vlahovic in August.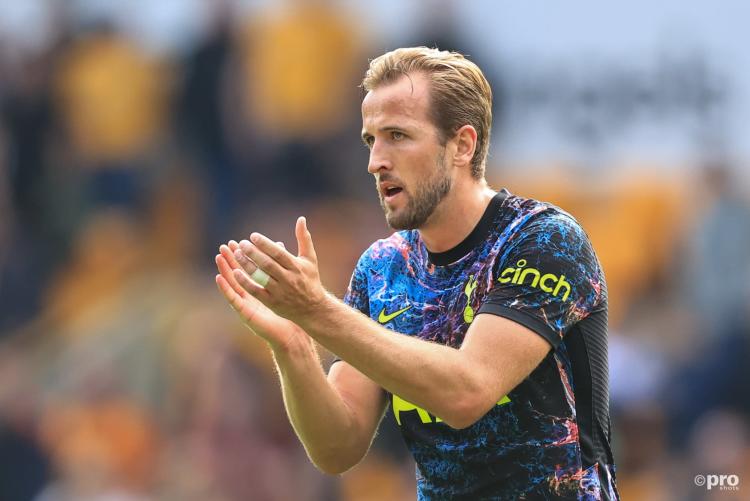 Spurs' new transfer chief Fabio Paratici knows the Italian market well and he wanted to sign Vlahovic, regardless of Kane's future.
However, Paratici has denied that he will be back in for Vlahovic in January.
"Dusan Vlahovic is appreciated by many clubs, it's normal - he's not in our plans, for now, Paratici said at Festival dello Sport.
Arsenal
Arsenal were also linked with Vlahovic this summer as they splashed the cash on the transfer market.
The Gunners didn't eventually sign any new strikers but it will be top of their list of objectives next summer.
Alexandre Lacazette is set to leave the club on a Bosman transfer while Pierre-Emerick Aubameyang is now 32 and his deal expires in 2023.
Vlahovic, at 21, fits Arsenal's new transfer policy of signing talented youngsters.
Liverpool
Liverpool have been tightening their belts in the transfer market during recent windows but the time has come for them to renew in attack.
Contract talks with Mo Salah could go either way but, in the number 9 role, Roberto Firmino appears to be declining.
Vlahovic has the physical and athletic qualities that Jurgen Klopp adores in his players, not to mention an aerial ability that would be devastating on the crosses from Liverpool's full-back stars.
Juventus
Juventus lost Cristiano Ronaldo in the closing days of the 2021 summer transfer window and they failed to replace him with a proven goalscorer.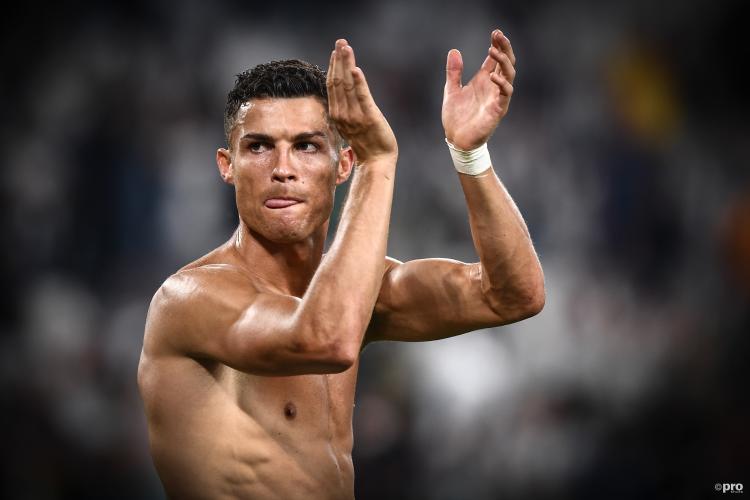 A lack of goals could be very costly for the Bianconeri this season and their priority next summer will be to sign a top number 9.
Juve are known to be big admirers of Vlahovic and it is expected that they will be in the race to sign him in 2022.
PSG
PSG look almost certain to lose Kylian Mbappe at the end of the season when his contract expires, as he has made it clear he wants to join Real Madrid on a free transfer.
The Parisians will thus splash the cash on at least one big-name forward to replace Mbappe and a number 9 will be one of them.
PSG transfer chief Leonardo loves shopping in Serie A and he will know all about the brilliance of Vlahovic. Expect him to at least consider the Serbia international.
Atletico Madrid
Just like Tottenham, Atletico Madrid had a €70m bid for Vlahovic rejected by Fiorentina this summer.
Although they signed Antoine Griezmann and Matheus Cunha after giving up on Vlahovic, they still need to find a successor to Luis Suarez, who turns 35 next year.
Manager Diego Simeone is a huge fan of Vlahovic, admiring his fighting qualities and aerial ability. Atletico could make a new move in 2022.
Borussia Dortmund
Borussia Dortmund will almost certainly sell Erling Haaland at the end of the season when his transfer release clause comes into play.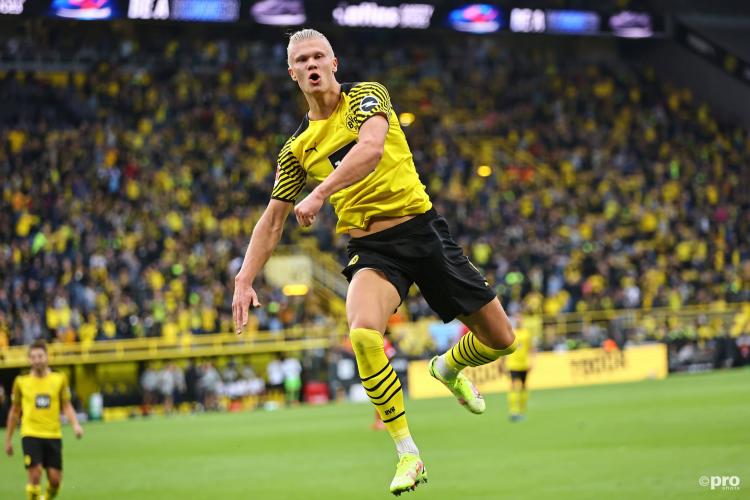 With virtually every top club in Europe after Haaland, the chances of him remaining are very slim.
Replacing Haaland will, of course, be extremely difficult but Vlahovic has been compared to the giant Norwegian in playing style and could be the right successor.