Ronaldo is committed to Juventus and doesn't want to leave, claims Pirlo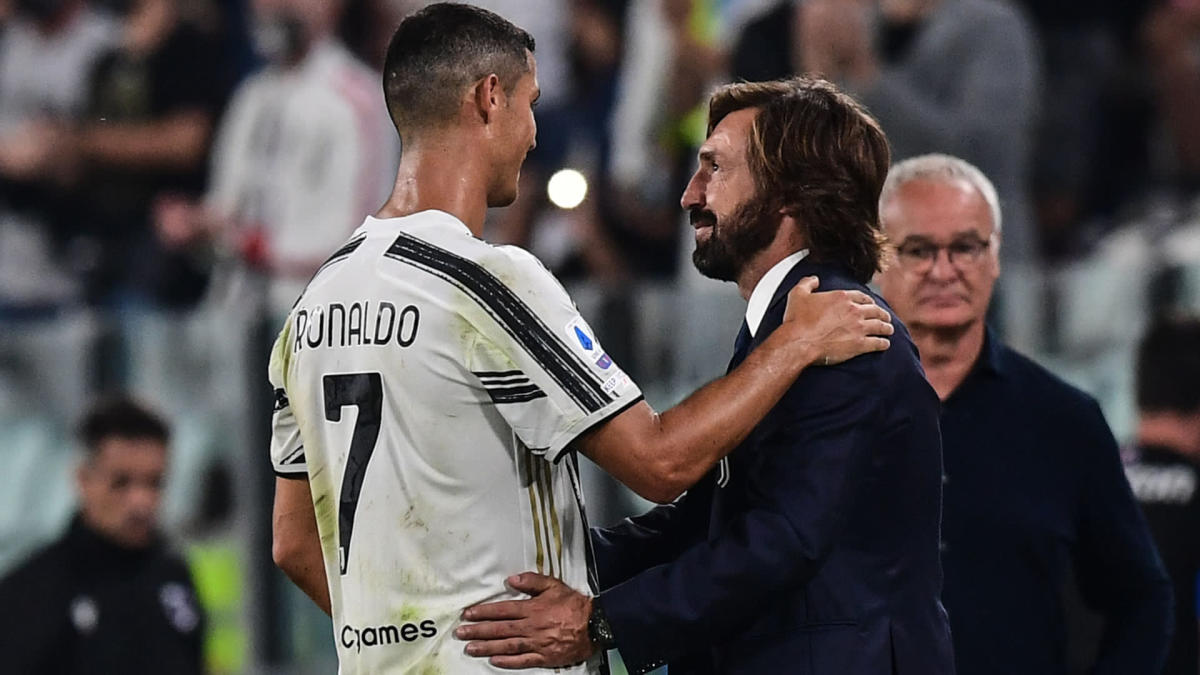 Juventus manager Andrea Pirlo has rejected any notion of Cristiano Ronaldo leaving the Italian giants in the summer.
The Portugal international will be entering the final year of his contract in Turin this summer, having joined the club in 2018 for a fee of £108 million.
As such, the player will be allowed to speak to other clubs in January and sign a pre-contract agreement to leave Juventus the following summer unless the club can sign Ronaldo up to an extension. 
READ MORE: Tottenham tipped to 'fall apart' if Kane leaves for Man Utd or Chelsea
If they can't, Juventus would be prudent to consider selling Ronaldo this summer for a sizable fee rather than allow him to leave a year later for free.
However, ahead of his club's final league game of the season, Pirlo believes there's no chance of the star goal scorer leaving Juventus anytime soon.
Speaking to Gazzetta dello Sport, Pirlo said: "I still see him as Juventus and concentrated, he proved it the other night: he played a game of great sacrifice and a run-up because he wanted to win the Cup, after all there will be time to talk."
Why would Ronaldo leave Juventus this summer?
With 36 goals in 44 games for the Old Lady, it would certainly seem as though Ronaldo is thoroughly enjoying his football in Italy this season.
However, despite recently turning 36, Ronaldo's ambition to win trophies hasn't calmed down at all and it seems as though his current club may struggle to match the player's demand to challenge at the very highest level.
Not only did Juventus get knocked out of the Champions League at the Last 16 stage to Porto this season, but also still run the risk of not even qualifying for next season's tournament if they finish fifth in Serie A this weekend.
As such, Ronaldo may make things very simple for Juventus in the summer by demanding that he leaves for a club like Manchester United or Real Madrid, who have both been linked with a move for the player in recent months and will be in next season's Champions League.