Cavani hints at Man Utd exit after claiming he want to 'leave something behind'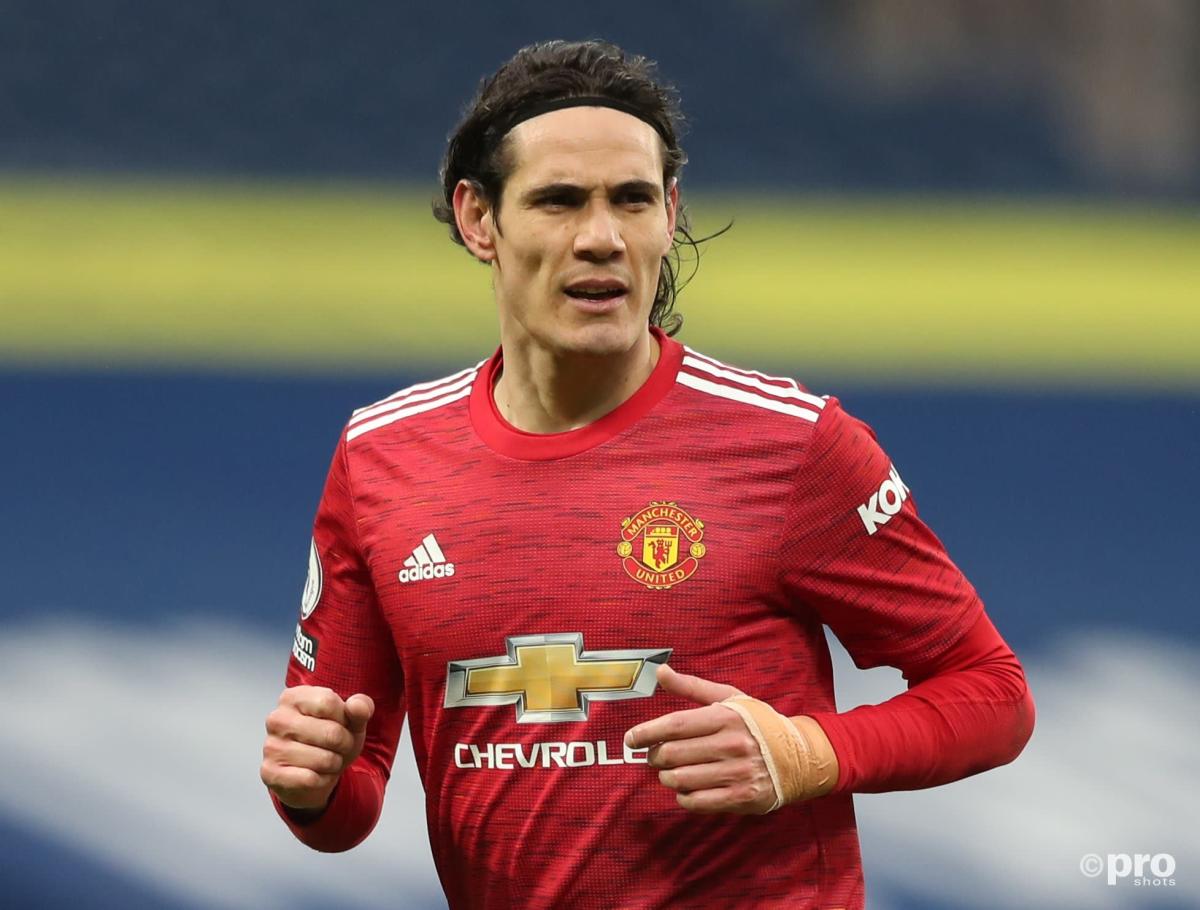 Edinson Cavani has hinted that he could be set to leave Manchester United this summer after cryptically suggesting he wants to "leave something positive behind" when he finally heads for the exit.
The 34-year-old Uruguayan has been a success at Old Trafford since signing a one-year contract after leaving PSG last summer. He has scored eight goals in 22 Premier League games this term.
Read more: Romelu Lukaku cools exit talk after Inter's Serie A triumph
But speculation is rife that he will not be signing an extension to that deal. He has been linked with a move to Boca Juniors, which would see him relocate to be closer to his family.
Speaking about his time at United and his role as experienced striker, he says he is more focused on impressing himself than guiding younger players.
But he did say he wants to leave a legacy.
"Honestly speaking, I don't really like to just give out advice," he told Inside United.
"I'm just here to do my absolute best and to support this team and to leave everything I have out on the field, whether that's in a game or a training session.
"Then, if a young player comes up and asks me something or they see me do things during a training session that they'd like to incorporate into their game, then that's great. I believe that there are lessons all around you, not just from players in your own position.
"You can always take the best bits from someone else and see if they work for you in your own game.
"If they want to take something I say or do on board and take it as an example to use in their future development, then I'd be very happy, because it's important to leave something positive behind."
Could Cavani leave Man Utd?
At this stage, it is hard to tell. He hasn't committed his future to the club, so rumours will continue to grow until he does.
There is little doubt that Ole Gunnar Solskjaer is happy with Cavani's performances, but if he is forced to look for a new striker, he could take a keen interest in Harry Kane's situation at Tottenham Hotspur, as well as Erling Haaland of Borussia Dortmund.
Cavani will be hoping to lift the Europa League trophy this season, which would be an ideal way to say goodbye if he does indeed depart.