Would Christian Eriksen be a good signing for Manchester United?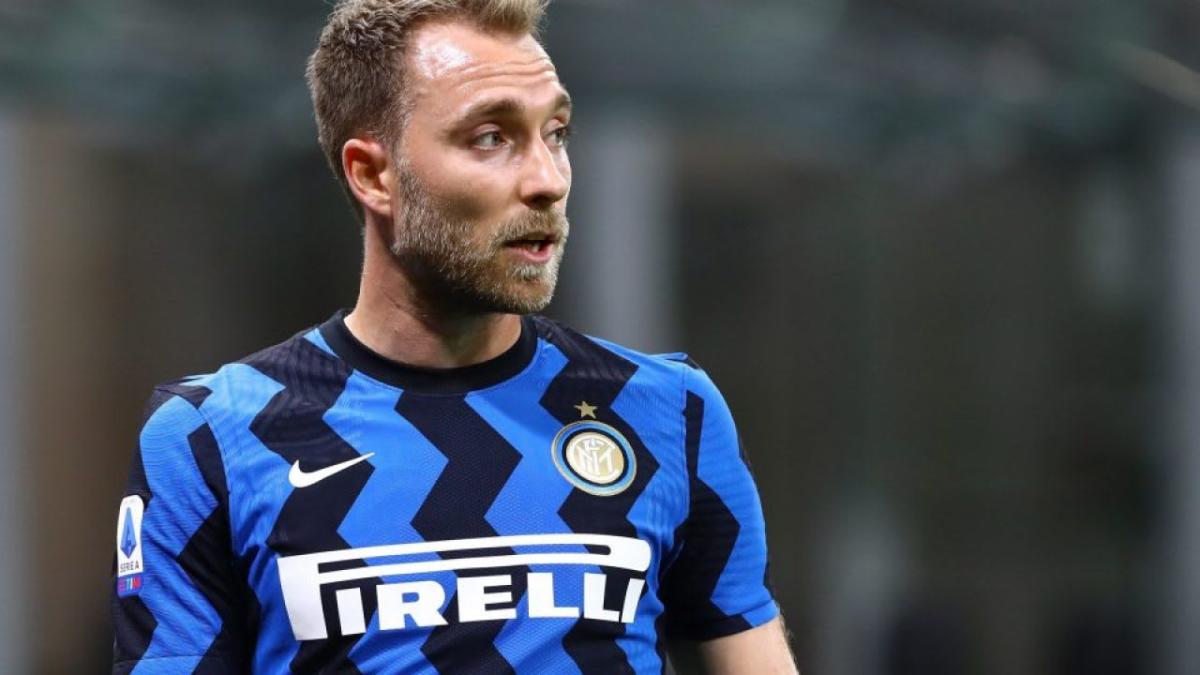 Christian Eriksen's exit from Inter looks to be gathering pace.
The 28-year old made the move to Italy in January of this year with high hopes of pushing on after a frustrating departure from Tottenham Hotspur. But it's been an unmitigated disaster so far, with Antonio Conte not keen on the player.
To date, Eriksen has started just four Serie A games this season and seems to be little more than an afterthought for Conte. CEO Beppe Marotta suggested this could now mean Eriksen will be sold in January.
Amid a flurry of transfer rumours, there were suggestions that a potential compromise could be found if Inter were to let Eriksen move to Manchester United, in exchange for a much-need defensive midfielder like Fred. But would that move work for either club?
READ MORE:
Christian Eriksen at Man United?
There's no doubt that Eriksen was a truly tremendous player at his peak for Tottenham in the Premier League, but the 28-year-old wouldn't exactly be joining a club that has a large Eriksen-shaped hole in their team.
In fact, it could be argued that Man Utd signed their own version of Eriksen in January of this year when they bought Bruno Fernandes for just under £50 million. Since then the Portuguese attacking midfielder has picked up a remarkable 19 goals and 13 assists in just 34 games for Solskjaer's side.
Whether Man Utd have sufficient cover for Fernandes is a valid point, since a serious injury would most likely lead to Juan Mata or Jesse Lingard having to step into his play-making shoes, but it's highly unlikely that Eriksen would agree to move back to England just to sit on the bench and wait for an opportunity to climb out from beneath Ferndandes' shadow.
Do Man United need Fred?
It's really hard to tell what Man Utd do and don't need because alongside the club's inconsistent form under Solskjaer stand a constantly changing and evolving list of players that the Norwegian coach deems important or vital to his job.
Although Fred failed to start or even feature at all in Man Utd's final eight Premier League games of last season, the Brazilian defender has worked his way into Solskjaer's plans this time around and built up a strong partnership with Scott McTominay at the base of the club's midfield.
The English club certainly aren't short of central midfielders, considering the aforementioned pairing, Paul Pogba, Donny van de Beek and Nemanja Matic are all fighting for two positions every week but it would seem odd for Solskjaer to then allow Fred to leave in January after finally nailing down a regular and consistent role in this team.
So would the deal work?
Considering the precarious nature of Man United's form and Solskjaer's job security, it would seem like madness to not only bring in a high-paid attacking midfielder that would demand to start in place of one of the club's most consistent performers, but to do so while trading a solid defensive player in the process.
At 28 years of age, Eriksen will still have plenty left to offer and would fit in at most huge clubs around Europe but, for once, it seems as though Man Utd are actually pretty well prepared and stocked in this department. If the Dane is looking for a move in January he'd be better off looking elsewhere.