Man Utd and Madrid on alert as change at Rennes puts Camavinga's future in the air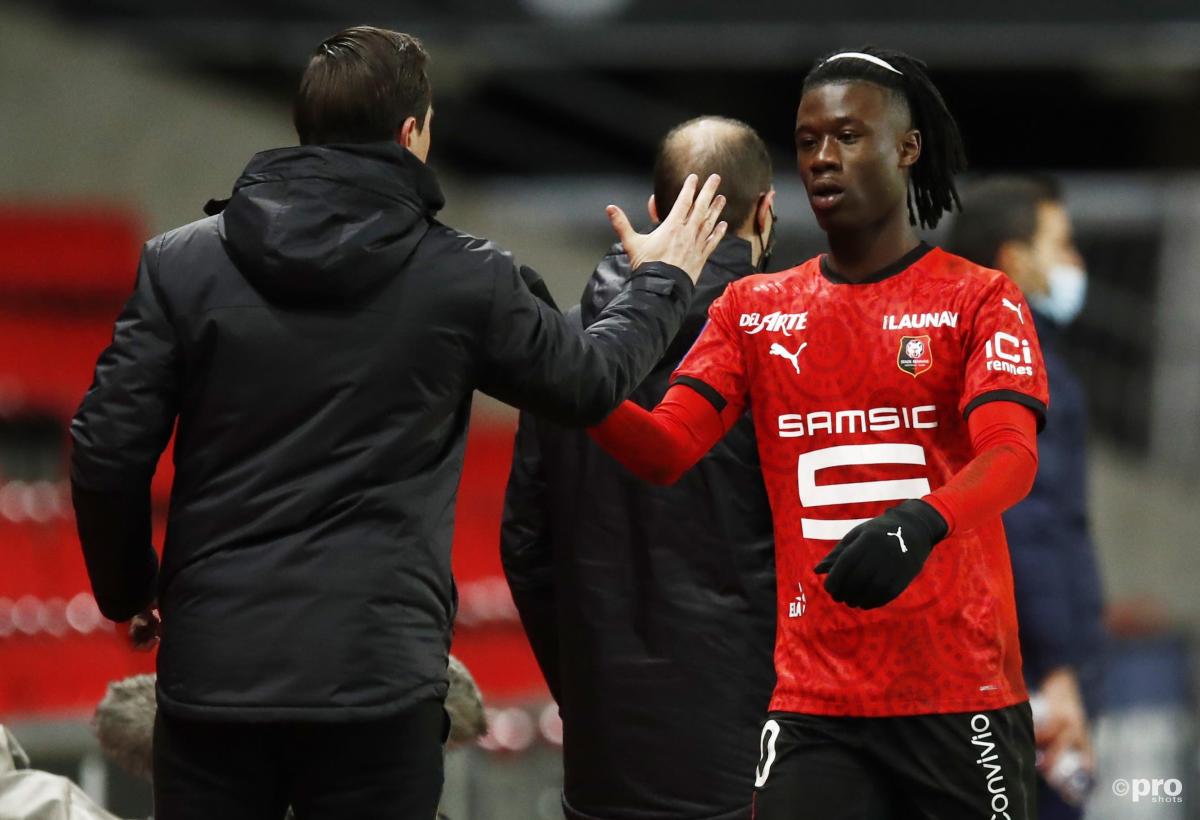 Eduardo Camavinga's future at Rennes appears to be in greater doubt after head coach Julien Stephan stepped down on Monday, likely putting clubs such as Real Madrid and Manchester United on alert.
Stephan's resignation came as something of a surprise, despite poor recent results, and throws fresh doubts over the future of Camavinga at the club.
The 18-year-old is one of the best-regarded young midfielders in the world game, having already played in the Champions League and at international level for France.
Stephan, though, was something of a mentor for him, as he confessed on social media.
"I want to thank you sincerely for everything because it is thanks to you that I discovered the adult world from the fifth division to Ligue 1 and the Champions League," Camavinga said on Instagram.
"I owe you a lot. You always put me in the right conditions and thank you for your precious advice.
"I have no doubt that your future will be filled with success because you deserve it."
Without Stephan at the club, Camavinga has more reason to depart. However, he has previously said that he is not necessarily interested in chasing a "dream" club at present.
Furthermore, the downturn in Rennes' on-field fortunes will deprive the twice-capped France international of the opportunity to play a second season in the Champions League. It may even be that Rennes are not involved in either the Europa League or the new Conference League.
Not only will that make the club less attractive to remain at, it may be that Rennes have to consider a sale in order to better balance their books.
If Real Madrid or Man Utd were to move for Camavinga, it is likely that they would have to pay Rennes in the region of €50 million (£43m) for his services. Manchester City and Liverpool are also linked with him.