Why are La Liga blocking Gavi's registration?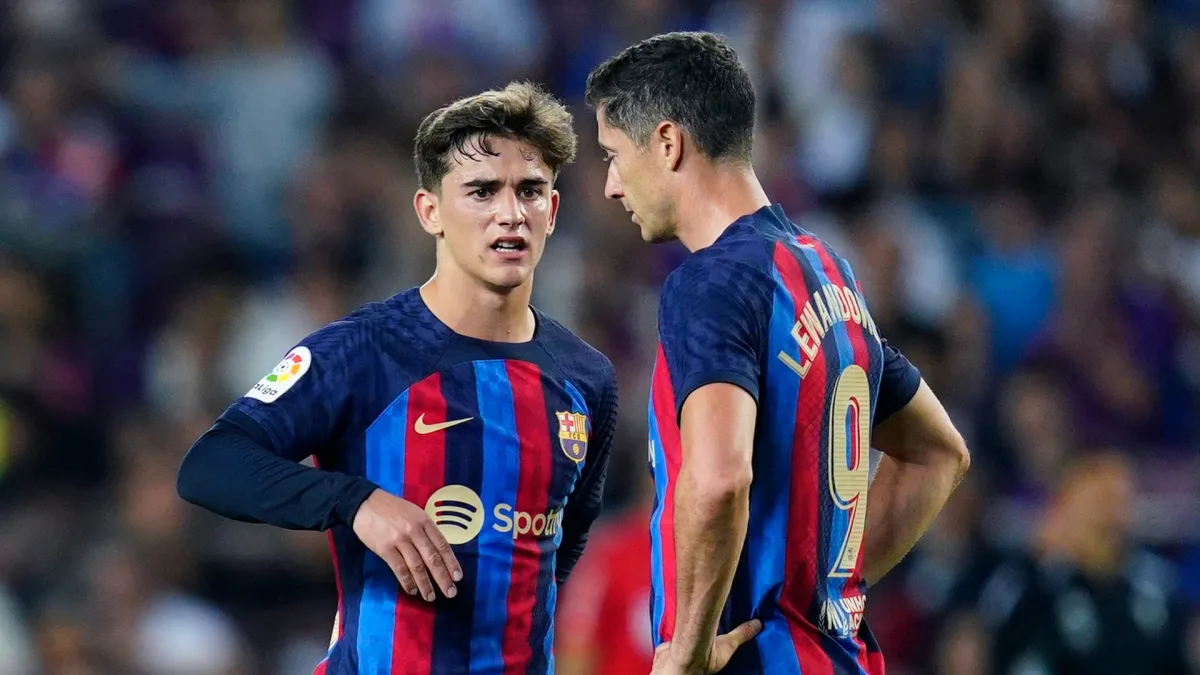 Gavi signed a new four-year contract with Barcelona in September - one with a €1 billion release clause - but the club haven't been able to register it. Why not?
Gavi won European Football's Golden Boy award in October, succeeding Barca teammate Pedri, and the pair have been in superlative form this season, helping the Blaugrana to the top of La Liga ahead of Clasico rivals Real Madrid.
But off-field problems continue to haunt Barcelona, and when they tried to register Gavi's new contract alongside his teammate Ronald Araujo on Wednesday, they were blocked by La Liga on financial ground. What exactly is going on?
READ: Barcelona can't register new Gavi contract
"This summer, unlike in the past, Barca will no longer be able to resort to the famous 'economic levers' to help reduce their wage bill," explain Mundo Deportivo. "With new regulations agreed to in November, extraordinary future income has to be counted for the duration it was earned, not simply in the season it was agreed."
Barcelona activating another lever like:pic.twitter.com/Td6EEpMdxF

— Football Transfers (@Transfersdotcom) August 11, 2022
Squad Cost Limits and Treasury Plans
That means that even if Barcelona do sell the loss-generating Barca TV this week, whatever lump sum may be achieved, won't count towards the so-called 'Squad Cost Limit' - which stipulates that salaries can't exceed the club's budget by more than €200m.
If Barca want to register Gavi's new contract, they will have to sell players, which can both generate a transfer fee and take a salary off their wage bill. Gerard Pique's retirement and Memphis Depay's recent €3m move to Atletico Madrid were steps in the right direction, but nothing like enough to get Barca's net spend in line with La Liga regulations.
READ: Barca fire sale! Who will be sold after failure to register Gavi's contract?
New La Liga laws also require its clubs to make a 'Treasury Plan' for the current campaign as well as the following two seasons, and Barca's economic levers - the sale of a percentage of future revenues in return for a transfer budget last summer - will no longer suffice.
With Barca desperate to keep Gavi and Pedri, as well as "untouchable" squad members in Robert Lewandowski and Ousmane Dembele, a fire sale can be expected amongst the rest of the squad.