Memphis Depay 'blackmailed' by Barcelona over Atletico Madrid transfer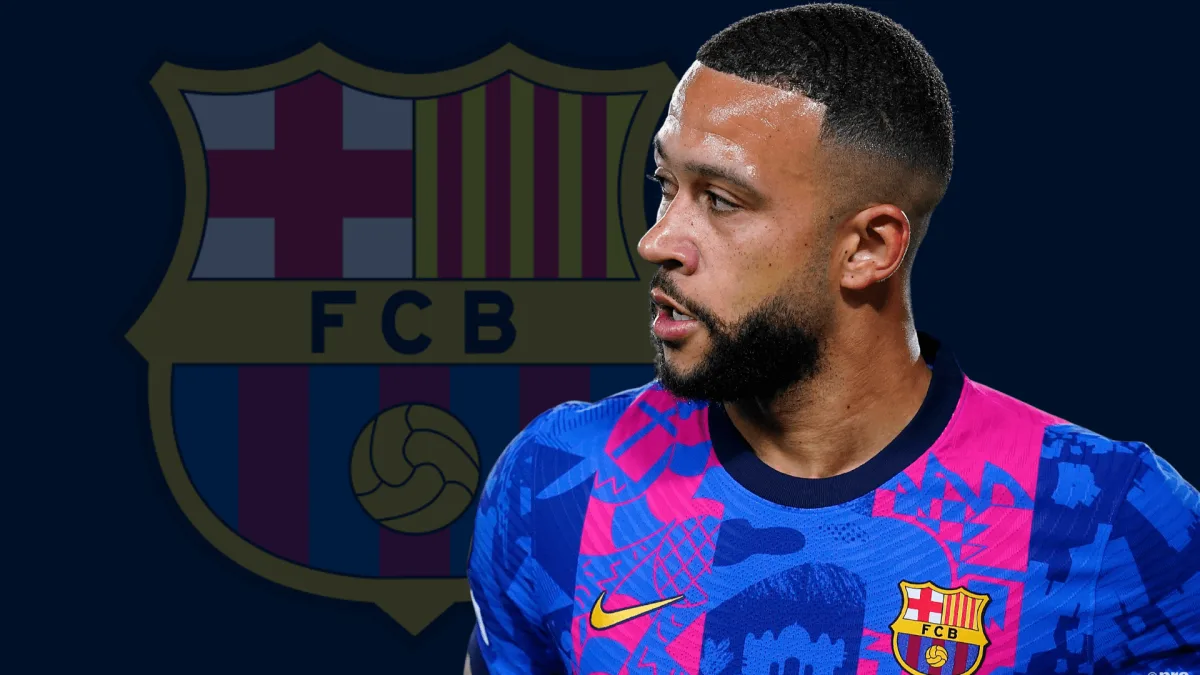 Memphis Depay will complete his transfer from Barcelona to Atletico Madrid on Thursday, with the Netherlands international in the Spanish capital to finalise the move.
Memphis has had to make a sacrifice in order to push the deal through, according to Marca. If he had not, the transfer would not have taken place.
Indeed, the Spanish sports newspaper states that Depay was "blackmailed" by Barcelona to drop a contractual agreement.
MORE: The seven Barcelona players set to leave on a free transfer
It was stipulated in the Depay deal that Barcelona were required to give him 15% of any transfer fee.
That was one of the clauses that the 28-year-old former Manchester United star had included in his contract with the Catalans in the summer of 2021.
The fact that the contract was only for two years, a fairly unusual duration in football, was also accepted by Barcelona with reluctance. However, the Dutchman was a free agent after his departure from Olympique Lyon and therefore had a strong negotiating position.
MORE: Who is Gianluca Prestianni? Barcelona's inbound Messi successor
Memphis Depay at the airport on his way to sign for Atletico Madrid ✈️pic.twitter.com/AlNQfgqfzz

— Football Transfers (@Transfersdotcom) January 19, 2023
Barca to save €450k on Depay
Barcelona and Atletico have agreed on a transfer fee of €3 million, excluding variable bonuses, according to Spanish media. This means that Depay was entitled to an amount of almost half a million euros: €450,000.
The Blaugrana, however, gave the former PSV attacker and ultimatum: he had to waive that amount, otherwise the club management would put an end to his transfer to Atletico. Depay really wanted to move to Madrid and therefore agreed.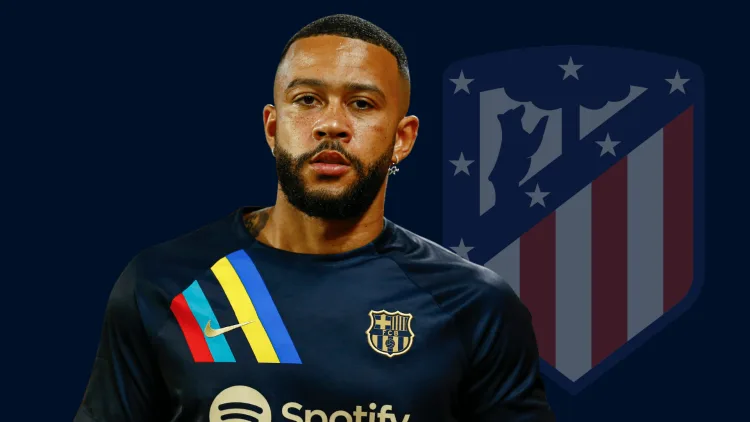 Depay will sign a contract with Atlético until mid-2025 on Thursday, after a medical examination.
Barcelona fans are looking at the deal with some scepticism.
On the one hand because it concerns a transfer to a title competitor and on the other hand because Luis Suarez followed the same path in the past after his forced departure from Camp Nou. It was partly thanks to the contribution of the Uruguayan that Atletico Madrid won La Liga in 2021.
Antoine Griezmann also went from Barcelona to Atletico, after having played for the Madrilenians for years before. However, the Frenchman was never able to live up to the high expectations on Catalan soil and has since returned to the Wanda Metropolitano, where he will again team up with Memphis.