Barcelona's transfer window was a disaster - but it had to be done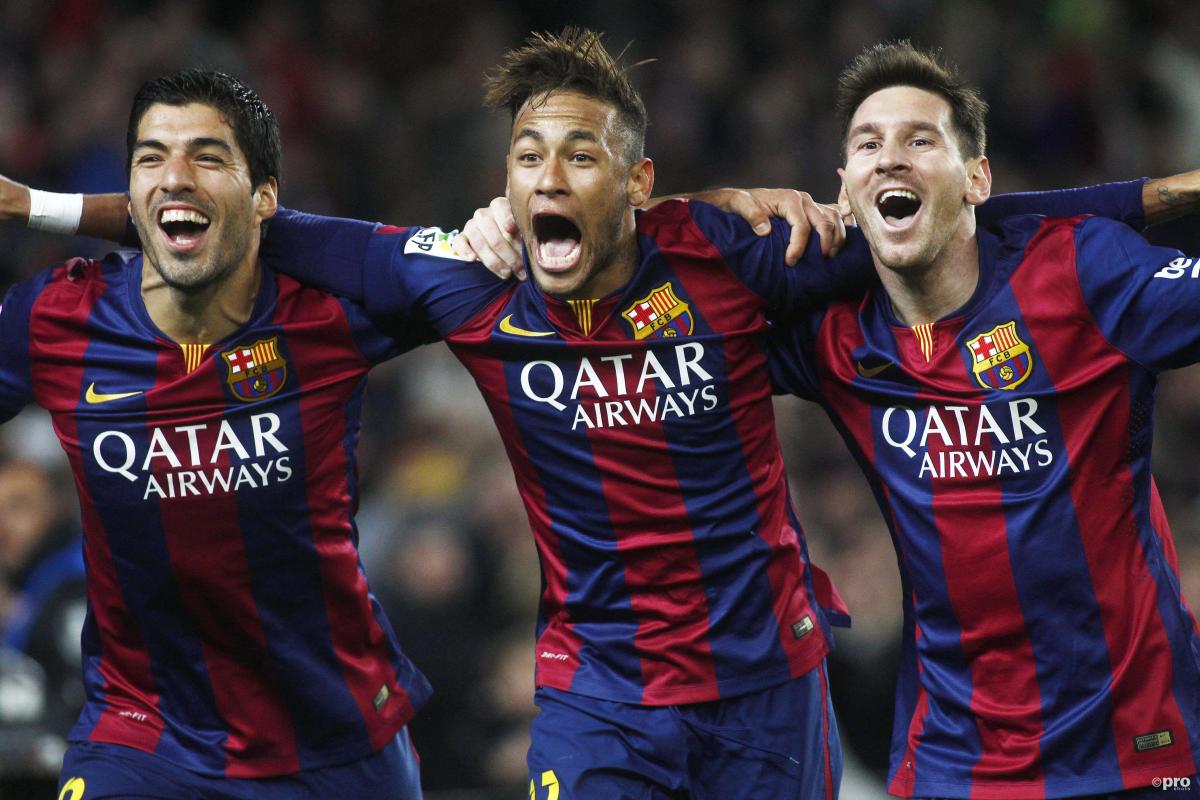 The summer of 2021 will be remembered as one where the institution of Barcelona was forced to face its financial sins.
Just six years ago this team collected the Champions League with a forward line of Lionel Messi, Neymar and Luis Suarez. And yet yesterday the same club were scrambling around to sign a 31-year-old Dutch forward, Luuk De Jong, the antithesis not only of that forward line but the philosophy that Johan Cruyff had instilled into the club over decades.
Barcelona fans derided that business, as in the same beat they were forced to offload Antoine Griezmann to Atletico Madrid in a cut-price deal to simply get the Frenchman off their wage bill. It's a depressing downward spiral.
But it's one that has been foretold for many months now. When Josep Maria Bartomeu casually mentioned that a €35m loan had to be secured to sign Antoine Griezmann in 2019, and that the €120m deal pushed the club over the €1bn debt mark, it was a warning that no-one, let alone Bartomeu himself, heeded.
When the pandemic hit and the Super League never got off the ground, further lines in the sand were drawn. When the best player of all time took a 50% pay cut and they still couldn't afford to keep him… maybe he was on too much money to begin with.
🚨 𝙇𝘼𝙏𝙀𝙎𝙏 𝙉𝙀𝙒𝙎 !!
Agreement between Barça and Atlético Madrid for the loan of @AntoGriezmann

— FC Barcelona (@FCBarcelona) August 31, 2021
And so it came to this. A window where:
1) Lionel Messi walks away from Barcelona
2) A player with a €100m release clause, Ilaix Moriba, was allowed to leave for just €16m
3) Antoine Griezmann, brought in just two years ago for €120m, exits to Atletico Madrid on loan to ease the wage bill
4) Four signings could only be registered because three first-team players, Gerard Pique, Sergio Busquets and Jordi Alba, agreed to substantial pay cuts and salary deferrals
5) A number of other fringe players, such as Junior Firpo, Emerson Royal and Carles Alena, were hastily sold in deals to raise whatever revenue was possible.
Some Barcelona fans still consider this a 'bad' transfer window. That deals could have been done, that superstars could have been signed. Some don't live in the real world.
Joan Laporta continues to allege that he had no idea as to the scale of the problem, but he's here now and he has to deal with it and he is, at least, trying to do so.
Bartomeu's borderline criminal administration plunged them into this situation and it's rare that it has to be addressed with such immediacy, but it does, and this window is a start on the road back to having some kind of financial responsibility again.
READ MORE: The most valuable players in the world
It is by no means the end. There's still multiple high earners who would be displaced if the market wanted them - Samuel Umtiti, Miralem Pjanic, Clement Lenglet and, of course, all €160m of Philippe Coutinho - but it says much about the deals they are on and how the market knew they had no chance of persuading them to leave.
It was always inconceivable that without the club, or the stadium, being sold or a significant part of the organisation being handed to an outside investor that this day wouldn't come.
Barcelona fans now need to recalibrate. They wake up this morning to a different world, one in which they are no longer a big fish that can harass and bully with money to get what they want. It's one where money needs to be carefully watched and prudency is the order of the day.
Scouting will need to take precedence, and La Masia will need to come to the fore, once again, not necessarily a bad thing. Today it feels like Barcelona stemmed the bleeding. There's still a long way back.
But this was a needed move to ensure that there can be a tomorrow.