Laporta: Messi wanted to stay, Barca will lose €400m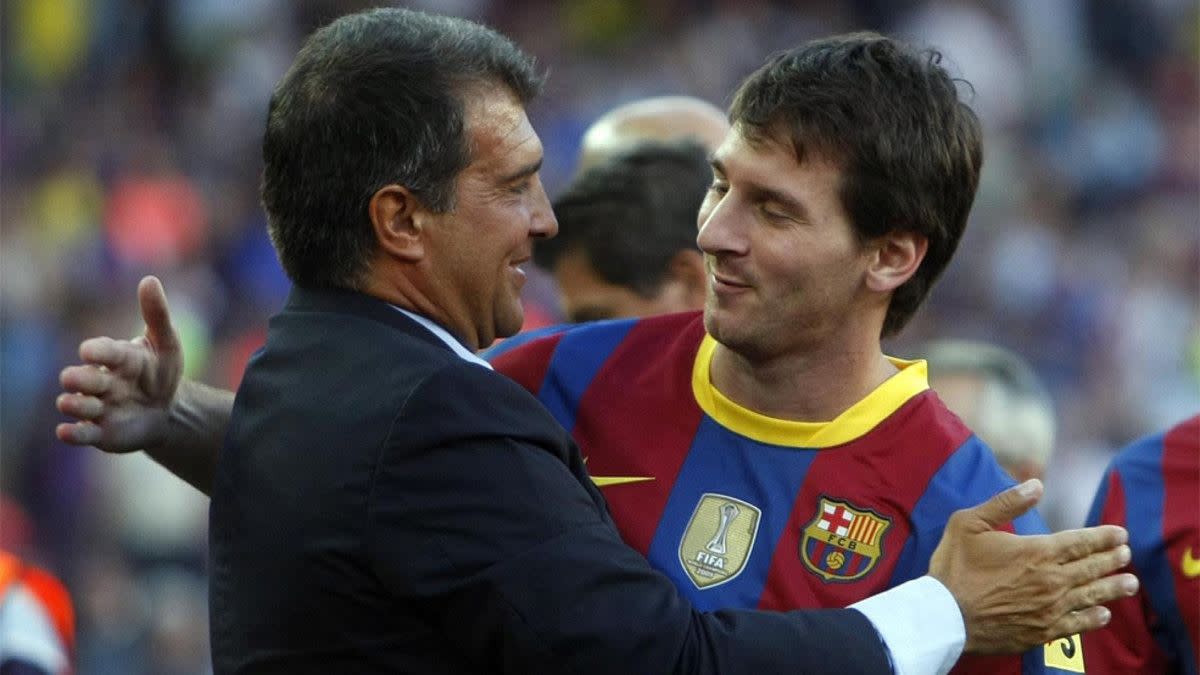 Joan Laporta has explained the reasons behind Lionel Messi's exit from Barcelona, saying that the Argentine superstar wanted to stay at the club.
Barcelona stunned the world of football on Thursday evening when they announced that the club will not be able to offer Lionel Messi a new contract due to "economic and structural obstacles".
"Leo wanted to stay. We wanted him to stay. The fact he wanted to stay was the first step that was made. That was a key factor - he wanted to stay," Blaugrana president Laporta revealed at a press conference on Friday morning.
"He had an agreement to stay at Barça and we wanted Leo to stay.
"We had an agreement with Messi to sign a five-year contract by paying him two years of salary.
"Messi tried to make it easy for us in negotiations. The first offer was two years of salary to be paid in five years.
❝𝗟𝗲𝗼 𝘄𝗮𝗻𝘁𝗲𝗱 𝘁𝗼 𝘀𝘁𝗮𝘆.❞

— @JoanLaportaFCB pic.twitter.com/g7eVNJLin1

— FC Barcelona (@FCBarcelona) August 6, 2021
"When we thought that was allowed in the regulations of fair play, the criteria of cash came into play and it's not allowed here but it is in other countries.
"Leo agreed the contract, it was accepted. We were convinced it was a good agreement for Financial Fair Play (FFP) but it wasn't allowed by La Liga.
"I want to thank Leo's camp and all the people involved in the negotiations. Unfortunately, because of La Liga rules we can't proceed.
"Barcelona's financial numbers and losses are worse than expected. The salary mass is 110 per cent of the income of the club, we don't have any margin in terms of salary.
"FFP is also blocking us. I can't make a decision that could destroy the club, Barça are the most important thing.
"We were expecting losses of €200 million but we will actually lose €400m this year.
"I'm sad but we did everything to keep Leo and he was prepared to stay at Barcelona, it was agreed.
"A new era starts now without Lionel Messi, we'll be thankful to Leo."
Could Messi contract talks resume?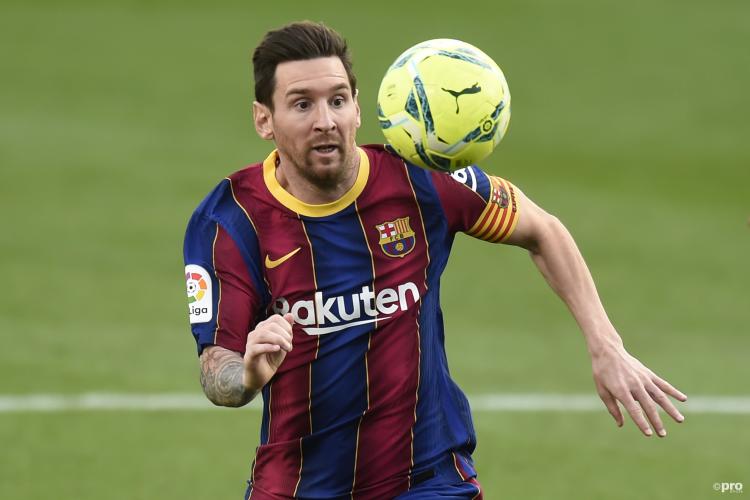 Pressed on whether there was any chance of contract talks with Messi being resurrected, Laporta seemed doubtful.
"I don't want to give false hope," the president stated.
"We had a deadline because La Liga is starting soon. Now Messi can look at other options.
"The negotiations with Messi have ended.
"I told him two days ago. I reached a conclusion that we had to say enough, we couldn't do it. And yesterday we had our last conversations with Leo's father. The negotiations have been very intense over last two months.
"Leo's legacy is excellent. Leo has made history. He is the player with the most success in the history of the club.
"He's been there during an era which has been splendid, the best era in Barca's history up until today.
"We want to thank him for all he has done. But the club goes over players and presidents."
La Liga's salary rules
The Argentina international had been due to sign a new contract with the Catalan club this week, but Messi's entourage were told on Thursday that a deal was not possible.
Barcelona are well over La Liga's salary cap and have been unable to reduce their wage bill to a level that will allow them to register all their new summer signings, as well as Messi's new contract.
Laporta was asked if these rules would also mean that Sergio Aguero, Memphis Depay and Eric Garcia can't play for Barcelona this season.
"According to our calculations, we can register Depay, Garcia and Kun Agüero," he replied.
"I hope there will be no problems, also because these players made an effort to join Barça"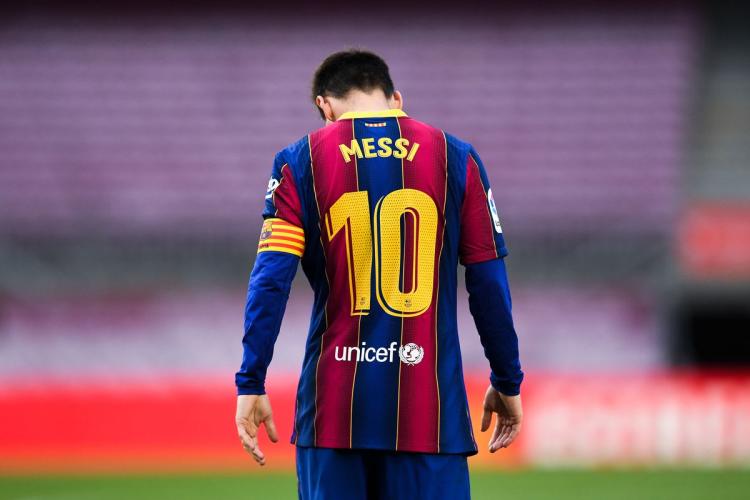 In a club statement on Thursday, Barcelona indicated that league financial restrictions and economic obstacles were to blame for the club not being able to keep Messi at the club.
"Despite an agreement having been reached between Barcelona and Leo Messi and with the clear intention of both parties to sign a new contract today, it cannot be formalised due to economic and structural obstacles (Spanish LaLiga regulations)," the statement read.
"In view of this situation, Lionel Messi will not continue to be linked to Barcelona. Both parties deeply regret that in the end it will not be possible to fulfil the wishes of both the player and the Club.
"Barca would like to thank the player for his contribution to the institution and wishes him all the best in his personal and professional life."
Barcelona in debt
Barcelona's financial problems have been well documented, with the club said to be €1.2 billion in debt.
Messi tried to force a move away from the Catalan giants last summer, but was held up by a clause in his contract. As such, he was forced to stay put for the 2020/21 season.
Over the course of the last campaign some progress was made under new manager Ronald Koeman and there was a belief that Messi would stay on.
However, Barcelona have been unable to register any of their summer signings, nor Messi's previously agreed contract, due to La Liga's strict rules.
Where will Messi go next?
PSG are the red-hot favourites to sign Messi, where the Argentine would team up with former Barcelona teammate Neymar.
"I don't know, but it has always been said they have options," was Laporta's reply on Friday when asked if Messi will move there.
The Parisians are one of only two clubs in Europe who realistically could afford Messi's astronomical salary, the other being Manchester City.
A move to one of these two clubs seems the most likely unless Messi decides to return to Argentina or journey to the United States.