Ilaix Moriba and Barcelona: From €100m release clause to a cut-price exit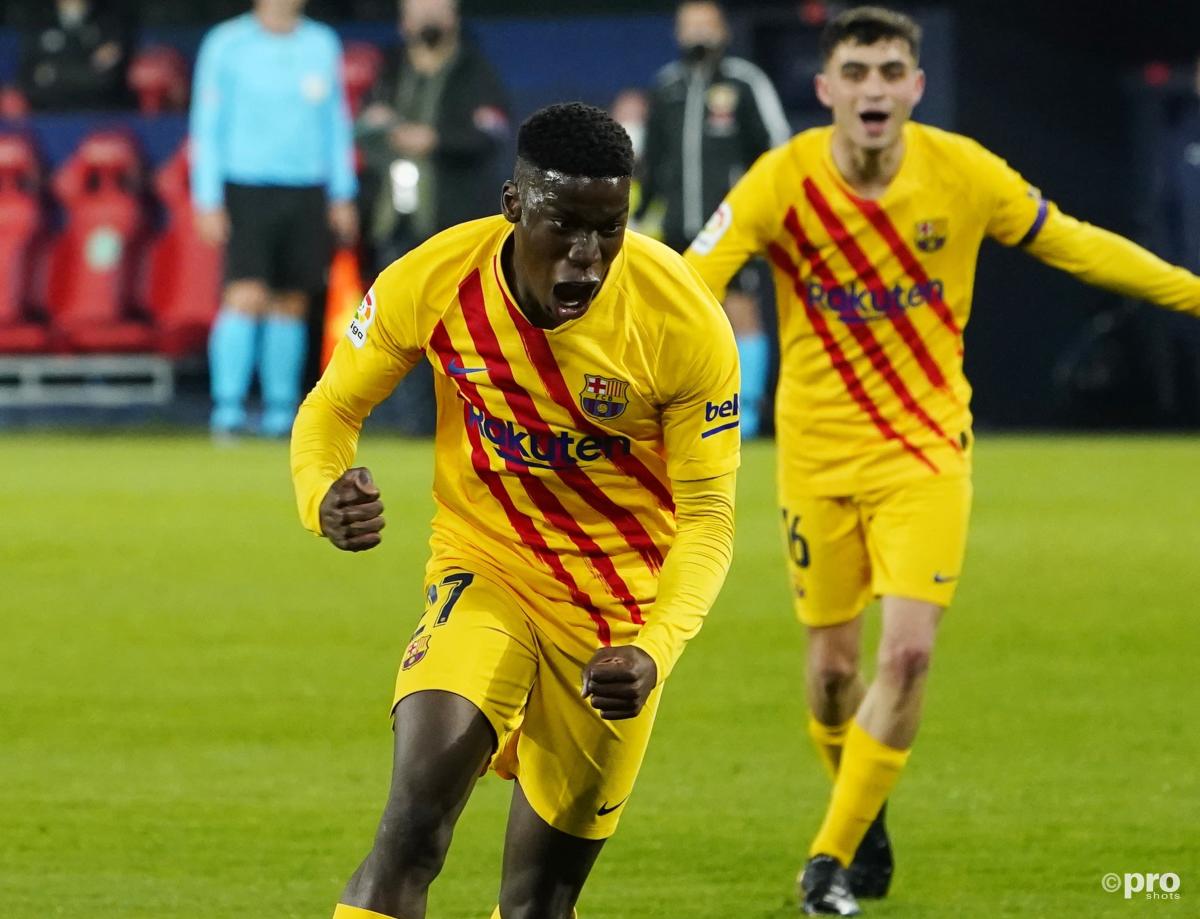 The emergence of midfielder Ilaix Moriba was a bright light in an otherwise fairly dismal period for Barcelona.
The 18-year-old broke into the the team towards the end of the season and made an immediate impact, prompting some to speculate as to whether he represented the future of Barca's midfield.
Fast forward to the end of the window and after contract disputes and both parties setting themselves against one another, the player has chosen to depart for RB Leipzig, for a fee of €16m.
So what kind of player are Leipzig getting?
What position does Ilaix Moriba play in?
Moriba played as a central midfielder for Barcelona and did so throughout his 11year tenure with the club.
A graduate of the famed La Masia academy, Moriba has a natural talent for passing and keeping possession, though his athleticism is equally as impressive as you will regularly see him joining attacks with bursting runs forward from deep.
He is blessed with creative flair, an outstanding first touch, as well as the strength and fitness to make his presence known in those midfield battles.
It was difficult for Moriba to regularly break into the starting XI at the Camp Nou due to the presence of Frenkie de Jong, Sergio Busquets, Pedri, and Miralem Pjanic, but he achieved it towards the end of his time there and that is a testament to his abilities.
The fact that Pedri is now considered a first-team player despite his young age shows that there could have been a clear path, had both parties not reached a contract situation that simply could not be moved forward.
Barcelona head coach Ronald Koeman had praised Moriba, saying: "Every time he comes into the team he gives them something extra, because of his personality, his energy, most of all he's good with the ball, and physically he's a strong boy.
"He's gaining ground and showing he can be more with the first team."
Of course, that wouldn't come to pass.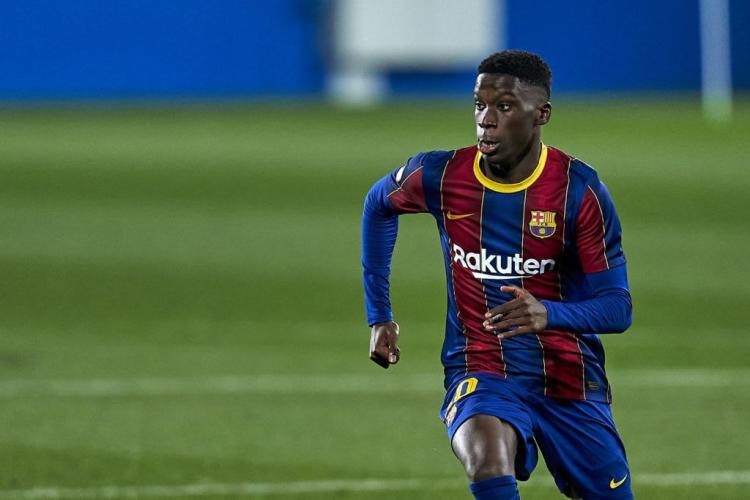 What happened with Moriba's contract?
Unfortunately for Barcelona, Moriba played hardball over a new deal. He was already the highest paid youth player in the club's history, but he wanted another pay rise as well as more exposure to first team football before he committed to a new deal.
Messi wanted Barcelona to keep him, too, but his departure may have meant a potential bargaining chip was removed from the table and things got messy. The club began to question the player's application and attitude and, by the end, an exit was the best decision for all parties.
His contract expired in June of 2022 after signing a three-year deal back in 2019. It was within the negotiations for this deal that his €100m release clause was established.
But as part of his cut-price €16m move to RB Leipzig he has signed a five-year contract tying him to the German club until 2026. No details of his salary have yet been released.