I wish Barcelona hadn't called me - Setien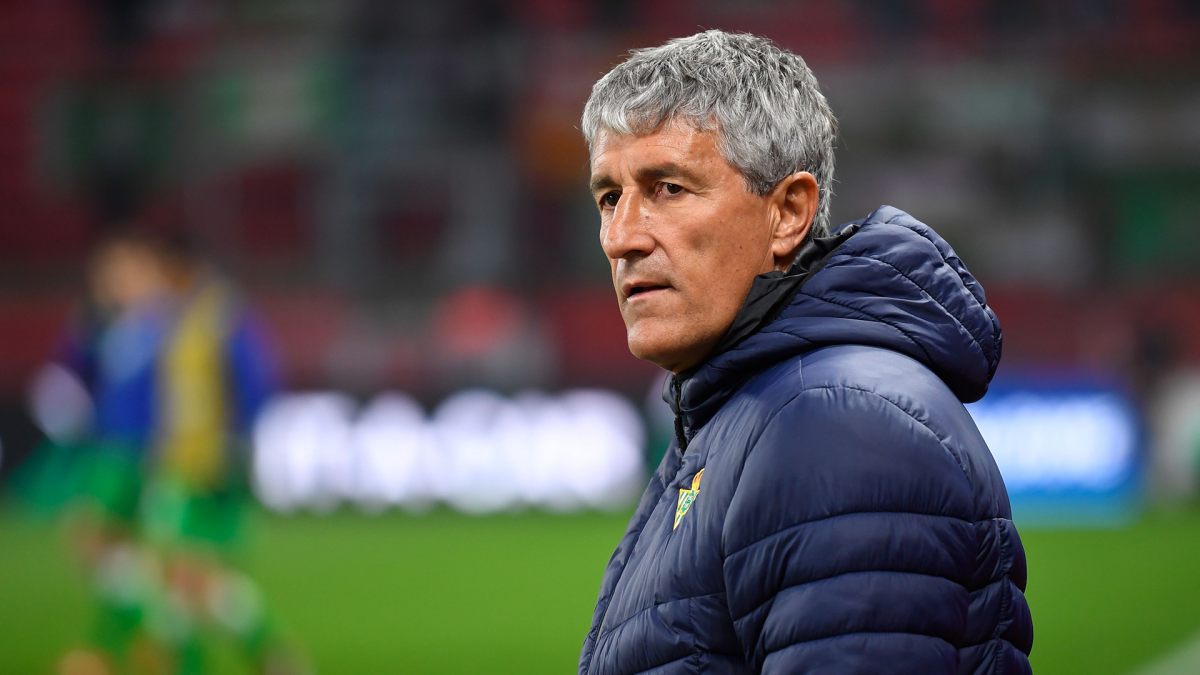 Former Barcelona head coach Quique Setien has expressed regret over his tenure as boss at Camp Nou, saying he wishes the club never contacted him over the role.
Following Ernesto Valverde's dismissal as Barca boss, Setien was the surprise choice to come in as his replacement, having impressed while in charge of Real Betis as he took the Andalusian side to a sixth place finish and qualification to the Europa League.
Setien was appointed in January of 2020, but by the August of that year he had lost his job.
Barcelona surrendered La Liga to Real Madrid and then, in the Champions League, they suffered a humiliating 8-2 defeat by Bayern Munich to be eliminated at the quarter-final stage.
Overall, it was a disappointing period for the club, and for Setien.
"I have been wishing they [Barcelona] did not call me," the Spaniard told Jot Down.
"I have had a moment of deep reflection regarding the last experiences I have lived, which have made me see life in a different way. The football that I have been living in In recent years it is not the football that I liked.
"What I have always liked has been playing football, being in contact with the ball. In fact, I never thought I would be a coach when I played, but it has become in my way of staying close to the ball and the footballers, transmitting my knowledge to them and making them understand the game that was so difficult for me to understand."
Setien believes that, fundamentally, he was nowhere near the first choice to come in as head coach during the middle of the season.
"I am perfectly aware when I go to Barcelona that I am going because they have no one else, but what you cannot do is give up going to Barcelona and train the best players in the world, including the best," he admitted.
🎙 [@JotDownSpain] Quique Setién: "What I found in Barcelona I did not see in 40 years of football, the dressing room was not happy...I have lost all interest in training." (Via @tjuanmarti) pic.twitter.com/lUMqmWbJd2

— BarçaTimes (@BarcaTimes) August 12, 2021
"Let's see, if I had done well in Lugo, in Las Palmas, in Betis, why am I not going to change the dynamics there too? I have always gone to teams that were in a bad streak, that is normal. Nobody calls you when a team is doing well. If they change (head coach), it is because things are going badly for them."
Setien's departure from Barcelona
Setien's departure from the club was acrimonious to say the least, as he allegedly heard about it on television before receiving an apology from then-director Eric Abidal.
Now, he awaits compensation from the club after filing a complaint about the manner of his dismissal.
"They never told me that I was not continuing," he revealed.
"I heard the president on television make a statement and the sports director, Abidal, stayed for lunch with me the next day and wanted to convince me to forgive them the money.
"We got along very well and we had had a lot of contact, he was a hell of a guy, and I told him: 'Look, you better not get involved in this, I'm not going to go in either, the lawyers are going to be'.
"So, nobody, he never called, no one officially told me that I was fired.
"After 40 days I received a dismissal letter because the deadlines were met and there I already filed a complaint that is in court waiting for the trial to begin."