The Barcelona squad is better with Depay, insists De Jong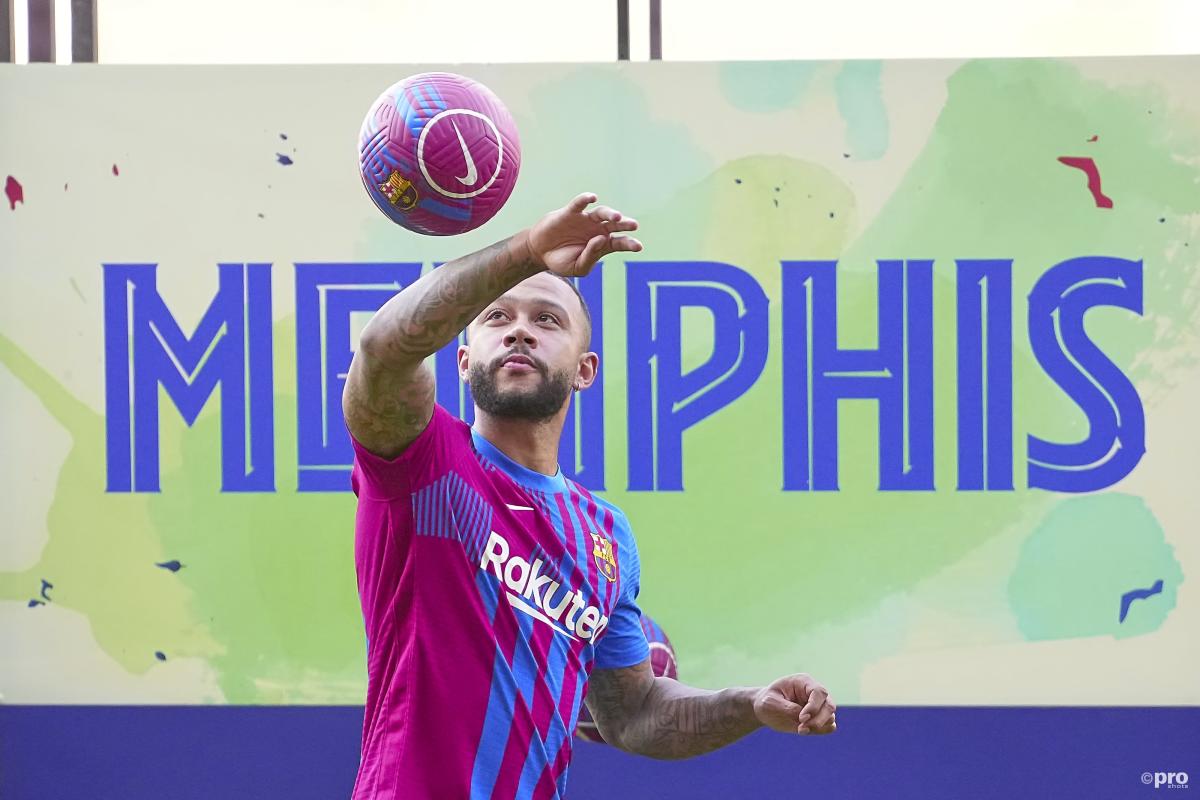 Barcelona star Frenkie de Jong believes new acquisition Memphis Depay has improved the squad heading into the new campaign.
Depay has rejuvenated his career in France and emerged as one of the best players in Ligue 1, having previously been labelled as a 'flop' during his time at Manchester United.
He is coming off his most impressive season so far for Lyon as he scored 22 goals and recorded 15 assists in all competitions.
Throughout the year he had been strongly linked with a move to Barcelona and during the European Championship the free transfer was confirmed, with Depay linking up with compatriot Ronald Koeman at Camp Nou.
FOOTBALLTRANSFERS' MOST VALUABLE PLAYERS IN THE WORLD
The Barcelona move shows how far Depay has come since being sold by Man Utd after being labelled as a flop.
Another compatriot has been full of praise for the former Lyon man in De Jong.
"For me, Memphis is a player with a lot of quality," the he told Sport.
"He can give us a lot because of what he has, dribbling, goals, he can give assists, he works hard for the team.
"I think he improves the squad."
Depay scored a fine individual goal in Barca's 3-0 pre-season friendly win at Stuttgart on Saturday, as he impressively hit the ground running with the Catalan side.
He has featured in two pre-season games for Barcelona so far, coming off the bench to score a penalty in his debut against Girona previously.
Crucially, however, he has not yet been registered to play in La Liga as the club must cut their wage bill before any new signing can be registered. That includes Lionel Messi.
Praise from Koeman
Depay displayed an impressive cohesion with Antoine Griezmann against Stuttgart - a player who at one point he was tipped to replace at Camp Nou.
Though Barcelona would still like to move Griezmann on in order to get him off the wage bill, should he stay, then Koeman could have a burgeoning partnership on his hands.
"Surely people know what Memphis is about now because he has been at Manchester United and then the last few years at Lyon," said Koeman
"Above all, he has shown himself to be a goalscorer.
"[Against Stuttgart] he showed he can score as he scored the first with an individual piece of play.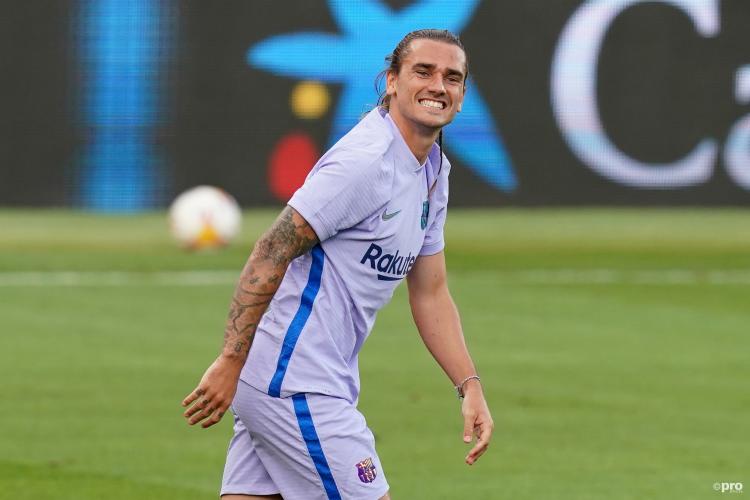 "He showed his quality with his play, his goal, and showed the strength and speed he brings to the team.
"His partnership with Antoine Griezmann was very good.
"His connection with Antoine gives us a lot. We have players who can play in different positions in attack.
"We'll also have Sergio Aguero. I hope Leo returns too.
"So, we have quality up front and we are going to have competition."