Three reasons why Barcelona want to sell Griezmann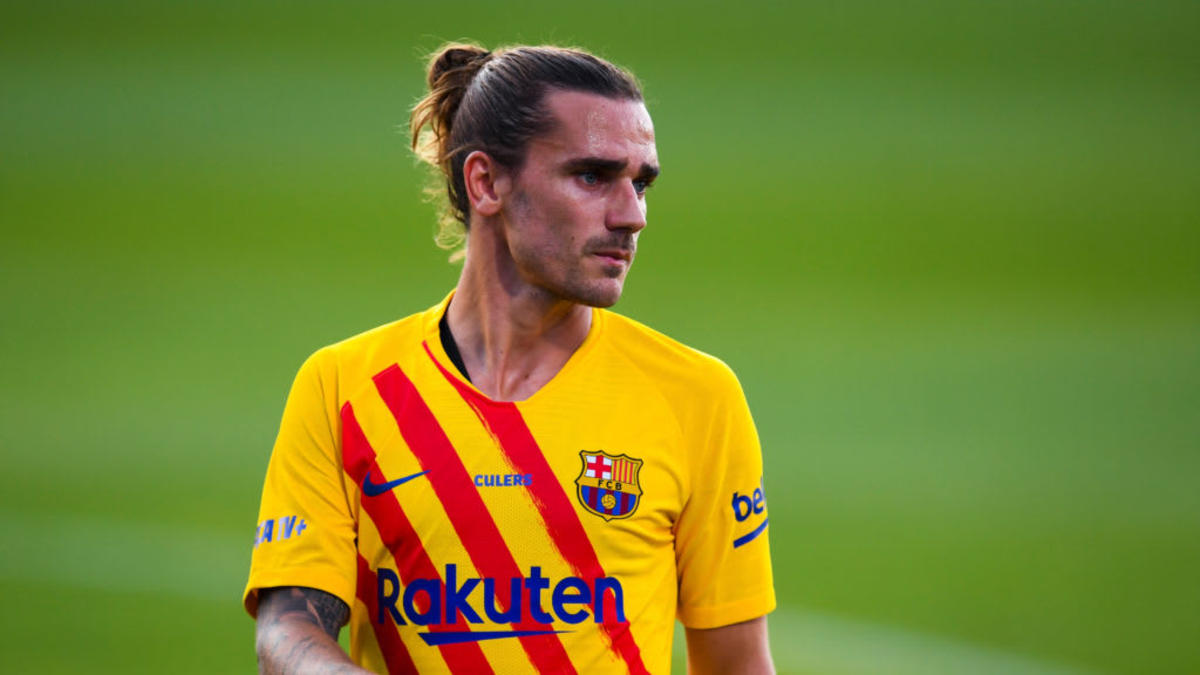 Barcelona forward Antoine Griezmann might be set for an acrimonious departure from Camp Nou this summer.
The Frenchman remains one of the most expensive players of all time after Barcelona triggered his €105 million release clause to sign him from Atletico Madrid in July of 2019.
He has, so far, failed to live up to the expectations set by his high price tag, however.
In Griezmann's first season with Barca he scored nine La Liga goals and recorded four assists in 31 starts, and although he improved in his second campaign, scoring 13 in 32, the numbers are still some way off what you would expect from the World Cup winner.
Every single one of his seasons with Atletico Madrid outperformed the two with Barcelona in terms of league goals.
Barcelona are now open to selling him, so let's look at the main reasons why.
Incompatibility with Messi
At the moment, Griezmann undoubtedly plays his best football for the French national team, and that is largely due to him being given a free role by Didier Deschamps.
Whether it is wide, through the middle, or even in deeper areas, he is encouraged to impact the game in any way he can.
There is another player who does that much better at Barcelona, though - Lionel Messi.
The Argentine struck up a magnificent partnership with Luis Suarez and Neymar in the famed side of the mid 2010s, but as he has gotten older he has added creativity from deeper areas to his arsenal.
Too many times Griezmann is simply unsure what to do with himself during a game as Messi takes up the space that he would occupy either for Atletico or France.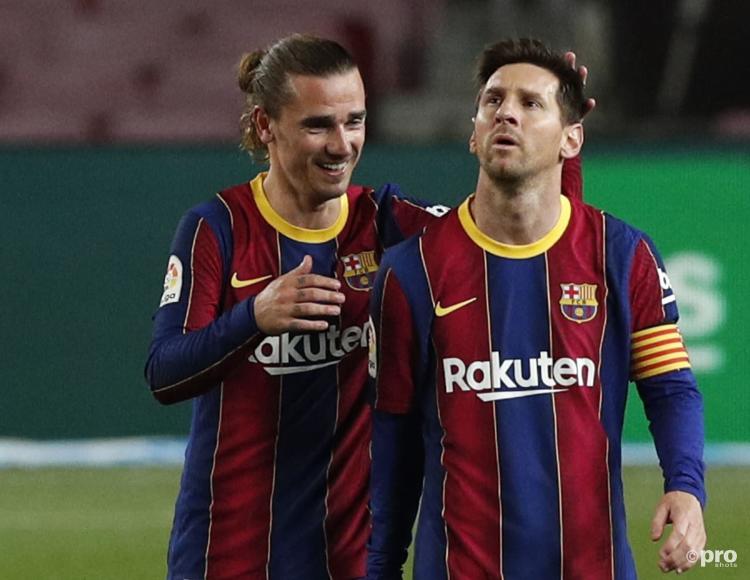 While the likes of Suarez would make runs to make space for Messi, Griezmann sort of gets in the way.
Griezmann played his best football with Atletico as part of a two up front and as a number 10 with France.
Unfortunately for him, Ronald Koeman moved into a 3-4-3 formation during the 2020/21 season which didn't suit him at all.
With Sergio Aguero and Memphis Depay needing to fit it now, too, his minutes could be even more limited.
Racism issue
Barcelona aren't viewed with the same respect as they were even 10 years ago at the moment, as the shocking mismanagement of the club has left them in a catastrophic state financially.
Any good PR is welcomed, while further bad PR will be met with major groans from the club hierarchy.
In July of 2021, a video emerged of Griezmann and Ousmane Dembele in a hotel room in Japan in which the latter made disparaging remarks about technicians trying to fix their television.
Dembele allegedly said to Griezmann:
"All these ugly faces, just so you can play PES, aren't you ashamed?" before adding "what kind of backwards language is that?"
Griezmann has subsequently apologised for the video, saying:
"I completely refute the accusations against me and I am sorry if I have offended my Japanese friends. I have always engaged against all forms of discrimination. For a couple of days now some people want to pass me for a man that I am not."
The incident has hurt his pocket as well as his reputation, though, as he has now been dropped by Konami as brand ambassador for Yu-Gi-Oh trading cards as well as Pro Evolution Soccer.
Get Griezmann off the wage bill
The Blaugrana have been busy strengthening their squad this summer with the acquisitions of Aguero, Depay, Eric Garcia and Emerson Royal.
They are still looking for midfield reinforcements, though are unable to pay significant transfer fees.
The club is in a terrible state financially due to gross mismanagement and extravagant spending on transfers and wages, while they have been impacted greatly by the pandemic.
They are currently over €1.2 billion in debt.
Je me suis toujours engagé contre toute forme de discrimination. Depuis quelques jours certaines personnes veulent me faire passer pour l'homme que je ne suis pas. Je réfute avec fermeté les accusations qui me sont portées et je suis désolé si j'ai pu offenser mes amis japonais.

— Antoine Griezmann (@AntoGriezmann) July 5, 2021
In order to register some of these new players and, crucially, bring back Messi on his agreed five-year deal, the wage budget will need to be slashed in order to meet new La Liga regulations.
At the moment, Griezmann is the third-highest paid player in the world, earning a reported €34m a season.
Only Cristiano Ronaldo and Neymar earn more, with Messi not technically on the list for the moment as he is a free agent.
Messi's five-year deal with Barcelona includes a 50% pay cut, with the loss in earnings made up due to the length of the contract.
If Greziamm were to be sold, it would allow for Messi to return and new players to be registered.
The Frenchman has been strongly linked with a return to Atletico Madrid, potentially in a swap deal with Saul Niguez, as well as a potential transfer to Manchester City.