Florentino Perez blames Meunier for injuring Hazard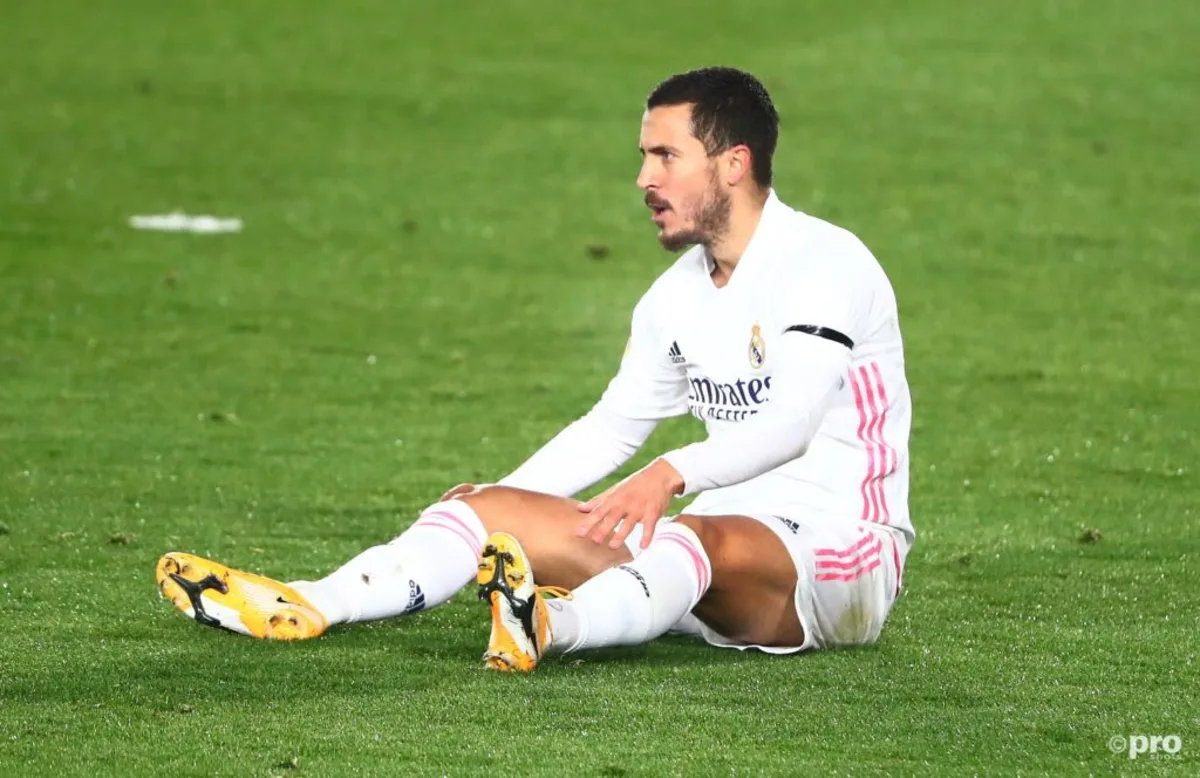 Thomas Meunier has revealed that Real Madrid president Florentino Perez blamed him for the injury that has wreaked havoc on Eden Hazard's career over the past two season.
Hazard was widely regarded as one of the world's best players when he signed for Real Madrid from Chelsea for €100 million in the summer of 2019.
READ MORE: Neymar, Messi, now Wijnaldum & Dembele – it's WAR again between Barcelona & PSG
However, his two seasons in the Spanish capital have been nothing short of a disaster as he has been plagued by injury problems.
The 30-year-old has broken down on more than 10 separate occasions with injuries since joining, missing over 50 games due to physical problems.
How did Hazard get injured?
A chronic ankle problem sustained during a collision with national team-mate Meunier in a Champions League game between Madrid and PSG last season has been cited by some as the source of his issues.
And Meunier has revealed that Madrid president immediately blamed him for injuring Hazard when they met in the tunnel after that game.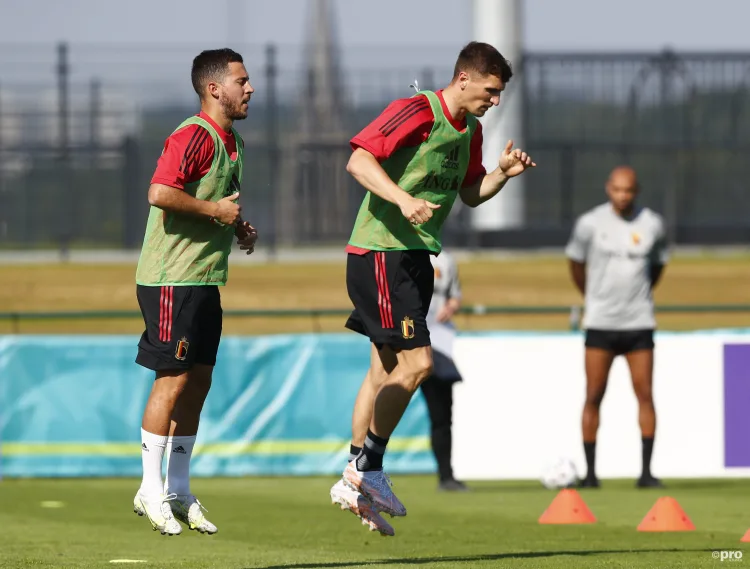 "After the match I was in the tunnel and Florentino arrived," Meunier told RTBF Sport.
"I stretched out my hand and said 'pleased to meet you'.
"He replied saying 'Pleased to meet you? Do you realise you just injured Eden Hazard? And you tell me you're pleased to meet me?'
"I replied saying 'I injured Eden Hazard? It's my fault?'
"He said 'Yes, it's your fault'.
"I told him it was a duel like any other. It's football and it was a piece of play like any other."
Meunier says Hazard injury was an accident
Meunier and Hazard are both in Belgium's Euro 2020 squad, although the Real Madrid man goes into the tournament in the worst form of his career.
The Borussia Dortmund wing-back concluded by stressing once again that it was completely an accident what happened to Hazard.
"I put my foot in and he did too," he said.
"His ankle got stuck.
"It was an inoffensive piece of contact between a defender and an attacker."
Belgium are in Group B alongside Denmark, Finland and Russia.