Ramos criticised by former agent: 'You don't ignore Real Madrid!'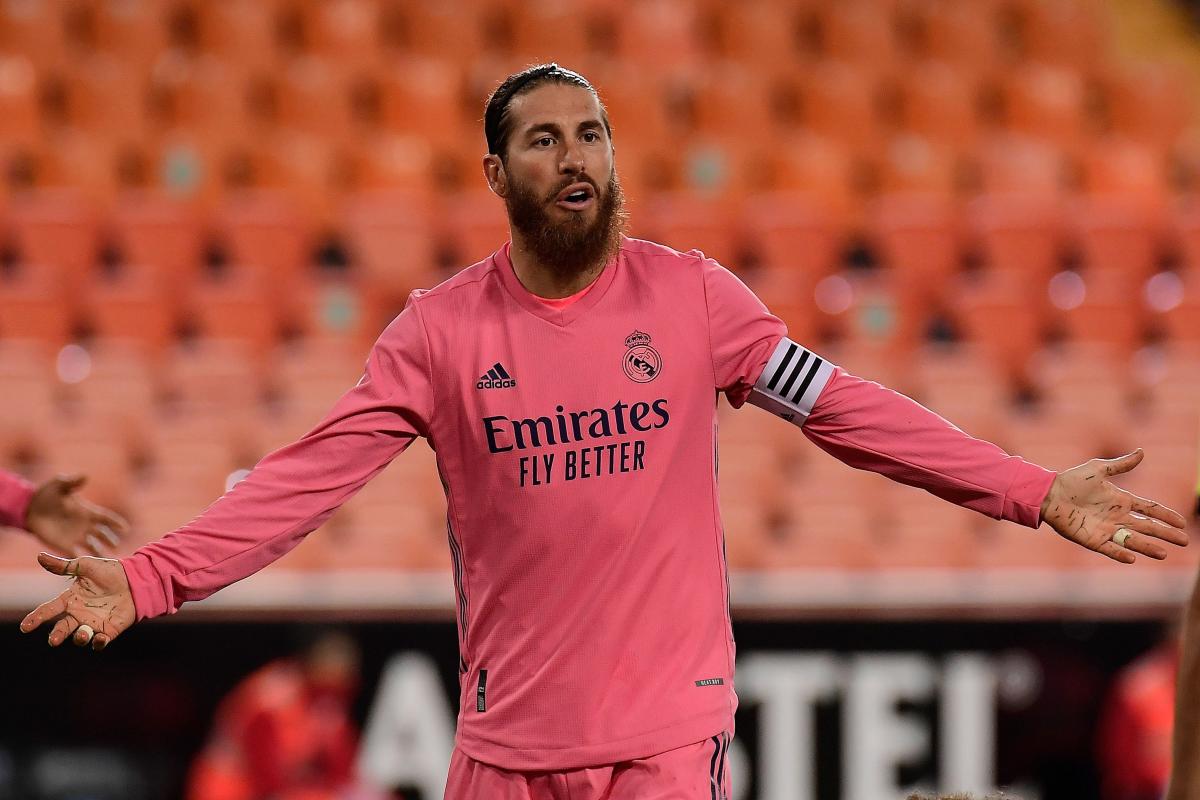 Sergio Ramos and his current representatives have been accused of unprofessionalism during their recent dealings with Real Madrid by the player's former agent.
Last week the official announcement came that Ramos would be leaving Real Madrid after 16 years.
Over the past 12 months the World Cup winner has been locked in talks with the club about the possible extension of his contract, which officially expires at the end of June.
Ramos was keen to remain at Santiago Bernabeu but had asked for a two-year deal, while Real Madrid were only willing to offer their legendary defender a one-year extension.
Like every club around Europe, Real Madrid have been impacted financially by the ongoing pandemic and are looking to cut costs.
Having Ramos continue on his exorbitant wages despite spending a lot of the 2020/21 campaign out injured was not deemed a necessary outlay, at least not for two years.
Ultimately, Ramos admitted that he eventually agreed to the one-year deal, only for Real Madrid to say it was too late.
Quien trajo a Sergio Ramos al Real Madrid hace (16) años jamás habría permitido que saliera como lo ha hecho porque nunca habría habido tanta tensión en las negociaciones, chantajes, filtraciones, ni caducidad sino diálogo y profesionalidad. Al Real Madrid no se le ningunea ¡!

— Pedro Bravo (@PedroBravoJ) June 18, 2021
His former agent Pedro Bravo says there is no way Ramos would have left in such acrimonious circumstances if he was still his advisor.
"The person who took Sergio Ramos to Real Madrid 16 years ago would never have allowed him to have left the club in the manner he did because there would not have been so much tension during negotiations, or emotional blackmail, leaks to the media, or an expiry date," he tweeted.
"Instead, there would have been dialogue and professionalism. You do not ignore Real Madrid!"
Could Ramos join Man Utd?
When the time on Ramos' Madrid contract started to reach its end, speculation started to gather as where he could move next.
The club mentioned first was Paris Saint-Germain as Mauricio Pochettino is reportedly a fan, though that particular deal could be complicated by PSG's pursuit of his previous Real Madrid team-mate Raphael Varane.
You do not ignore Real Madrid! - Pedro Bravo
-
Manchester United, meanwhile, will definitely sign another central defender this summer as they search for a more consistent partner for Harry Maguire.
Though Ramos would not be a long-term partner for Maguire, he could have a similar impact at the club that veteran striker Edinson Cavani has enjoyed.
The most recent club linked with Ramos is Roma, according to La Gazzetta dello Sport.
Even though he and Jose Mourinho do not enjoy a harmonious relationship, the Portuguese is willing to leave water under the bridge in order to add the hugely experienced Ramos to his Roma squad.