La Liga Team of the Season, starring Messi and Oblak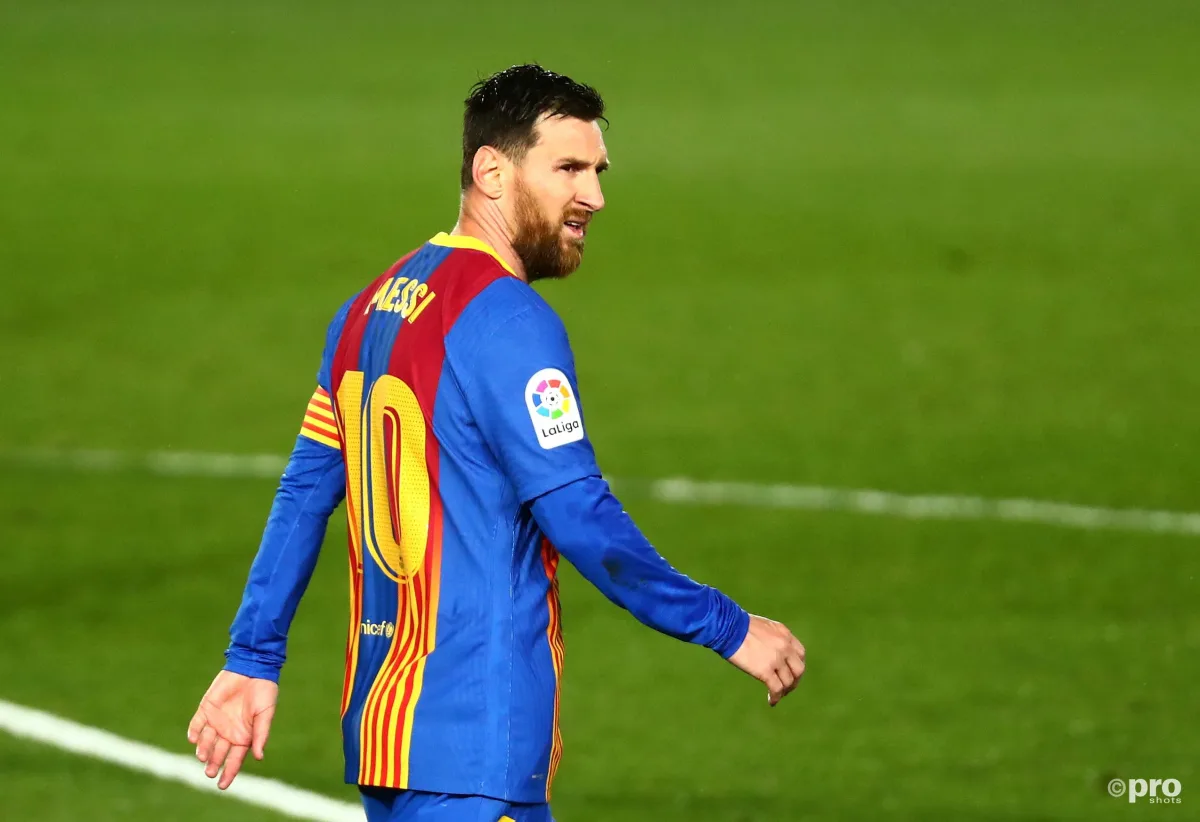 The 2020/21 La Liga season will live long in the memory as the title race went down to the final day, with Atletico Madrid eventually emerging victorious up against Real Madrid and Barcelona.
It was the first time in seven years in which Los Colchoneros were crowned champions of Spain, further highlighting the remarkable job Diego Simeone has done in the capital.
READ MORE: Premier League Team of the Season, starring Bruno Fernandes and De Bruyne
As well as the aforementioned trio, Sevilla qualified for the Champions League while Real Sociedad and Real Betis both qualified for the Europa League.
Despite no fans in the stadiums throughout the campaign, some players still performed to impeccably high standards.
---
Goalkeeper: Jan Oblak – Atletico Madrid
It's been another brilliantly consistent season for Jan Oblak in goal for Atletico Madrid, with the Slovenian lifting the La Liga title for the first time with the club.

The 28-year-old played every minute of the season, keeping a league-high 18 clean sheets and helping Atleti to the best defence in the league with 2.7 saves per 90, and two penalty saves across the season.
Right-Back: Kieran Tripper – Atletico Madrid
It shows how incredibly well Kieran Tripper has performed this campaign that he still makes the Team of the Season despite receiving a 10-game ban for breaching betting rules earlier in the season.
Deemed dispensable by Spurs, Tripper has made the most of life in the Spanish capital and can now be considered one of the best in the league in his position.
It goes to show that Atletico struggled at points in his absence only for his return to see the team regain their balance, as he is equally as adept at playing at full-back or right wing-back. He recorded six assists throughout the season domestically.
Centre-back: Stefan Savic – Atletico Madrid
Another Premier League reject who has gone on to big things, Stefan Savic has become the most important central defender at Atletico Madrid which is quite the achievement considering the presence of golden boy Jose Gimenez.
Savic played 33 times in the league and although his disciplinary record left a lot to be desired as he picked up 14 yellow cards in that time, his passion and aggressive natured also reflected Simeone's presence on the touchline.
Hot headed at times, yes, but he gave everything each and every game.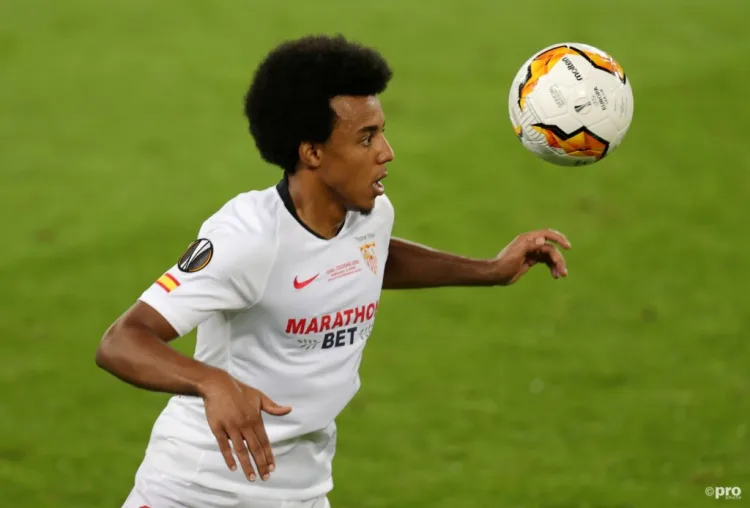 Centre-back: Jules Kounde – Sevilla
Sevilla recorded their highest points total in history in 2020/21 and although this still only got them into fourth, it displayed the progress they continue to make, particularly with Jules Kounde impressing at the back.
Though he is not the tallest central defender around, standing at just over five-foot-eight, he makes up for that with his reading of the game.
On average in 2020/21 he won 5.5/9.1 ground duels per game and 0.6/0.9 tackles per game, while enjoying a pass completion rate of 90%.
It is these metrics combined with his classy demeanour on the pitch which is why he is now one of the most sought after central defenders in Europe.
Left-back: Jordi Alba – Barcelona
While the rest of the Barcelona defence whether it be a back three or a back four was constantly changed, Jordi Alba was usually the constant either playing at left-back or at left wing-back.
Though he didn't hit the dizzying heights of brilliance from previous campaigns for the Blaugrana, he was still one of their better performers and one who could be relied upon for consistency.
He scored three goals and recorded five assists in 34 starts for the Camp Nou side.
Centre-midfield: Toni Kroos – Real Madrid
Toni Kroos was a shining light for Real Madrid all season, one of their best players as Zinedine Zidane's side fell just short of Atleti in the title race.

The German had 10 assists for the season, third-best in La Liga, and his 94% pass completion on the season was not bested. Only Sergio Busquets averaged more passes and touches P90.

At 31 years of age, Kroos remains one of the world's premier midfielders on his day, capable of turning a game on his head with his intelligence, vision and passing range.
Centre-midfield: Koke – Atletico Madrid
Another mainstay for the title-winners, Koke missed just one game all season in a brilliant campaign in midfield for Atleti.

Beginning to transition into more of a defensive role in the middle of the pitch, Koke led a formidable trio of himself, Saul and Marcos Llorente in a vintage showing of staunch defending and ball retention.

For the season, Koke won more than 50% of his tackles P90 and averaged 6.5 recoveries while losing the ball just 11.4 times P90.
Attacking midfield: Marcos Llorente – Atletico Madrid
It is not just Barcelona who will have massive regrets about selling a player to Atletico Madrid as they did with Luis Suarez, as Real Madrid also allowed a player to leave who would go on to play a massive role in their city rivals' charge to the title.
Marcos Llorente may have joined in the summer of 2019, but he really came into his own in Atletico's title-winning campaign as he scored 12 goals and assisted a further 11 to emerge as one of their key players.
Llorente makes the team of the season not only for his goal contributions but also due to his adaptability as he played and flourished in a number of positions for Diego Simeone.
He was deployed up front, out wide, and in central midfield, though his best position was probably just behind the strikers.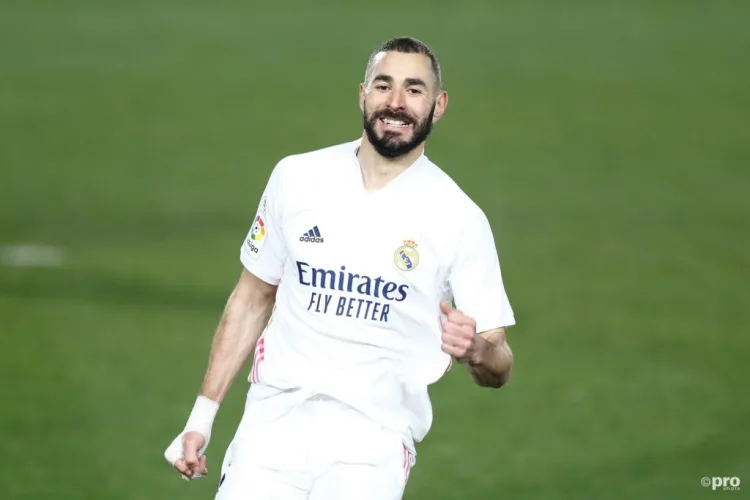 Centre-forward: Karim Benzema – Real Madrid
Real Madrid may have come up short in the title race in the end, but one player from Los Blancos who probably deserved a winner's medal was centre-forward Karim Benzema, who once again proved he is the main man at the Santiago Bernabeu in an attacking sense.
The Frenchman scored 23 goals and earned nine assists in 33 matches and was only outscored by one other player this season in Lionel Messi to eventually earn himself a recall to the France national team for the Euros.
Yes, the bigger story surrounds Luis Suarez who is unlucky not to find a place in the XI, but overall Benzema was simply better and his metrics in the final third prove that.
Left-forward: Gerard Moreno – Villarreal
Another player who is keeping Suarez out of the team is Gerard Moreno of Villareal, who has enjoyed the best season of his career so far in Spain, banging in 23 goals an tallying up an additional seven assists. Again, this outlay was simply more than Suarez's.
If money wasn't so tight around Europe this summer, Gerard would undoubtedly be on his way to a bigger club, but with Barcelona and Real Madrid, in particular, looking at other targets, the prolific Spaniard may have to settle for another campaign as a big fish in a small pond.
Premier League sides, really, should be targeting him too, though.
Right-forward: Lionel Messi – Barcelona
When Lionel Messi had only scored four times in his first 10 games in La Liga, it looked as if he might finally have an actually human season.

But he didn't get the memo, scoring 26 goals in his remaining 25 games of the season to end the season on 30, five goals better than his previous season's return.

Barcelona looked miles off the pace at the beginning of the campaign, but Messi dragged them back into the title race almost single-handedly.

Messi created an outrageous 24 big chances across the season, eight more than any other player, but had only nine assists out of those – rather indicative of Barcelona's deeper problems.

It remains to be seen where he will be playing his football next season, but Barca and La Liga fans will be desperate to keep the magician in Spain.