Official: PSG goalkeeper Keylor Navas signs new contract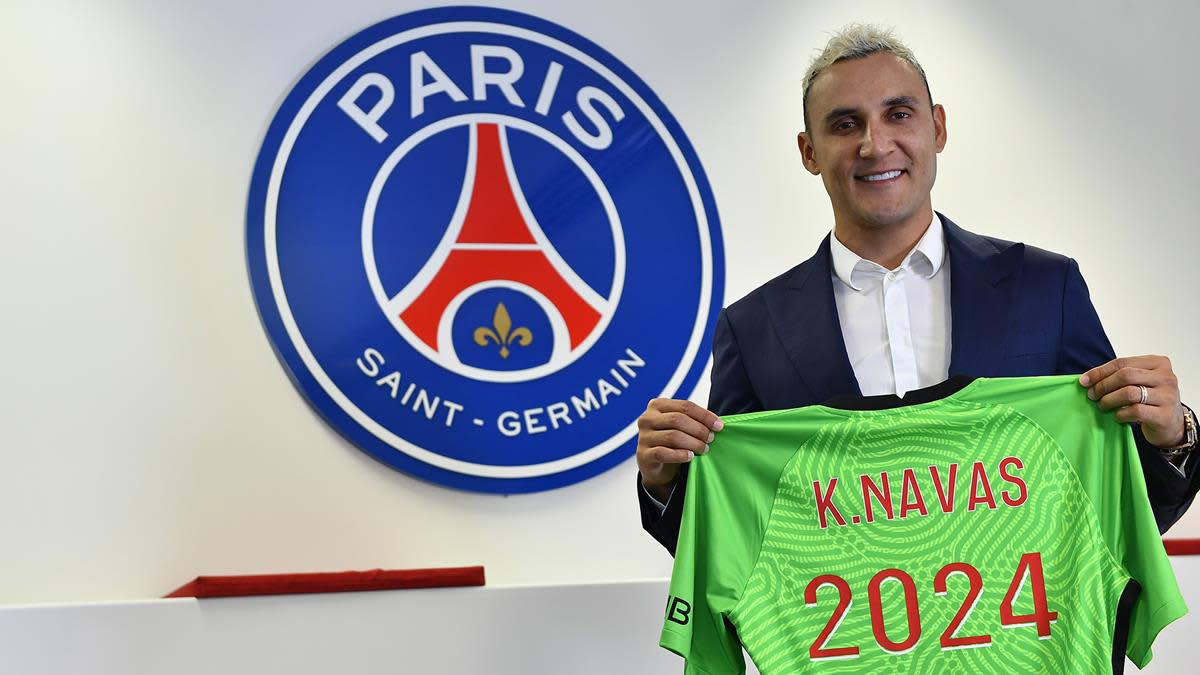 Paris Saint-Germain have announced that goalkeeper Keylor Navas has signed a new contract that will run until 2024.
Navas previously had a deal that ran until 2023 with the Parisians, but his outstanding displays have led PSG to move to tie him down for another year.
READ MORE: Three reasons why Kylian Mbappe should shun Real Madrid and stay with PSG
By the time his contract expires, Navas will be 36.
In a statement, the Champions League semi-finalists said: "Paris Saint-Germain is delighted to announce that Keylor Navas has signed a one-year contract extension until 30 June 2024.
"The 34-year-old Costa Rica international arrived at the club in September 2019, with 92 international caps to his name including a quarter-final appearance at the 2014 World Cup. Keylor Navas has quickly established himself as one of the best goalkeepers in the history of Paris Saint-Germain, with his performances between the sticks playing a key role in the club's European exploits on the over the last two seasons.
𝗦𝗔𝗡 𝗞𝗘𝗬𝗟𝗢𝗥 #Navas2024 pic.twitter.com/jwZO0b6JqI

— Paris Saint-Germain (@PSG_inside) April 26, 2021
"The Paris Saint-Germain shot-stopper has made 72 appearances so far in the Rouge & Bleu, keeping 34 clean sheets and picking up four trophies: one Ligue 1 title (2020), one Coupe de France (2020), one Coupe de la Ligue (2020) and one Trophée des Champions (2020).
"Recognised as one of the world's most talented keepers, Keylor Navas was part of the Paris Saint-Germain team that got to the final of the 2019-2020 Champions League and now has the 2020-2021 UCL semi-final on the horizon."
Navas' career stats
| CLUB | APPS | SHUT OUTS |
| --- | --- | --- |
| Saprissa (2008-10) | 56 | 24 |
| Albacete (2010-11) | 36 | 5 |
| Levante (2011-14) | 70 | 30 |
| Real Madrid (2014-19) | 162 | 52 |
| PSG (2019-present) | 72 | 36 |
Navas is one of the most successful goalkeepers of the modern era, despite rarely being mentioned as one of the greatest in the game.
During his time with Real Madrid, he won three Champions League titles as well as the 2016/17 Primera Division crown.
Meanwhile, he posts 93 caps for Costa Rica since he debuted in 2008 while still with Saprissa in his homeland.
Navas to remain PSG's No.1
Despite Navas' excellence, PSG have been associated with numerous other goalkeepers by the media, including Tottenham's Hugo Lloris and Manchester United's David de Gea.
The reality is, though, that PSG know they are in possession of one of the world's foremost goalkeepers and their ongoing commitment to having Navas as their No.1 has been underlined by this decision.