Barca teenager Gavi hailed for stunning Spain debut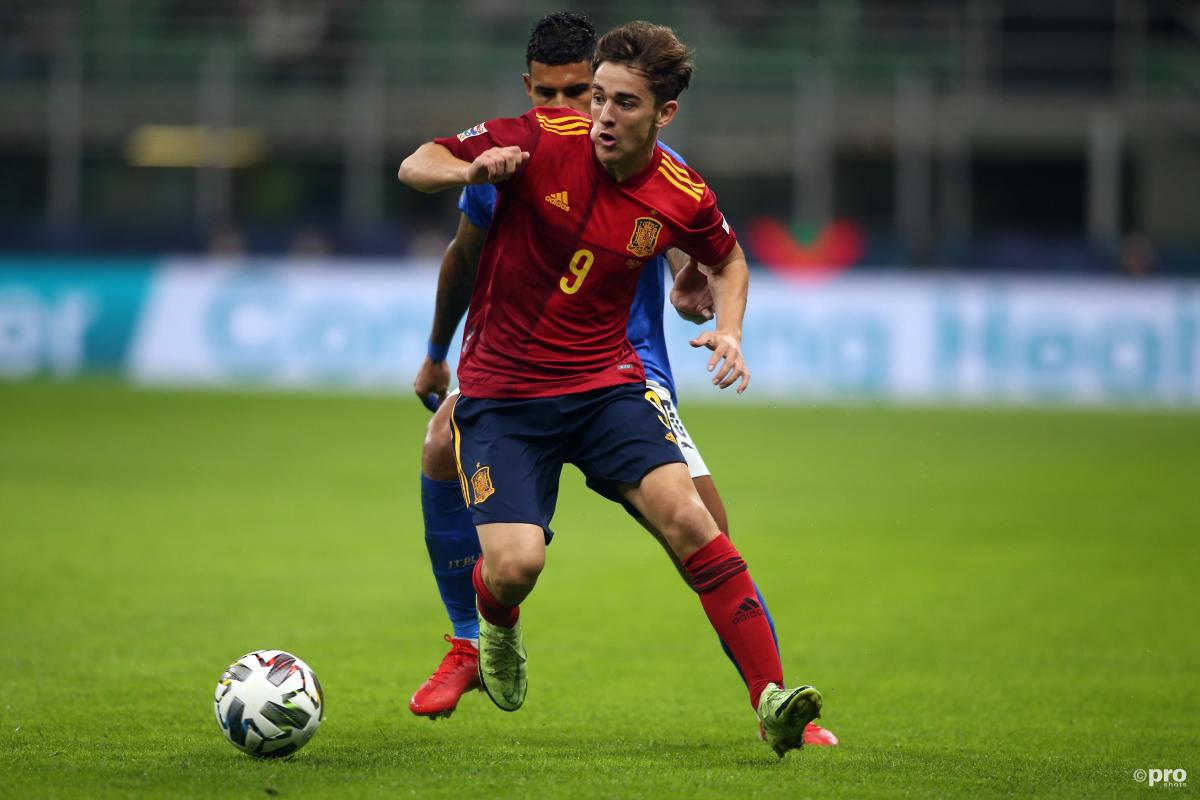 Young Barcelona and Spain midfielder Gavi has received huge praise for his debut match for La Roja against Italy in the UEFA Nations League.
Spain boss Luis Enrique gave a surprise start to the 17-year-old, who was called up to the international squad for the first time.
In the semi-final of the Nations League, Spain won 2-1 against European Champions Italy after two goals from Ferran Torres, with Lorenzo Pellegrini scoring a consolation late on.
Arguably the key moment of the match was the dismissal of veteran defender Leonardo Bonucci, as it allowed Spain to dominate the ball with even more ease, giving Gavi plenty of space to operate.
Gavi flourished in the added responsibility on the ball and put in a performance beyond his years.
His pressing was outstanding, particularly on Marco Verratti, while his range of passing and carrying of the ball was excellent.
He may not be 18 yet, but Enrique insists he is not the future of Spain, but the present.
"It was very confirmed that it was Gavi's first game, but we knew him," the Spain head coach said after the victory.
"It is abnormal that he plays like this. He is a player with personality, enviable physical conditions, with our style of play.
"We can see that it is the present of the squad, not the future.
"As I had already seen him in lower categories, he knew what he was going to give us.
"He gives us courage, personality, he is a physical marvel.
"He has marked his idol, who was Verratti, and he has been great. I believe that he is already present, because he has the quality and personality necessary to play at this level "
Mancini praise for Gavi
It is a mark of Gavi's performance that he was singled out for praise not only from Enrique, by from Italy head coach Roberto Mancini also.
"Gavi is a great player for a 17-year-old, he's very good," the Italian said.
"Spain has great talents generation after generation. Spain is very lucky to have these players. If it is already difficult to play against Spain, due to their ability, do it with 10 ..."
Spain have now reached the Nations League final where they will take on the winners of the other semi-final between France and Belgium.