The clubs who may try to beat Man Utd to Jadon Sancho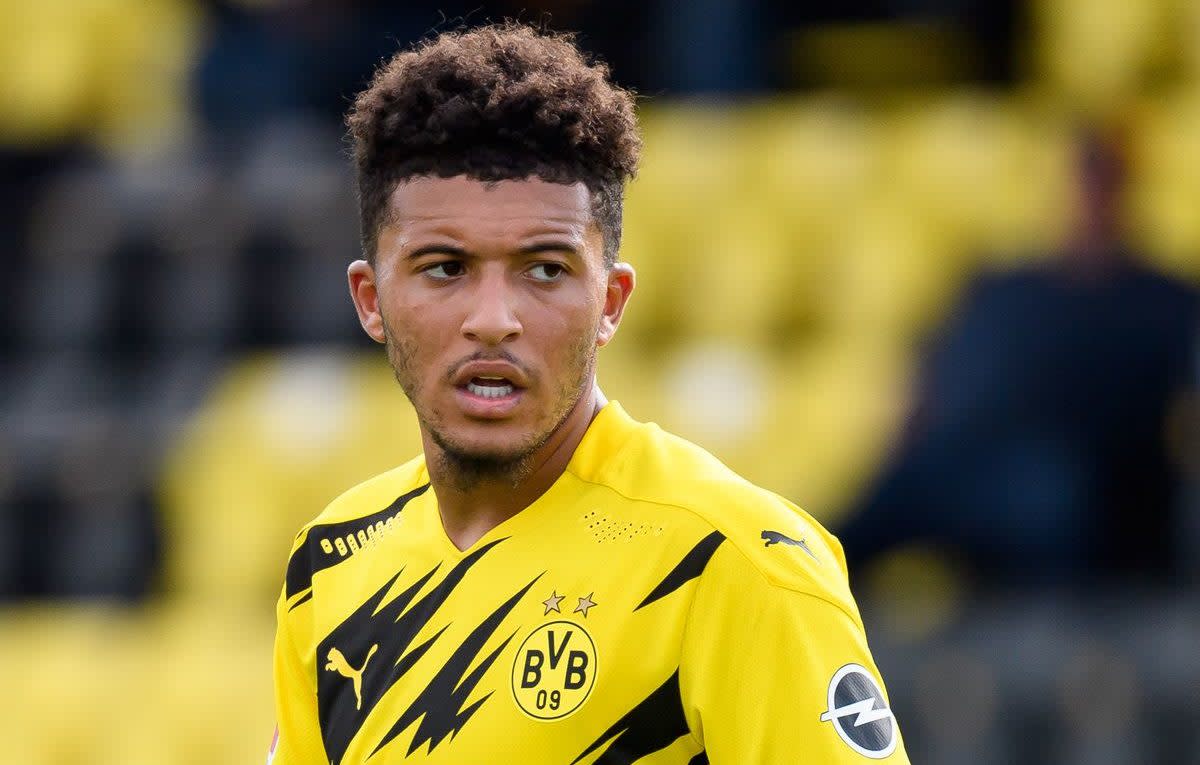 Jadon Sancho is set to leave Borussia Dortmund in the summer, with Manchester United reportedly leading the way for the England winger.
Reports suggest, however, that four big clubs are presently chasing Sancho.
READ MORE: Dortmund begin search for Jadon Sancho replacement
After a mixed campaign in the Bundesliga, which may see Dortmund miss out on the Champions League for next season, his asking price has been slashed from £108 million last summer to something in the region of £80m this time around.
While that represents a sizeable drop, it is still a significant fee in the current climate, with few clubs able to splash giant fees. The Premier League, though, has been relatively unaffected, and it is likely that Sanchos' next steps take him back to his homeland – but which clubs are likely to be those vying for him?
Who wants to sign Jadon Sancho?
Sky Sports report that there are four big clubs presently interested in Sancho.
Manchester United are clearly leading the way in this regard. They made their interest in the winger known last summer and would likely have completed a move had they not baulked at Dortmund's asking price.
With Sancho's value having dropped in the last year, he is likely to be a price more attractive for Man Utd.
Chelsea, too, are thought to have a keen interest in Sancho, although their primary target from Dortmund is liable to be Erling Haaland. After all, the Blues crave the cutting edge the Norway international brings.
While Liverpool may miss out on the Champions League, any potential exit for Mohamed Salah could open the door for Sancho to join the club. It would be unsurprising if they were monitoring his situation.
Finally, Manchester City would be another natural destination for the 21-year-old. After all, it was at the Etihad Club he came through the academy before departing in search of first-team football in 2017. Their interest in Sancho, though, may depend on the future of Raheem Sterling, and also how willing they are to spend big on a player they allowed to leave for around £8 million.
Will Jadon Sancho join Manchester United?
There is certainly nothing clear cut about Sancho's future as the end of the season approaches.
If Man Utd are leading the way, the Old Trafford club have other, arguably more pressing transfer priorities in the form of a centre forward and a centre-back.
Having spent four years in Dortmund, though, there is a sense that Sancho's time there is coming to an end and that a move back to the Premier League is the natural one for him.