'I will kick your ass' – Muller sends Alaba hilarious farewell video as he departs Bayern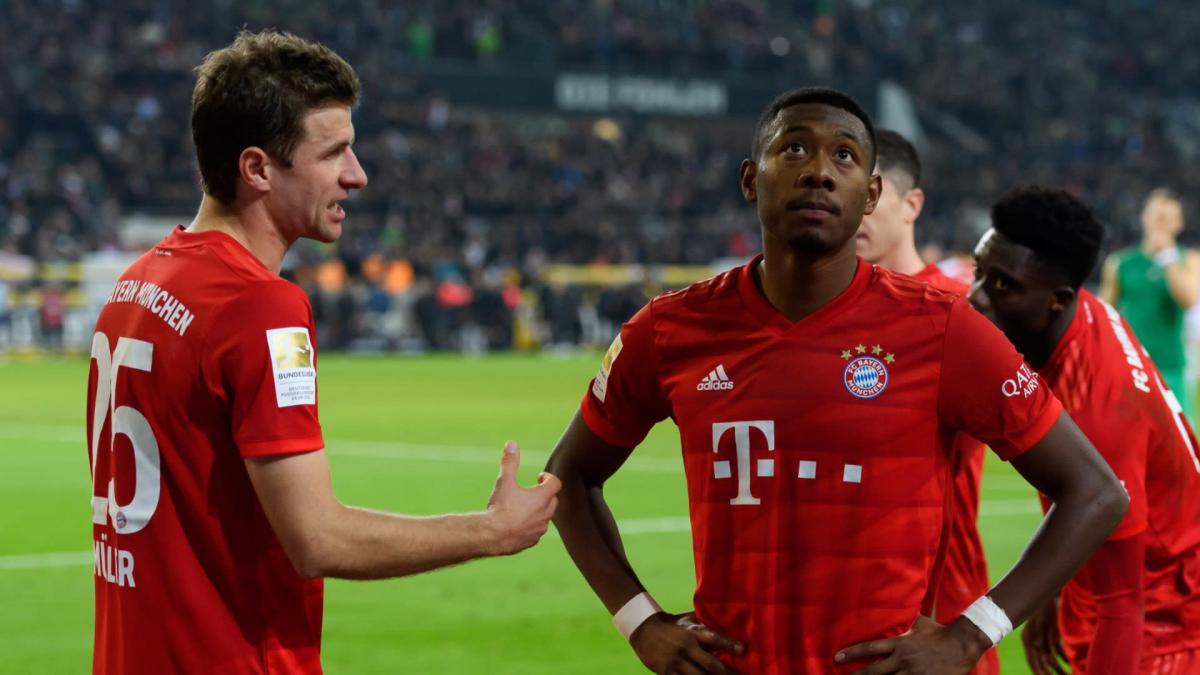 Thomas Muller has suggested that David Alaba may regret leaving Bayern Munich because if the defender faces his old club in the future the forward will 'kick his ass'.
After joining the club in 2009 as a youth prospect, Alaba has decided to leave Bayern this summer when his current contract expires.
Despite the best efforts of the newly-crowned Bundesliga champions, alaba will reportedly make a move to either Barcelona or Real Madrid with the hope of starting a new chapter in his career. 
READ MORE: Flick turned down Barcelona and Tottenham to take Germany job
Having come through the same academy and played alongside Muller in the Bayern first team for more than 10 years, the Austrian international is naturally a close friend with the German striker.
And in a video published on his YouTube channel, Muller said goodbye to Alaba and other departing stars like Javi Martinez and Jerome Boateng in his own, special way.
"Good luck at your new club," said Muller on his YouTube channel. "I don't 100% know where you are going but there are rumours of course.
"But no matter which club you are joining you will regret it because if we play each other I will kick your ass."
Where will Alaba go next season?
While it seems as though Alaba is destined for the Spanish top flight and a move to either Real Madrid or Barcelona, the defender has yet to confirm which club he will be joining.
That may be down to the Austrian international waiting until the end of the season or it could be because both Spanish giants are currently struggling with their respective financial situations at the moment.
If it is the latter, that may offer an opportunity for Premier League giants Chelsea, Manchester United and Manchester City to all express their interest in the player, as reported in the English press throughout the season.