Flick turned down Barcelona and Tottenham to take Germany job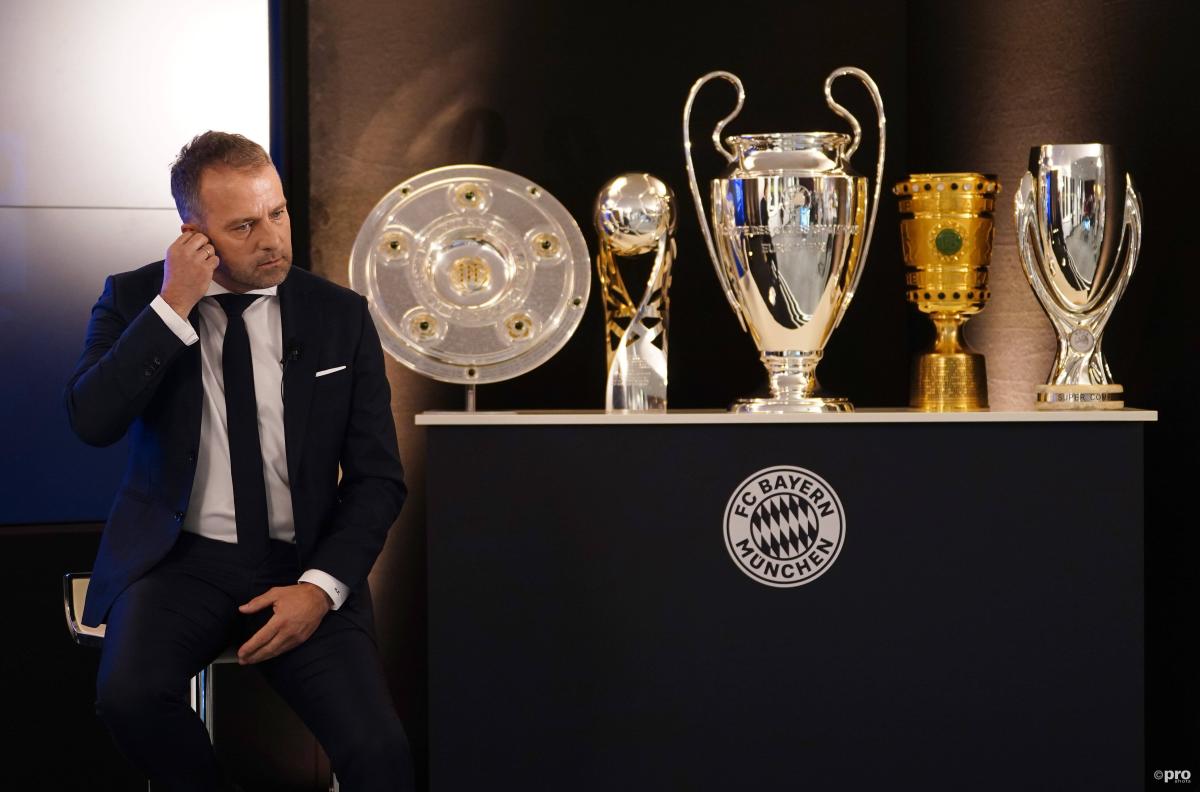 Bayern Munich's outgoing head coach Hansi Flick wasn't willing to confirm where he would be going once he left the Bundesliga giants this summer, but he basically said as much with his careful answers.
It has been a poorly kept secret in Germany for the last four months that Flick will be announced as the successor to Jogi Low as the next German national team manager later in the year.
However, when he was asked about his future and where he will be coaching next season, Flick told the media in a press conference on Friday that he had spoken to certain parties but that nothing was yet confirmed. 
READ MORE: Bundesliga Team of the Season, starring Haaland, Sancho and Lewandowski
"I spoke to the DFB [German FA] and everyone knows how I feel about the national team," said the Bayern head coach.
"But things always have to be settled. It's about little things. When the time comes, things can be announced quickly."
He added: "I enjoyed the journey that I started here almost two years ago. But I am also pleased that it is now coming to an end.
"My coaching team and I were able to accompany such a great team on this short, but very intensive and successful path. I really enjoyed feeling this mentality."
Did Flick have other options after leaving Bayern?
While it may seem odd in this day and age to see a manager leave one of Europe's top clubs to move back into international football, there's no doubt that Flick has a lot of passion for the German national team.
So much so that the German coach has apparently turned down offers from some of Europe's biggest clubs to return to the international team.
According to Sport1, Flick was approached by both Barcelona and Tottenham Hotspur to manage their respective sides next season but the manager that won last season's Champions League was apparently only interested in one job.