A German Cup and 28 goals – Why Erling Haaland seems perfectly content at Borussia Dortmund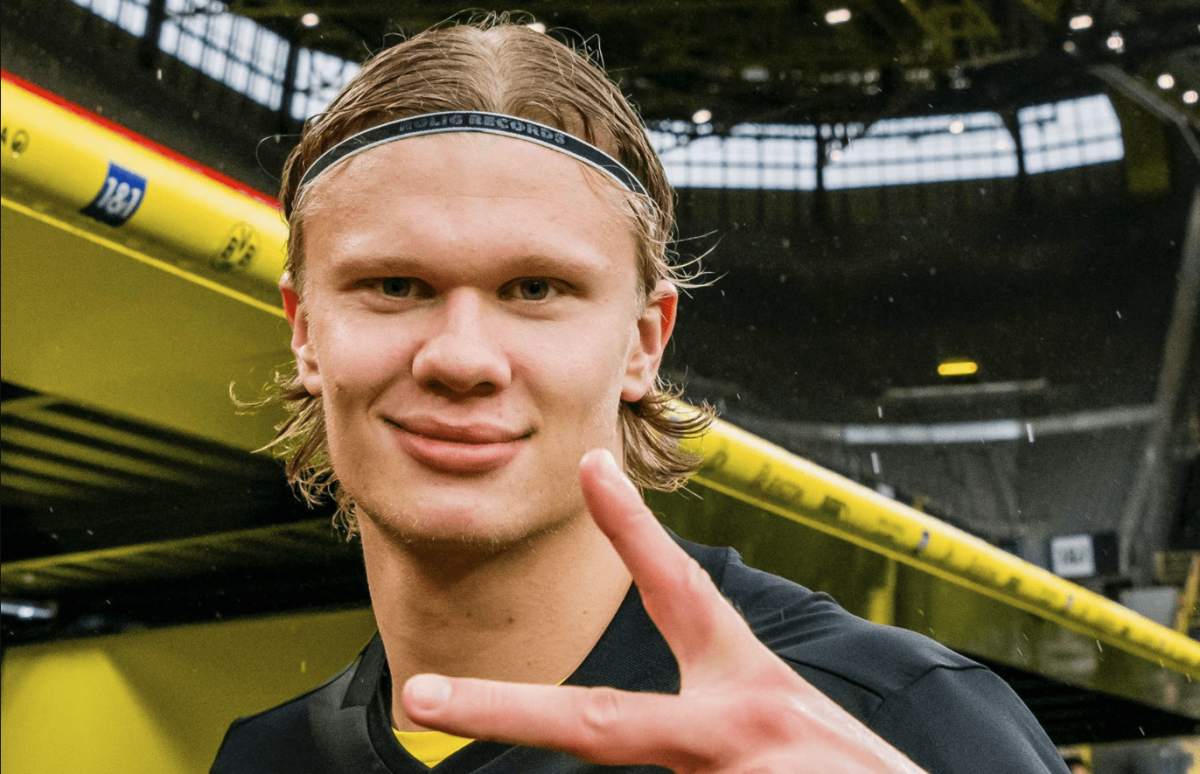 Erling Haaland was in a cheerful mood as Borussia Dortmund concluded their Bundesliga campaign on Saturday afternoon.
The Norwegian striker had scored two of his club's three goals in a 3-1 victory over Bayer Leverkusen that had confirmed Dortmund's third-place finish in the league table.
As players mulled around the Westfalenstadion pitch, Haaland was asked to pose for a photo with referee Manuel Grafe, who was celebrating his final game before retiring. 
READ MORE: 'Premier League is the only destination for €600m Haaland'
If there were any hints of discomfort or regret among the Dortmund side it came in a post-match interview with Thomas Delaney, who confirmed that Haaland had reprimanded him after the game.
"Haaland was annoyed because we didn't give him enough passes," laughed the Danish international before adding that while the towering striker had already scored two goals, he thought he should have scored five. 
Unfortunately, Haaland was forced to make due with a record any mere mortal would be delighted to have: 28 goals and eight assists in 28 league games.
Indeed, any rival fans hoping to hear Haaland confirm his desire to move on from Dortmund or express his anger at how the season had gone were sorely disappointed. 
Does this mean Haaland will now stay at Dortmund next season?
While the rumour mill will undoubtedly rumble on throughout the summer, it seems as though all has finally calmed down at Dortmund with regards to Haaland's future.
Newspapers across the continent will continue to link the striker with moves to Barcelona, Real Madrid or Manchester City but Dortmund have said time and time again that they intend on keeping Haaland at the club this summer.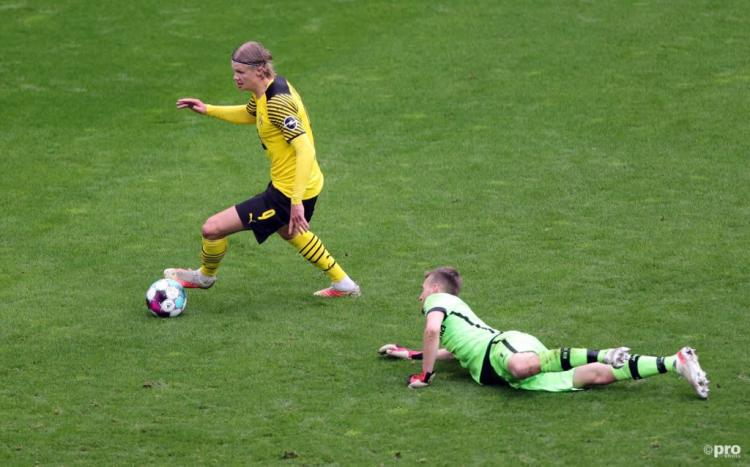 The German club will undoubtedly be boosted by a late surge in form that saw Dortmund win all of their last eight games, which saw them not only lift the German Cup but also qualify for next season's Champions League.
Both feats, albeit small in comparison to winning the Bundesliga or Champions League, will undoubtedly do well to quell any concerns in Haaland's head over the club's ability to match his own ambitions next season.
Add to that the news that Haaland's former RB Salzburg head coach, Marco Rose, will be taking over next season and there are plenty of reasons to explain why one of the most sought-after players in the world looked perfectly content on Saturday.