With Bayern in sight, Nagelsmann faces his biggest test of the season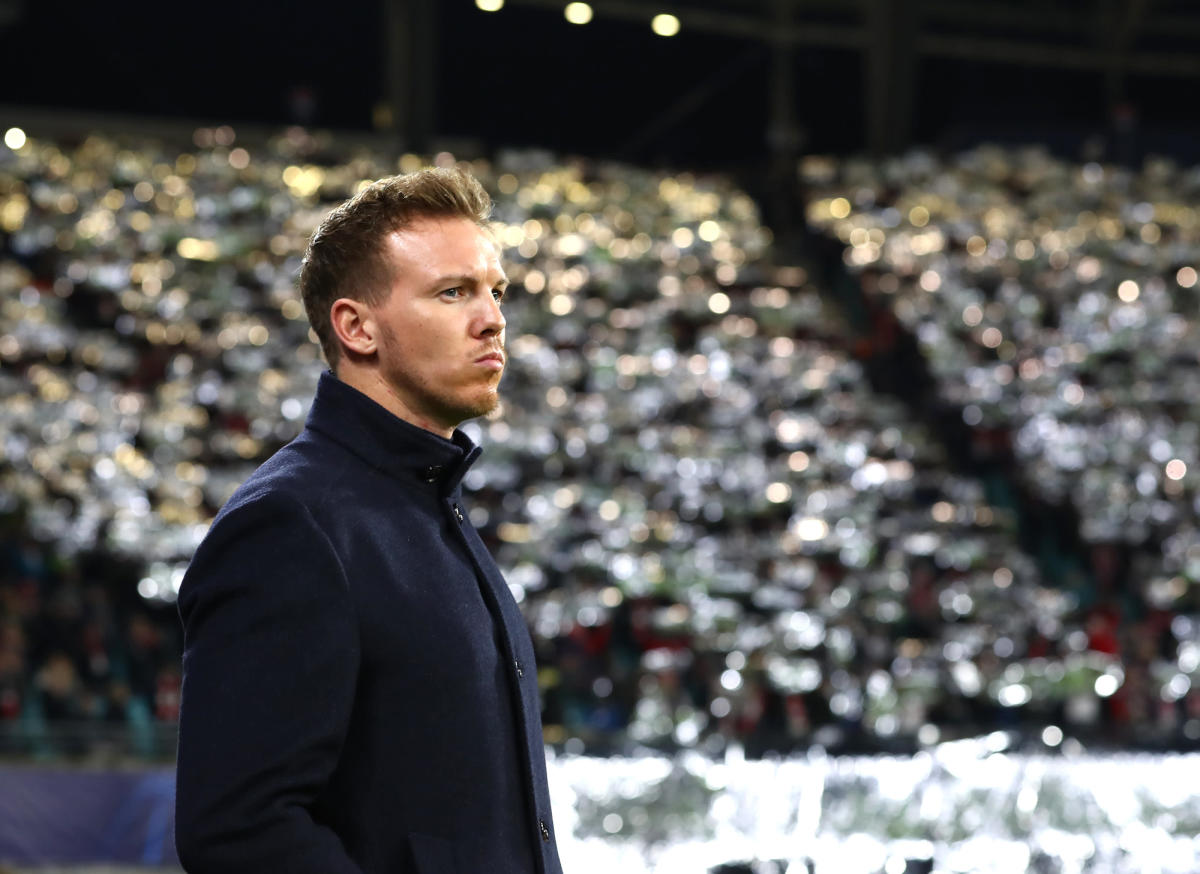 A number of things will be up grabs when Bayern Munich make the journey north to face RB Leipzig on Saturday evening.
The most pressing of those will undoubtedly be the three points that both teams will be desperate to claim. If Bayern win, the Bundesliga title race is all but over. If RB Leipzig win, it will be as wide open as it has been in years.
However, another thing that could be widely altered after Saturday's match may be the reputation of RB Leipzig head coach Julian Nagelsmann.
For while the 33-year-old currently garners the intrigue of just about every major club in Europe, Saturday's golden opportunity to finally eclipse Bayern may be seen as the ultimate test for the promising coach.
How well has Nagelsmann done this season?
Following an impressive campaign last season which saw Nagelsmann take his side to third place in the Bundesliga and the semi-finals of the Champions League, this current campaign has been far harder to grade.
While there's little doubt that Leipzig have been the second best team in the German top flight this season, Nagelsmann's reputation as a master tactician has been left wanting following a run of drab results against some of Germany's biggest clubs.
READ MORE: Could Bayern hijack Chelsea and Man Utd's pursuit of Vazquez?
For example, in games against the top six sides in the Bundesliga this season, Nagelsmann's Leipzig side have played seven games to date and won just one – which came against a Bayer Leverkusen side that were in the midst of a terrible run of form.
Indeed, when we couple this with the manner in which Nagelsmann's side looked so helpless and out of their depth in the recent two-legged clash with Liverpool, there certainly seems to be a trend emerging: RB Leipzig haven't been all that impressive in big games this season.
Of course, there are some exceptions to this. The east German side recently overcame an impressive Wolfsburg team in the quarter-finals of the German Cup at the start of March and did, after all, pick up wins over Paris Saint-Germain and Manchester United in the group stages of the Champions League. But aside from that it's rather slim pickings.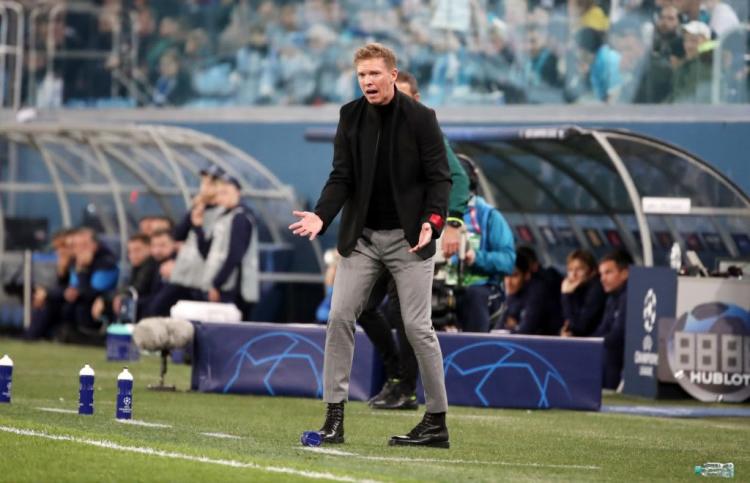 Time for the RB Leipzig head coach to show what he's capable of
Fans of the young head coach will perhaps point to the fact that the club lost their inspirational talisman, Timo Werner, in the summer as a notable obstacle that Nagelsmann has had to clear, but it's worth pointing out that RB Leipzig then responded by signing two strikers in Alexander Sorloth and Hee-chan Hwang for a combined £30 million and then Dominik Szoboszlai in January for a further £18 million.
Indeed, if Nagelsmann wants to blame poor results in big games on star players jetting off to the Premier League then he'll struggle to find any sympathy at Eintracht Frankfurt, Borussia Dortmund or Wolfsburg. Just about every club in the Bundesliga needs to deal with big departures each summer. It's simply par for the course in the German top flight. 
Of course, none of this is to say that Nagelsmann is doing a poor job in Leipzig. Far from it. But like all promising young players, the potential and the buzz around a manager only lasts until the shine begins to wear off.
Nagelsmann doesn't need to beat Bayern on Saturday evening, or indeed win the Bundesliga or German Cup to still be considered an excellent, young head coach. But when it comes to commanding the interest of clubs like Real Madrid, Manchester United or Barcelona, the extraordinary is exactly what they're looking for.
If Nagelsman wants to show the world just how special he is, this game is the perfect opportunity to do so.