How Bayern Munich almost hired Julian Nagelsmann as a youth coach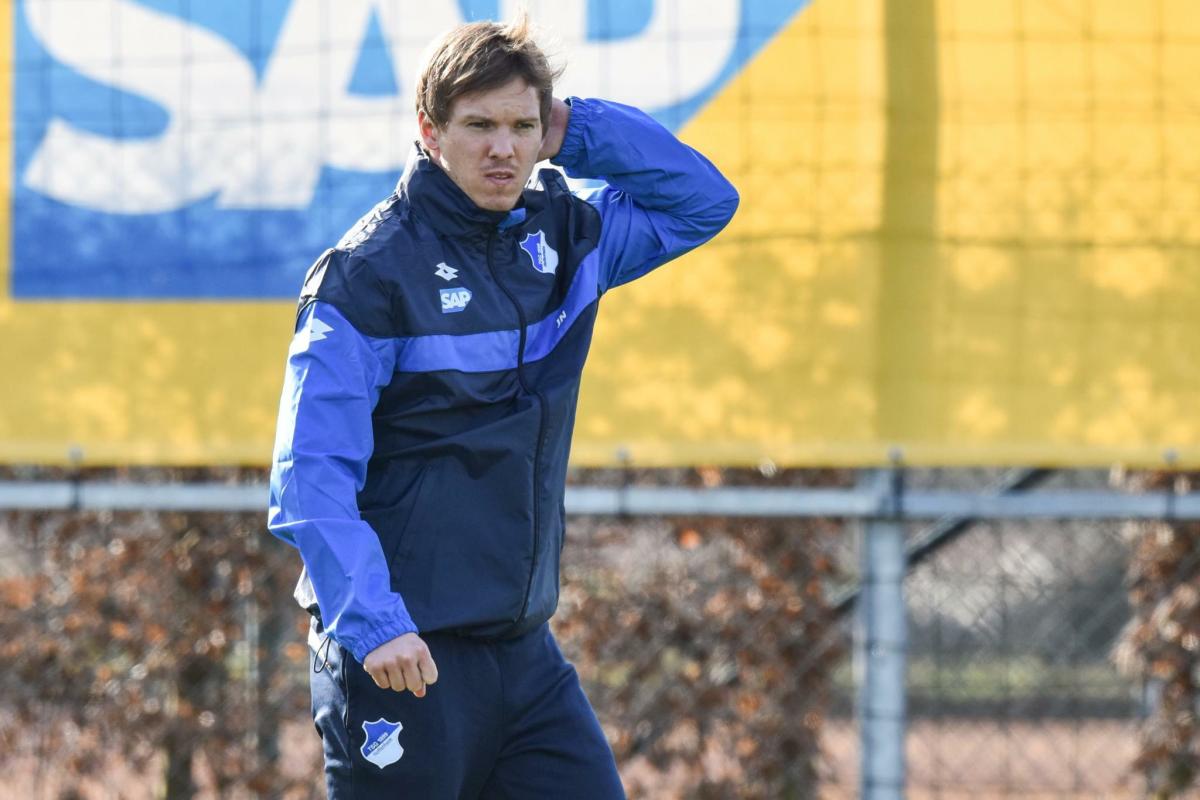 Bayern Munich's former technical director, Michael Reschke, has revealed that Julian Nagelsmann almost joined the club as a youth coach in 2015.
At the time Nagelsmann was a youth coach at Hoffenheim and hadn't yet made the step up to coaching the Bundesliga club's first team squad.
As part of his job to redevelop the way Bayern scouted players and developed them from a young age, Reschke told Sport1 that he came across an exciting young coach at Hoffenheim that would have been perfect for revolutionising the Munich club's coaching department.
As if that wasn't encouraging enough, Reschke also found out that Nagelsmann had been an avid Bayern fan throughout his childhood and would love to return to the club in any capacity. 
READ MORE: Inevitable that Julian Nagelsmann moves to Munich, claims former Bayern boss
However, despite Bayern's attempts to sign Nagelsmann, the move never happened because Hoffenheim owner, Dietmar Hopp, personally blocked any approach for the coach.
"He was supposed to become the Under-19 coach at Bayern Munich. The talks were great, Uli [Hoeness] was completely enthusiastic and definitely wanted to make it happen," said Reschke.
"But he had a hurdle to clear and said: 'We have such a close relationship with Dietmar Hopp, we can only implement it if we get the green light'
"Then he called Dietmar Hopp and he said: 'Uli, with all due respect. There's no way we're going to release him. We have a lot planned for him. He has to stay in Hoffenheim.'
"For Julian, it was a matter of course. But he would have liked to switch, it completely appealed to him at the time as someone who is a Bayern fan and has a close bond with the club."
Could Nagelsmann have become Bayern head coach?
As a great "what if?" moment in German football history, it's worth bearing in mind that Nagelsmann then made the step up to Hoffenheim's main coaching role and very quickly became the head coach that he is today because of the opportunities he got at the smaller club.
Whether Nagelsmann would have been offered those same opportunities and could have eventually become Bayern head coach is impossible to predict, but had Nagelsmann made the move to Munich in 2015 he would have arrived in the middle of Pep Guardiola's three-year spell at the club.
Following Guardiola's departure, Bayern decided to bring in another big name in the form of Carlo Ancelotti and then club legend Jupp Heynckes after that. As such, it seems unlikely that the German giants would have ever turned their attention to Nagelsmann as an ideal successor to Guardiola or any of the big names that followed him. 
As such, it seems unlikely that Nagelsmann would have enjoyed the tremendous career he's had to date if he had decided to make the move to Bayern in 2015.