Who is Patson Daka? The 'new Samuel Eto'o' heading to Leicester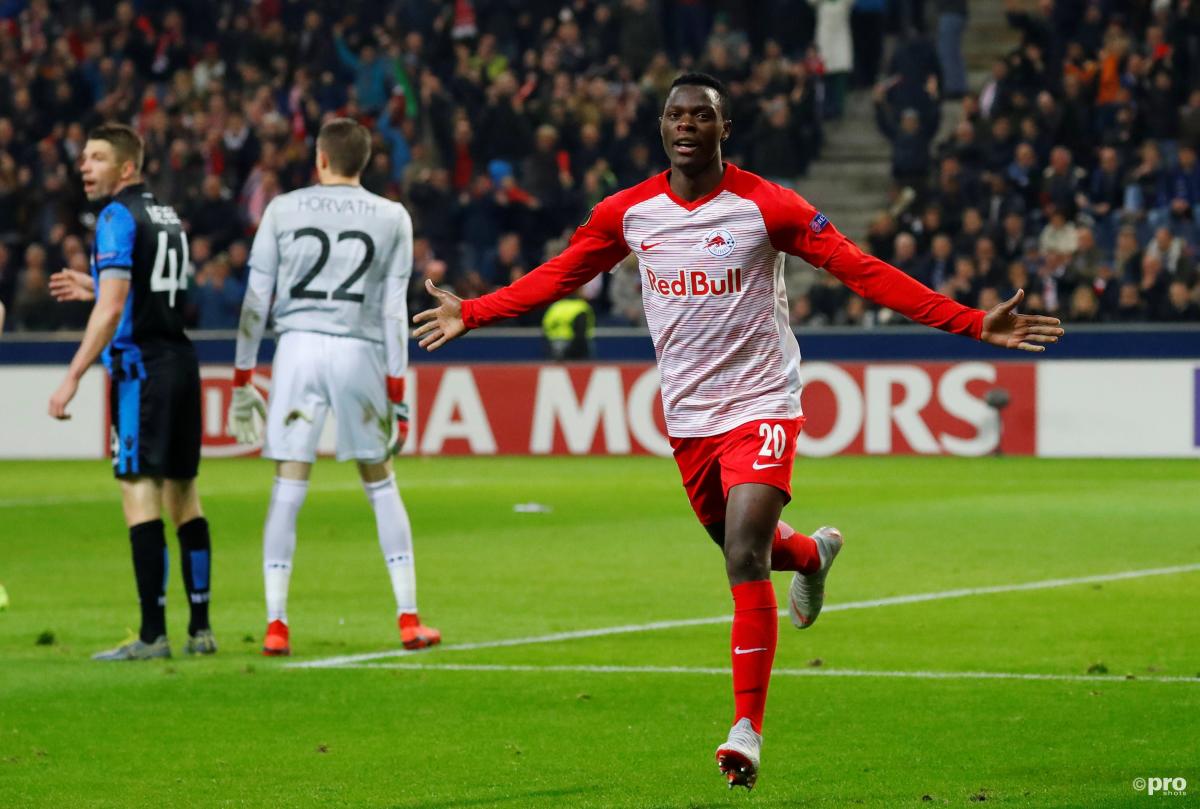 Patson Daka is the latest player set to leave Red Bull Salzburg for big money, with Leicester set to swoop for the Zambia international forward.
Erling Haaland, of course, has set the trend for players departing the Austria Bundesliga side, with the Norway international having torn it up in the Bundesliga with Borussia Dortmund. And Daka hopes to follow that trend.
Many top European clubs have been on the trail of the 22-year-old forward, who spent the 2020/21 season in prolific form.
What position does Patson Daka play in?
Daka plays as a centre-forward and doesn't usually feature in the wider positions. He attempts to utilise his electric speed to get in behind opposition defences.
How good is Patson Daka?
So good that RB Salzburg haven't actually missed Haaland, so that shows how quickly Daka picked up the goalscoring responsibilities from his former team-mate.
In the 2020/21 campaign, he scored 27 times and laid on seven more in just 28 Bundesliga matches.
Due to his pace, power, technical finishing, and heritage to Africa as an international for Zambia, he has been dubbed by some as the 'new Samuel Eto'o.
However, his former coach believes he is more in the mould of a Thierry Henry.
"When I saw Patson Daka, what came into my mind is this guy is the next Thierry Henry – and in no time he has proved it," Daka's former coach at Power Dynamos, Dan Kabwe, told News Diggers.
"Where he is at Salzburg, it is a stepping stone. He has the potential to go further and meet other challenges. He is capable of making it (at the top level).
"He is an intelligent boy and full of talent. If the boy is already swimming in the deep end, why limit him?"
What clubs are interested in Patson Daka?
Daka himself has said previously he sees his future in the Premier League as it is his wish to follow in the footsteps of fellow Africans Pierre-Emerick Aubameyang, Mohamed Salah, and Sadio Mane, telling BBC Sport:
"To see our big brothers like (Pierre-Emerick) Aubameyang, (Mohamed) Salah, (Sadio) Mane, it's something that gives me the dream that I can also make it.
"I can be like them. They are my inspiration, knowing that they also come from Africa.
"I think when people are making those kind of comparisons, it's great, looking at the status of Sadio Mane, the kind of football he plays and the kind of person that he is."
Within the Premier League, Manchester United, Manchester City, Liverpool and Arsenal were among the main suitors. Leicester, however, appear to have won the race.
Austrian outlet Salzburger Nachrichten stated in March that Daka will cost around £17m (€20 million).
Leicester, however, are now expected to fork out around €30m for the forward.
When does Patson Daka's contract expire?
Daka's contract with RB Salzburg currently runs out in 2024 and there hasn't been any confirmed news of a release clause within that deal.
What is Patson Daka's Instagram?
Daka's Instagram account has 90k followers as of June 2021.
Who is Patson Daka's girlfriend?
Daka is currently in a relationship with Grace Chilufya.