Shkodran Mustafi – one of the worst Premier League signings ever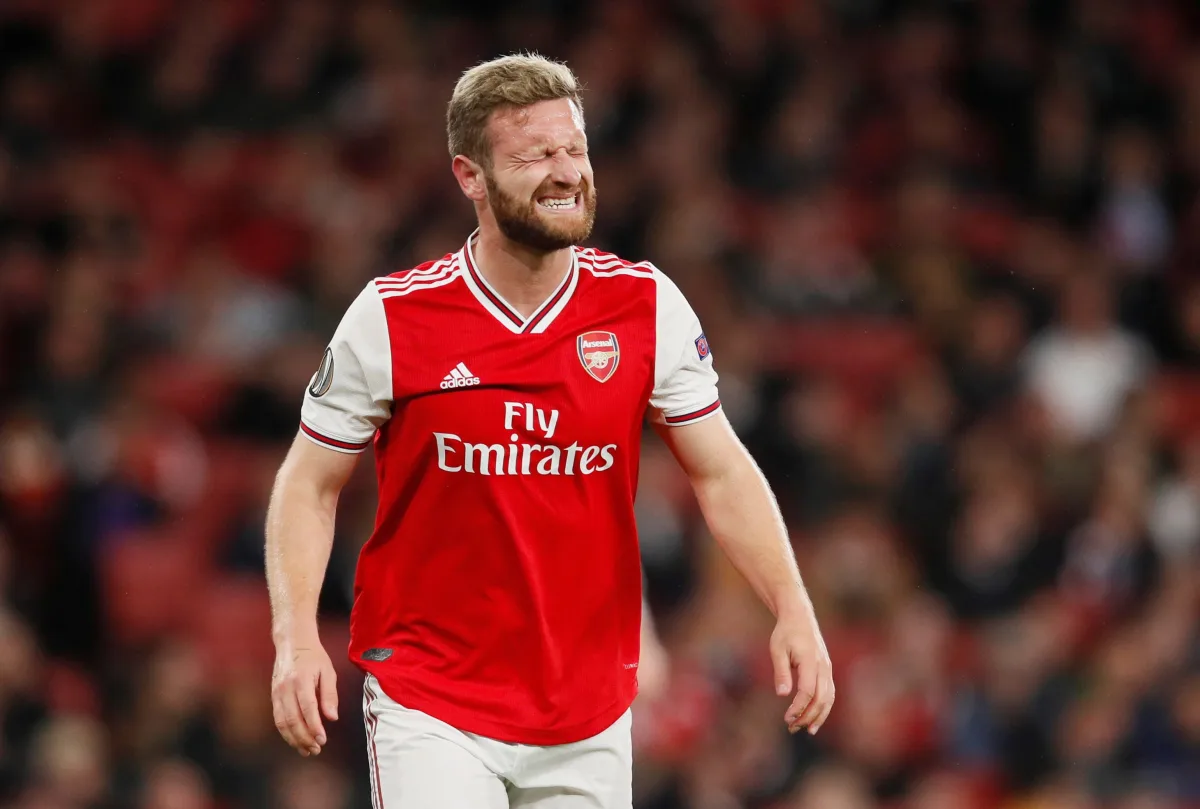 After being deemed surplus to requirements at Arsenal, Shkodran Mustafi eventually left the club after the mutual termination of his contract on 1 February 2021.
He would soon sign for Schalke thereafter, with the Gunners again not receiving a transfer fee for one of their departing players in the January transfer window.
The fact that manager Mikel Arteta was eager to let the German defender leave without receiving a transfer fee sums up just how low Mustafi has fallen in favour at the Emirates since signing in 2016.
The Spaniard was simply happy to free up some wages and a space in the squad for players he actually wanted.
Mustafi, thankfully for him, has the opportunity to revitalise his career away from the spotlight of the Premier League, while a move to the Bundesliga was always on the cards as it was his wish to move closer to his wife's family who live in Switzerland.
A good move for all parties, it seems. But, what certainly proved not to be a good move, was the acquisition of Mustafi in the first place.
From Merseyside, to Europe and back to England
What is long forgotten about Mustafi is that he actually started his professional career with Everton. He was with the Toffees for three seasons, but only made a solitary appearance, coming off the bench for Tony Hibbert in a Europa League fixture against BATE Borisov in 2009.
He would subsequently move to Sampdoria and then Valencia, and it was with Los Che that he arguably enjoyed the best performances of his career.
That was, until, the final few weeks of his time at Valencia, when he was sent off in the Copa del Rey semi-final against Barcelona in a game which they went on to lose 7-0.
Mustafi would ask for the forgiveness of the Valencia fans afterwards. Still, he showed enough for Arsene Wenger to sanction a £35 million [€40m] transfer in the summer of 2016.
Things started well for the German in North London as the club didn't lose in his first 18 games, a feat which saw him beat a record previously heard by Bacary Sagna on 17.
The player himself reckons he knows when it all went downhill, telling Der Spiegel in 2019:
"In the first two years after my move to Arsenal in 2016, things went very well for me. I saw myself as a [good] performer. But shortly after Christmas 2018, there was an [injury]. I've made a few mistakes, and they've created a mess that I've never experienced before.
"I was out injured for three weeks and went into the game [against Liverpool, in December 2018] without training with the team because the coach needed me. It was 1-4 at half-time, I didn't look good and injured myself again.
"Afterwards, I got a lot of negative comments from Arsenal fans on Instagram and Twitter and was harshly criticised in articles. I'm self-critical enough to realise that I made mistakes [against Liverpool and a 3-2 defeat to Crystal Palace]. I can also deal with tough criticism."
Mustafi would, however, defend himself, saying that criticism of him became "irrational". "But the criticism has become escalated and irrational," he added.
"I have become a target. At one point, people even blamed me for a defeat in a game I had not played in."
Warranted critcism at Arsenal
Rational or irrational, the criticism of Mustafi has, for the most part, been warranted, for it is not simply that he 'has a mistake in him' but more the reaction to these mistakes, as he usually fails to learn or improve, or indeed to blame someone else.
The mistakes that Mustafi mentions himself above against Crystal Palace represent a microcosm of what he is all about.
For Palace's first goal, he waits, reacts too late, and sprints back holding his hand up for an offside while the opposition player easily runs through to score. Yes, he isn't helped out by his fellow defender sitting deep, but he is so sure the player is offside he runs straight back with his arm up all the way.
Then, as Palace took the lead, he is seen trying to usher the ball back through to goalkeeper Bernd Leno without nearly enough pace to take it all the way.
Wilfried Zaha then outwits him to run into the space in behind and score past Leno, who is subsequently blamed for not coming out quick enough by Mustafi.
One of the more bizarre facets to Mustafi's game is his tendency to go to ground, not just via rash tackles or rash blocks, but just a lack of balance. Too many times a drop of the shoulder here or there from the opposition defender will send him scrambling to the floor.
Though his time at Arsenal will not be remembered as a complete disaster – he won two FA Cups without playing in either final – it certainly will not be remembered fondly.
However, at just 28-years-old, he has the opportunity to revitalise his career and reputation in happier surroundings over in the Bundesliga, where is is unlikely to be under quite as harsh a spotlight as in North London.