Did Haaland make a 'spoken' agreement to stay at Dortmund next season?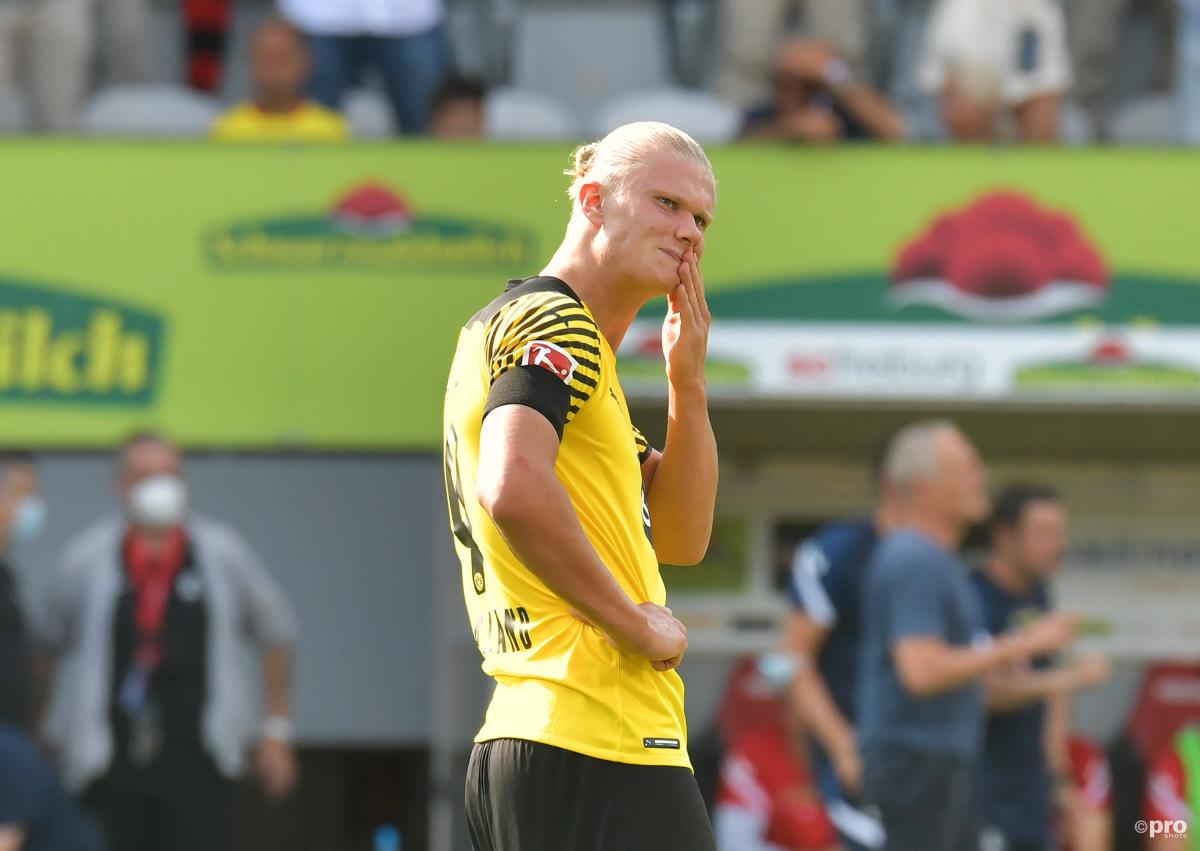 Hans-Joachim Watzke said nothing and almost everything all at once at Borussia Dortmund's general assembly this week, when the topic of Erling Haaland came up.
The clubs' CEO has, for the most part, remained close-lipped on the topic of the world's most sought after player and whether he would be staying at the Bundesliga side next season.
Widely reported as fact by the German press, Haaland apparently has a release clause in his contract at the Westfalenstadion which means he'll be available to bigger clubs for anything between €75-100 million.
However, when asked about the apparent release clause, Watzke instead decided to muddy the waters with another interesting fact.
"I can't confirm a clause like that," stated Watzke when asked by a shareholder about the release clause in Haaland's contract. Yet, according to Sport1, the Dortmund boss did hint at a spoken agreement between the club and their star striker that would impact on the summer's transfer window. So what could that mean?
Could Haaland stay at Dortmund next season?
While a release clause may make it easier for a club to sign Haaland this summer, it doesn't entirely confirm that they will be able to get the player to sign on the dotted line - that is still down to the striker's own intentions.
As such, an apparent spoken agreement between Haaland and the Bundesliga side could instead suggest that the striker may indeed entertain offers in the summer, but will then opt to spend a further year at Dortmund.
Happy to be back doing what I love 🔥 ⚫🟡 @bvb09 pic.twitter.com/Hv4NzqSnAg

— Erling Haaland (@ErlingHaaland) November 27, 2021
While it may seem odd to imagine Haaland saying no to some of Europe's biggest clubs in seven months' time, it does make sense from a sporting point of view. Especially when we consider that Haaland does, reportedly, value his own progress as a player over short-term financial gain.
If the Norway international was to stay at Dortmund for a further year, it would mean another season progressing at one of the best clubs for young talent in all of Europe. And it's not as if the continent's biggest clubs won't still be lining up to sign him 12 months down the road.
Indeed, while a clause may make Haaland more affordable in 2022, a verbal agreement to stay put for a further year won't dent the player's chances of playing for one of Europe's biggest clubs at all. But will, perhaps, ensure further development and a large fee for all parties 12 months later.