Ronaldo vs Brady: How do the all-time greats compare?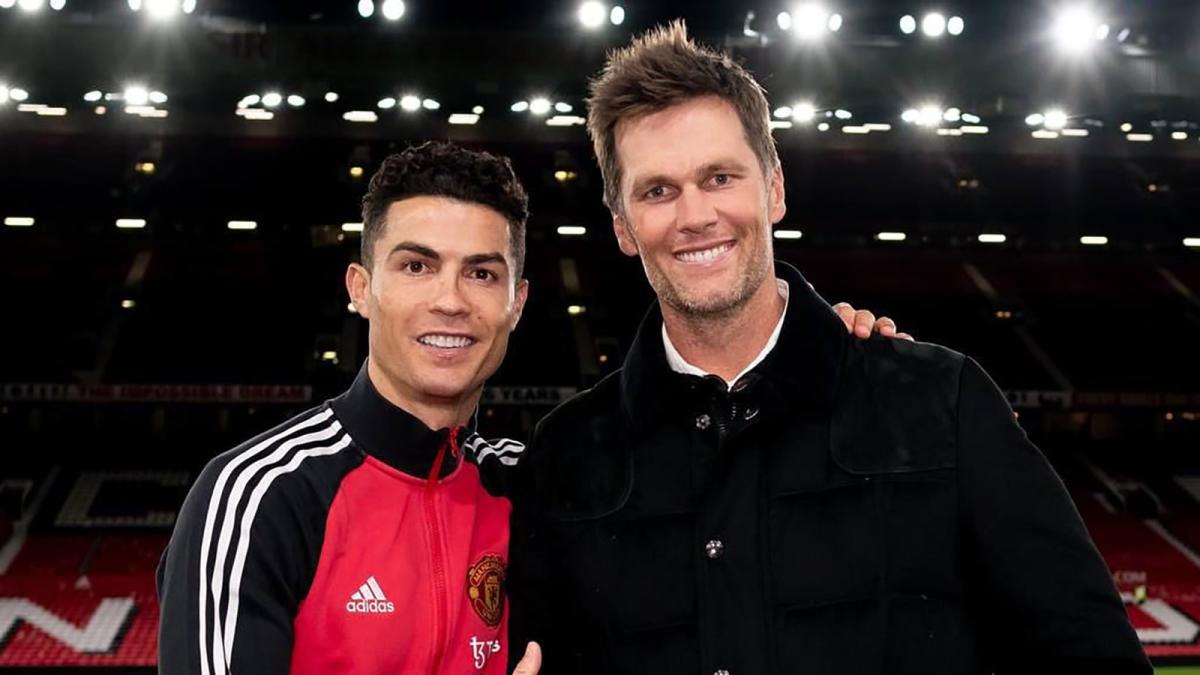 Cristiano Ronaldo and Tom Brady met on the pitch at Old Trafford after Manchester United's 3-2 win over Tottenham in the Premier League.
Brady, previously thought to be a Spurs fan, announced before the game that he was putting his friendship with Harry Kane to one side in support of the Red Devils.
And, it was United that came out on top thanks to an incredible hat-trick from Ronaldo.
Brady then met the Portugal international, along with several of his teammates, making for a remarkably star-studded link-up.
Indeed, the pair are incredibly alike, not only in fame but in their career achievements.
So, how do Cristiano Ronaldo and Tom Brady compare?
Champions League/Super Bowl titles
Ronaldo - 5x Champions League (2007-08, 2013–14, 2015–16, 2016–17, 2017–18)
Brady - 7x Super Bowl (XXXVI, XXXVIII, XXXIX, XLIX, LI, LIII, LV)
Cristiano Ronaldo has won five Champions League titles, one with Manchester United and four with Real Madrid.
And, three of those were achieved in consecutive seasons, something which had never been done before.
As a result, the 37-year-old is now recognised as the greatest player in the history of the competition.
Brady won seven Super Bowl titles, six with the New England Patriots and one with the Tampa Bay Buccaneers. This is the most by any player in NFL history.
The 44-year-old's most impressive championship came against the Atlanta Falcons in 2017, coming back from 28-3 down at halftime to win.
Ballon d'Or/Most Valuable Player awards
Ronaldo - 5x Ballon d'Or (2008, 2013, 2014, 2016, 2017)
Brady - 3x NFL Most Valuable Player (2007, 2010, 2017)
Ronaldo's tally of five Ballon d'Or awards is second only to Lionel Messi's seven.
The pair have enjoyed an incredible rivalry over two decades and without the Argentine, Ronaldo would have at least 10.
On the contrary, Brady's three MVP awards are somewhat underwhelming given the length of his career.
🐐 x 🐐 @Cristiano 🤝 @TomBrady #MUFC pic.twitter.com/GFTkJ8B84W

— Manchester United (@ManUtd) March 12, 2022
However, those that watched Brady will know that he wasn't the most aesthetically pleasing, nor the most talented.
For both, winning trophies has always been the most important thing.
Goals/Touchdowns
Ronaldo - 692 Goals
Brady - 624 Touchdowns
Given American football isn't played between nations, Ronaldo's goals for Portugal have not been counted.
That said, the striker has still registered more goals than Brady has touchdowns.
The difficulty of both skills can be debated, but that remains an exceptional achievement.
Also, an attribute that both athletes undeniably share is their big-game mentalities, performing at their best in the highest-pressure moments of the game/season.