Concern at Real Madrid as Ancelotti claims Hazard struggles to play two matches in a row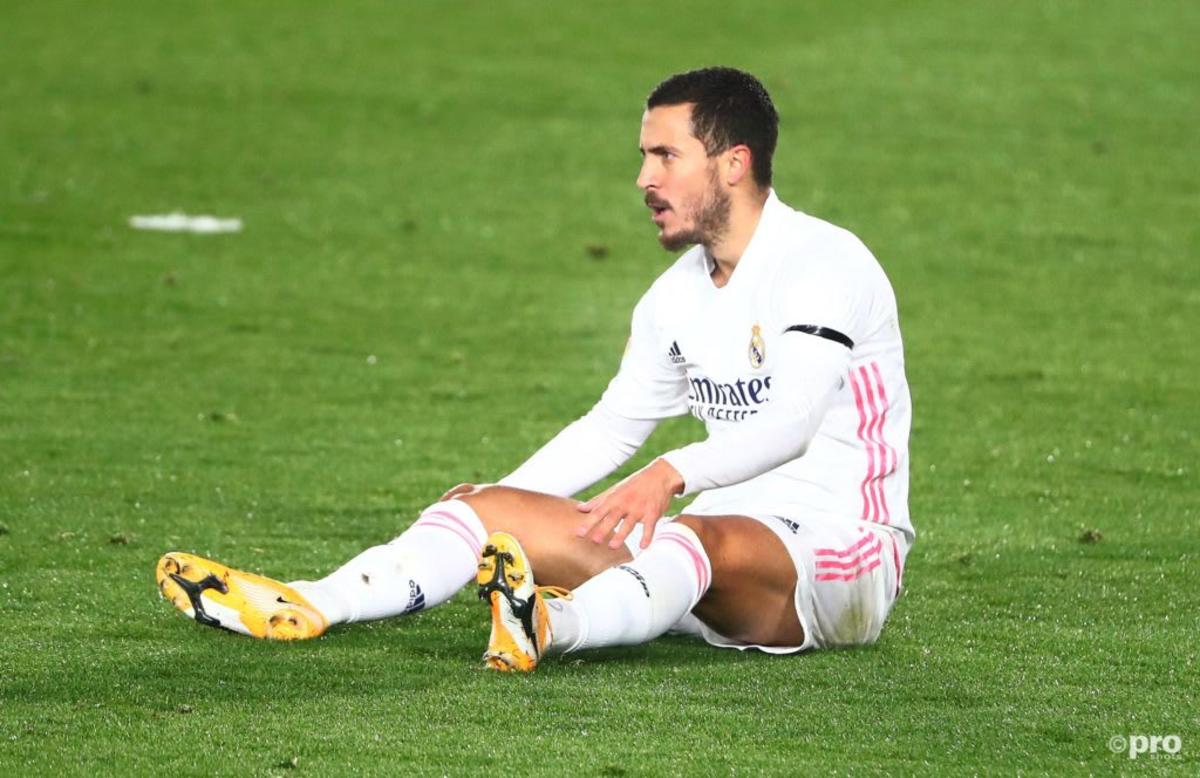 Eden Hazard was supposed to be Real Madrid's latest Galactico and superstar, but the Spanish club's acquisition of the Belgian two years ago hasn't worked out at all as planned. Not only did Hazard return from his 2019 summer break overweight and fail to hit the ground running, but he has gone from reliable machine to one of the most injury prone players in European football.
Since joining Real Madrid, Hazard has already missed more than 50 matches as a result of a variety of injuries. He has had issues to his ankle, hamstring and knee, plus he even missed time after testing positive for COVID-19.
Now, just as he was starting the 2021/22 season well, seemingly turning a corner, Hazard has picked up another injury. Speaking at his Saturday press conference, Real Madrid coach Carlo Ancelotti revealed that the 30-year-old has knee pain and that this was partly why he didn't play a single minute against Inter in the Champions League in midweek.
Hazard has made Real Madrid's travelling squad list for their Sunday night match away at Valencia, and he should be able to play despite the discomfort he has felt during the week, but alarm bells are ringing once again at Real Madrid – even more so after Ancelotti suggested that he wouldn't be able to play the forward in back-to-back matches for the foreseeable future.
📋✅ Our squad for tomorrow's match 🆚 @valenciacf_en!#ValenciaRealMadrid pic.twitter.com/otXKtBZaNW

— Real Madrid C.F. 🇬🇧🇺🇸 (@realmadriden) September 18, 2021
Ancelotti's latest comments on Hazard
"[Hazard] didn't play last game as he had a small knee injury, one that also bothered him yesterday and so we'll see what happens," Ancelotti said on Saturday. "He has improved in general, but we need to be careful with him because of the past injuries. To give him two matches in a row could be a little more complicated. He's not yet at the level we all want, but we remain confident that he'll get back to his best."
To give Hazard two matches in a row could be a little more complicated.
- Carlo Ancelotti
It's easy to say that there is confidence, but this latest setback, however minor, is concerning. The fact that Real Madrid now have two matches every week also makes it extremely problematic to have a player who can't string multiple performances together.