Tebas slams Guardiola's La Liga comments: 'You won titles due to to financial doping'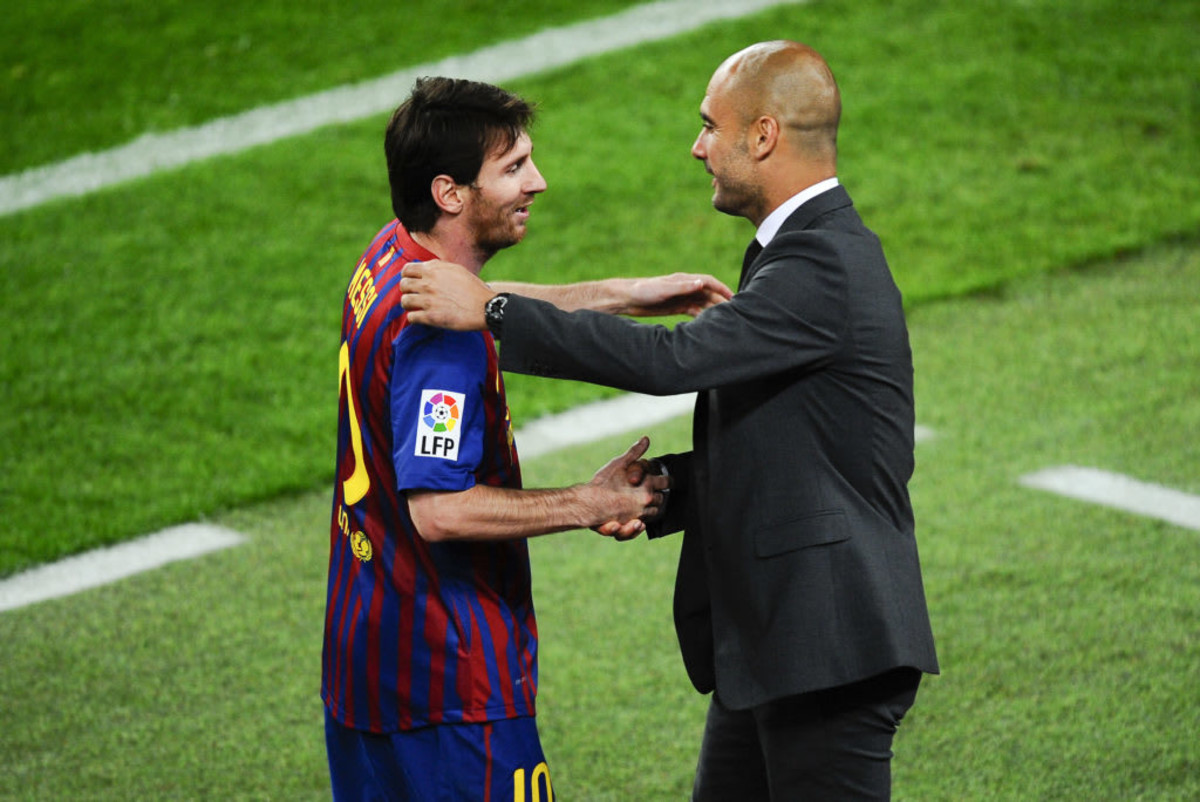 Javier Tebas has struck back at Pep Guardiola after the Manchester City boss told the La Liga president to take note of the Premier League's management.
Guardiola, who has managed in Spain, Germany and Italy, has some choice words for La Liga's organisation.
Tebas took to Twitter to lay out the key differences between the income of the two leagues and also took aim at City's owners.
"In recent years we have reduced the distance with the Premier League despite the fact that LaLiga has sold its television rights centrally for only seven years, compared to the Premier's 30 [years]," Tebas wrote.
"In addition, the UK has twenty million more inhabitants than Spain. We grow every year.
"Our clubs have been profiting for seven years. You have to worry more about the City Group, which has accumulated a billion in losses in recent seasons.
"They are not investors. They are money destroyers who create inflation. Would you have won so many titles without economic doping?"
Tebas also responded to former Barcelona director Xavier Sala-i-Martin, who voiced his opinion on La Liga's low income given the European success of Spanish teams recently.
Guardiola's comments
Tebas' remarks came as a result of Guardiola's criticism of the way La Liga operates in comparison to the Premier League.
However, the pair have gone back and forth on multiple occasions as the President has previously targeted The Citizens for their transfer spending.
"There are examples out there of better management," Guardiola said about LaLiga in an interview with TV3 on Monday.
Javier Tebas' response to Pep Guardiola: "Pep, I learn from the #PL every day. It'd be good if they teach you a little about football macroeconomics, impacts of state clubs on wage inflation, demographics, impact of pay TV, China… and of the acquittal in CAS we'll have news." https://t.co/DtXPQorqim

— City Xtra (@City_Xtra) July 5, 2021
"You see it in Asia. Mr. Tebas should learn what they're doing there. Maybe then he can sell his product better in other countries.
"People complain, but thanks to investments other clubs in other countries can keep doing things.
"[Tebas] should learn because it seems he knows more than everybody and is wiser than everybody.
"He invites himself into other people's houses.
"Maybe [with a change], Barcelona, Real Madrid, Atletico Madrid and Valencia would have more resources to make the investments they need."