Denmark coach explains why Finland match was finished after Eriksen collapse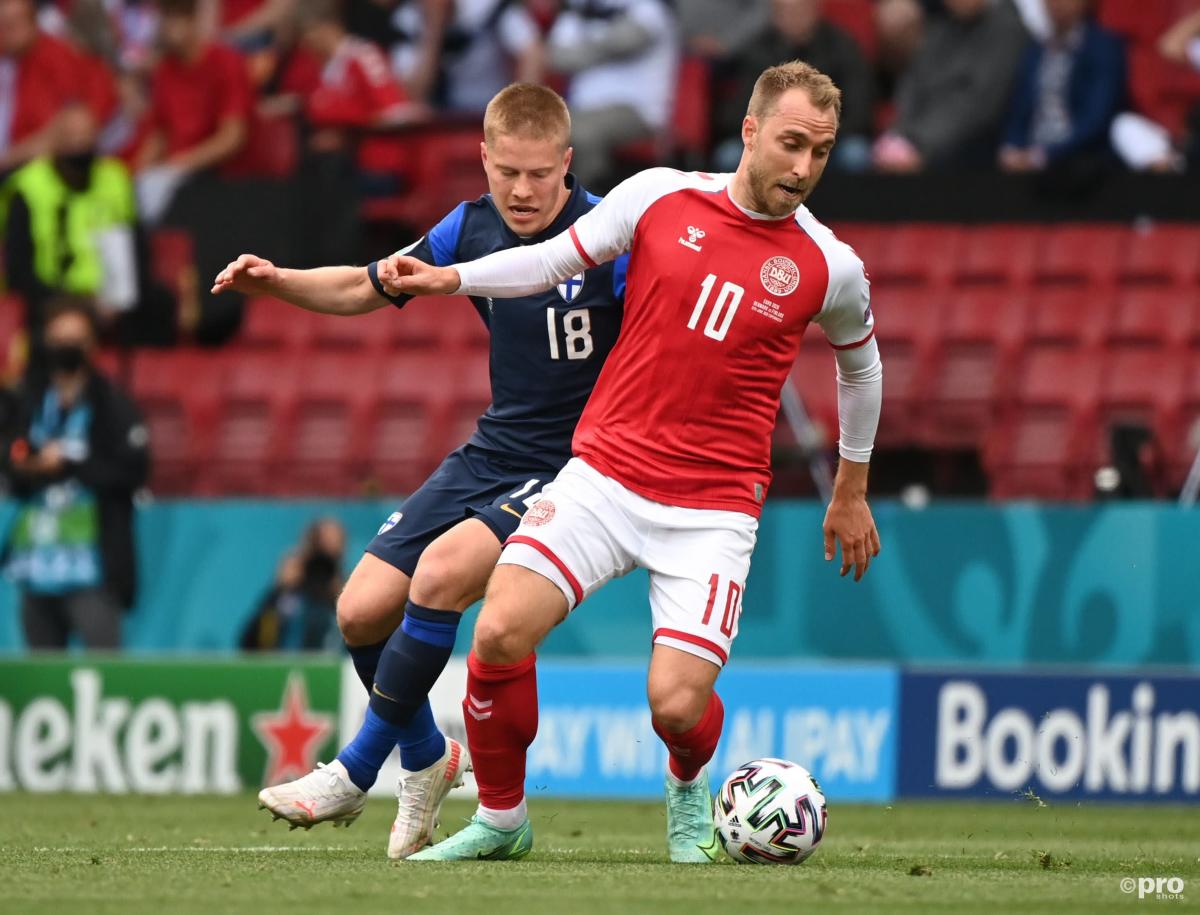 Denmark coach Kasper Hjulmand has praised his players for their reaction to the collapse of Christian Eriksen and explained why they finished the match against Finland on Saturday.
In worrying scenes, Eriksen fell to the ground and received emergency treatment towards the end of the first half of the Euro 2020 game in Copenhagen.
READ MORE: Lukaku found it tough to play after Eriksen collapse
He is now awake and stable as he undergoes tests in hospital, receiving supporting messages from across the football world.
Denmark director Peter Moller confirmed Eriksen had spoken to his team-mates prior to the resumption of the match, while Inter CEO Beppe Marotta said the attacking midfielder had made contact in the Inter WhatsApp group on Saturday.
There are players in there who are completely emotionally finished - they are holding each other, completely done and emotionally exhausted.
-
Finland went on to win the match 1-0 and Hjulmand acknowledged his players – who performed a shield around Eriksen while visibly upset to ensure he had privacy while being treated - had been emotionally drained by the experience.
'No pressure put on Denmark to play'
But he stressed there had been no pressure to complete the match on the day and that finishing the last four minutes of the first half and playing the second half was a preferred option to coming back a day later after a sleepless night.
"We have a group of players I can't praise enough," said Hjulmand.
"I couldn't be prouder of these people who take such good care of each other at such a time where one of my very, very dear friends is suffering.
"It was a tough night. We are all reminded what the most important thing in life is and that is to have valuable relations.
"There was no pressure from Uefa to play [on Saturday].
"We knew we had two options and everyone agreed to play the game. The players couldn't imagine not being able to sleep [on Saturday] and then having to get on the bus and come in again [on Sunday].
"Honestly it was best to get it over with. Of course you can't play a game with such feelings and what we tried to do was incredible.
"The way the players talked in the dressing room, to decide to not do anything before we knew Christian was conscious [is worth saluting].
"There are players in there who are completely emotionally finished - they are holding each other. The players were completely done and emotionally exhausted."
"Football is a beautiful game and Christian plays it beautifully," says UEFA President Aleksander Čeferin.

Tonight's Star of the Match is Christian Eriksen. Wishing you a speedy recovery, Christian. #EURO2020 pic.twitter.com/gJPa7P2nAx

— UEFA EURO 2020 (@EURO2020) June 12, 2021
Denmark captain Simon Kjaer tried to play on after the restart but found it too difficult, resulting in his substitution.
Hjulmand added: "It was a traumatic experience. I said that, no matter what, everything was OK.
"We had to allow ourselves to show joy and aggression, to make room for the emotions.
"You cannot play a football match at this level without being aggressive.
"Simon was deeply, deeply affected. Deeply affected. He was in doubt whether he could continue and gave it a shot, but it could not be done."